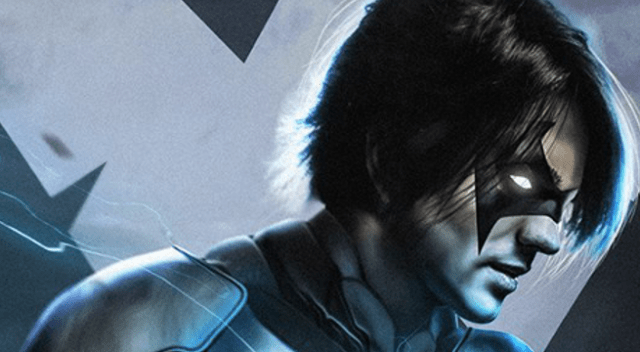 Of all the actors out there, one guy who I respect more than most is Joseph Gordon-Levitt. Not only do I think he's an incredible talent but I feel like he's made the right role decisions in his career. I mean we're talking way back to when he was in A River Runs Through It as a kid. Then his role on 30 Rock from the Sun which seems like an eternity ago. He earned his wings on teeny bopper flicks like 10 Things I Hate about You but once we all saw him in 500 Days of Summer he was officially here to stay. Now he's about as big a star as they come. So naturally when fans found out that Nightwing would become a real movie character here's what happened.
In a recent slew of big Batman movie news, we learned that Nightwing will soon be an official character in the DC Extended Universe, and that he's getting his own solo film, which will be directed by The LEGO Batman Movie's Chris McKay. Like so many other fans, the first thing our minds went to was the question of 'who could play Nightwing in the DCEU?' And rather than just pitch our own theories, we invited YOU, the readers, to share your input – and share you did! The Dark Knight Rises star Joseph Gordon-Levitt topped the fan poll for DCEU Nightwing by a considerable margin. (via Comicbook)
Here's my message to Gordon-Levitt. Don't do it buddy. Don't even hint at the prospect of doing it. You were in The Dark Knight and that's a Christopher Nolan movie. That was a smart. But if Nightwing winds up with some crappy director who makes an over the top buffoon out of you it'll be your fault and no one else's. You're a smart guy. Stay away from the DCEU unless by some miracle Christopher Nolan takes on the project. It's that simple.
Tell us what's wrong with this post? How could we improve it? :)
Let us improve this post!