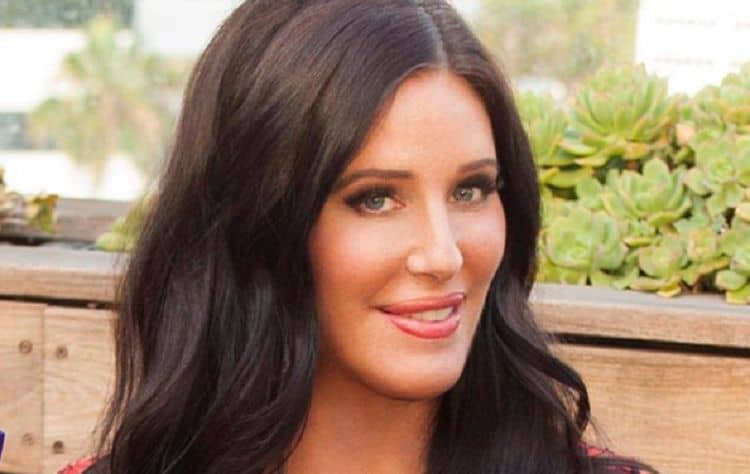 Patti Stanger is an American business woman who is also a reality TV star. She is best known for producing and hosting The Millionaire Matchmaker on Bravo. Here are ten things about her that you may not know.
1. She Is Adopted
She was adopted by a Jewish family when she was young and was raised by them. She never found out much information from her adoptive parents about her biological family. People reports that she went as far as appearing on an episode of Hollywood Medium to try and get some answers. Tyler Henry suggested in the show that this decision was made in order to protect her from discovering something she wouldn't want to know about the woman who gave birth to her.
2. She Grew Up In Short Hills, New Jersey
Her family lived in Short Hills, New Jersey and this is where she spent her childhood. The town is an affluent community and was named one of the richest towns in the United States by Time Magazine. She attended Millburn High School and graduated from here in 1979. After she graduated from high school she went on to study at the University Of Miami. This was the first time in her life that she had lived somewhere other than Short Hills. She gained a Bachelor's degree in Fine Art from the university and graduated in 1983.
3. She Worked In The Fashion Industry For Ten Years
When she left university she began working in the fashion industry. She was hired by Janis Spindel as her assistant when she was 24 years old. Throughout her career she went on to work for some of the biggest brands in the industry, including Saks Fifth Avenue, Unionbay Sportswear and JouJou Jeans. The time that she spent working for these companies taught her a lot about running a business. Even though she knew that she would eventually move on from the fashion world, she was still grateful for everything that she had learned.
4. She Took Part In A Charity Fashion Show In 2012
Shape reports that she took part in the annual Red Dress Fashion Show at New York Fashion Week to raise awareness about heart disease and strokes in women. The fashion show is held for the benefit of The American Heart Association. She took part in the show after she had recently lost a lot of weight and so it was a good opportunity for her to show off her new figure. Other celebrities to take part in the fashion show included Rose McGowan, Chaka Khan and Christie Brinkley.
5. She Was Matched With A Date On Her Show
She took part in an episode of The Millionaire Matchmaker as the person who was looking for a date. At the end of the episode she picked John Matthews as the winner and the two of them went out on a few dates. They got on well as friends but it soon became clear that they were not that well suited romantically. On a Millionaire Matchmaker Reunion show she told audiences that the pair remain good friends even though they decided not to start a relationship.
6. She Has Never Been Married
Despite all her success with matchmaking for other people, she has never been married herself. She was engaged to Andy Friedman and she even discussed the details of her wedding planning on her show. However, the engagement was called off because she wanted children but he didn't. The couple were together for seven years and so it was difficult for her when they did split up. However, she felt that it was the right choice because she encourages her clients not to settle for people that don't want the same things as they do.
7. She Believes That Matchmaking Is A Calling
She told Parade that she sees matchmaking as a calling, rather than a job. Her mother and her maternal grandmother were both matchmakers and so it is something that has been considered a gift in her family for some time. It is something that she has always been involved in, even before she made it into a career. She considers herself very lucky that she has been able to make a successful career out of something that she loves to do.
8. She Has Appeared In Days Of Our Lives As Herself
She had a guest role in two episodes of Days Of Our Lives in which she played herself. She was on hand to give relationship advice to EJ as he was about to marry Nicole, despite having feelings for her twin sister, Taylor. The wedding did go ahead but EJ and Taylor did begin an affair just a few months later. Fans of the show were under no doubt that has Stanger returned for another guest spot, she would have had no qualms about calling EJ out about his behavior.
9. She Has Written A Book About Dating
In 2009 she released a book called Become Your Own Matchmaker: 8 Easy Steps For Attracting Your Perfect Mate. She dedicated the book to single women everywhere that were actively looking for love. She has always been a big believer that there is someone out there for everyone and this is something that she reiterates in this book. The book is full of advice about finding the right person for you, as well as ensuring that the relationship is a success when you do get together.
10. She Is A Big Fan Of The Marvelous Mrs. Maisel
Stanger likes to share with her fans on Twitter the TV shows that she is currently enjoying watching. One show that seems to get more mentions that any other is The Marvelous Mrs. Maisel. She has made several references to the fact that she can relate to the character of Midge as a Jewish woman who is trying to find her own path. She is also a big fan of the humor in the show and has praised Amy Sherman-Palladino for the writing in the show.
Tell us what's wrong with this post? How could we improve it? :)
Let us improve this post!