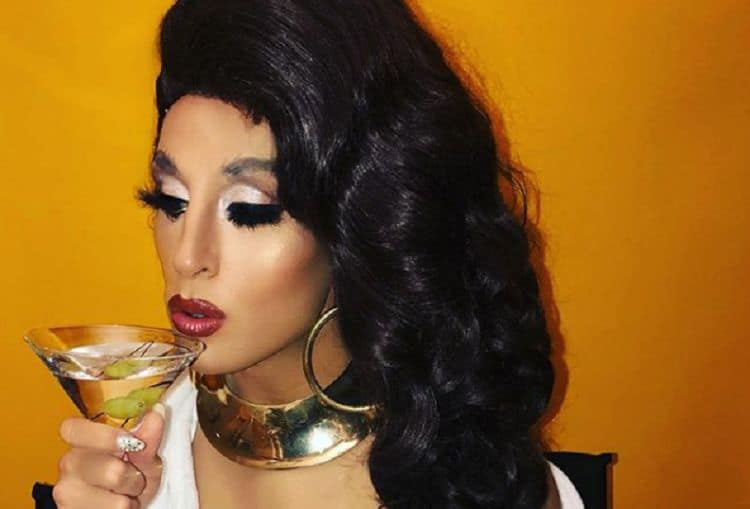 For years, the drag culture was part of an underground community that many people weren't exposed to. However, since the debut of RuPaul's Drag Race in 2009, drag queens and culture have become much more well-known in the mainstream. As one of the most recent contests on RuPaul's Drag Race, Jackie Cox has shown that Canadians can be fierce, too. The beautiful and talented drag queen has won the hearts of millions of viewers. Although Jackie didn't win the show, she has definitely grown her fan base and there are countless people who are excited to see what she will do next. Keep reading for 10 things you didn't know about Jackie Cox.
1. She Is From A Persian Family
Jackie Cox was born to a very strict Persian mother. During Jackie's teenage years, her desire to become a performer caused friction in her relationship with her mother. Jackie said, "My mom, all that ever mattered to her, like so many immigrant families, is, you move to this country because you want your kids to have a better life, and for her that meant education, getting a good job, and doing something respectable."
2. Her Mother Didn't Know She Did Drag Until The Show
The tension between Jackie and her mother continued to grow through over the years. It eventually got to the point where Jackie didn't share certain aspects fo her life with her mom. During the show, she said, "She doesn't even know I do drag… I'm terrified that she's going to see this and it's going to be like all of her worst nightmares about me came true because I'm not what she dreamed I would be".
3. Her Friend Convinced Her To Do Drag For The First Time
Even though Jackie had become fascinated with the idea of switching up her style as a teenager, she wasn't introduced to drag until she became an adult. The first time she dressed in drag, it was at the recommendation of a friend who encouraged her to try something new.
4. She Has An Account On Cameo
Thanks to her time on RuPaul's Drag Race, Jackie built up a pretty large following. Those who are looking for a little extra attention from Jackie n the form of a personalized video can now get just that. Jackie has an account on Cameo where she records videos for her fans for $49.
5. She Wants To Play Mary Poppins
Theater and drag connect in a lot of ways and Jackie would love to do more theater work – particularly on Broadway. She already knows exactly which role she would like to play. Mary Poppins would be her dream role although she acknowledges have the voice for it. But hey, a queen can dream, right? Right!
6. She's A Fan Of The Real Housewives Of Beverly Hills
The Real Housewives franchise is reality TV gold. For more than a decade the show has featured wealthy housewives from big cities across the country. Like millions of other people, Jackie is a big fan – especially of the Beverly Hills series. She says, "I love the escapism of Beverly Hills, because their lives are so ridiculous. They own really expensive things that I'll never see in my lifetime."
7. She Had A Feeling She Wouldn't Win The Competition
Jackie is just as competitive as anyone else, and when she signed up for the show, she was hoping to win. However, it eventually got to a point where she knew she probably wasn't going to be crowned the winner. She told EW, "I'd been in the bottom a few times at that point. It was like, I don't think I'm going to win this competition, but I didn't want to give up…Even though I didn't win, I'm on every episode!"
8. She Was Working A Day Job Until Appearing On The Show
Since appearing on Drag Race, Jackie's life has changed drastically. Up until a week before leaving to be on the show, Jackie was still working a day job as a project manager a retail company, which was something she didn't really enjoy. As you can imagine, Jackie was happy to leave that job behind.
9. She Studied Theater In School
Jackie's performance skills aren't just a result of her drag experience. She studied theater and film and television for theater at UCLA. After completing her degree, she moved to New York City with the goal of building a career in entertainment. However, she eventually decided to stop working to becoming an entertainer after dealing with numerous challenges. Fortunately, she discovered drag a year later.
10. She Wants To Be A Role Model
Popularity is great, but Jackie hopes to do much more with her platform. She hopes to become a model for young member of the LGBT community, especially those who comes from the same ethnic background as her. She hopes that her story will help give them the confidence to be their true selves.
Tell us what's wrong with this post? How could we improve it? :)
Let us improve this post!