Ben Affleck just released his first feature film as a director in nearly eight years. Air is a fact-based drama about shoe salesman Sonny Vaccaro and his pursuits of grabbing one of the greatest athletes in the history of basketball, Michael Jordan. For anyone who's seen the indie darling, you'll notice that Affleck purposely opts never to show Michael Jordan in Air.
Considering the fact that this film heavily features the man itself, it was a very bold move to never focus on Michael Jordan in Air. Yet, it is an excellent movie in spite of never focusing on the young athlete. It's a showcase that highlights just how strong Affleck is behind the camera. Plus, it allows the talent outside of Michael Jordan to shine and gives their unique perspective on the war between various shoe companies.
Showing Michael Jordan Would've Broken The Illusion Of The Legend Himself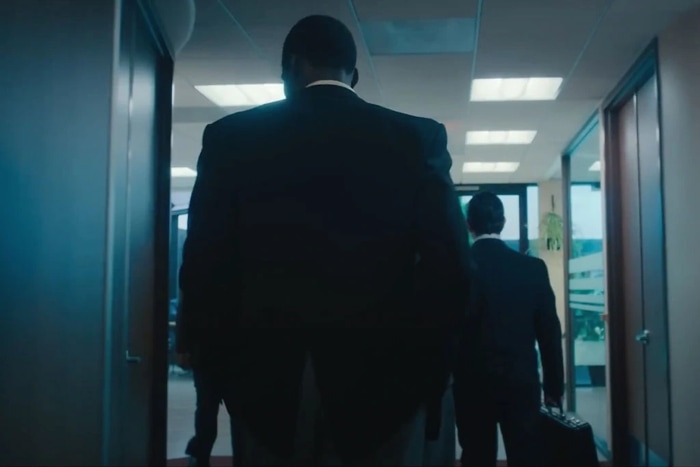 Air isn't about Michael Jordan. He's the man that every shoe company wants to represent, but this story isn't from his perspective. When you look at the actor credited as Michael Jordan (Damian Young), he doesn't particularly look like young Michael. It would've broken the illusion that this story was real. Granted, Matt Damon, Ben Affleck, and most of the cast don't exactly look like their real-life counterparts.
The difference is that this story isn't going back and forth with real-life footage from their characters. The audience knows who Michael Jordan is. More importantly, there's been dozens of films about the NBA Hall of Famer that document the most private moments of his life. As Sonny said himself, "No one is going to remember anyone but Michael Jordan". Air is telling a docudrama about one of the most infamous in sports history, and the story does everything in its power to make it comes across as real as possible.
It isn't just the fact that we don't see Michael Jordan in Air. There's been plenty of films or shows where an actor is telling the life story of an icon, and they knock it out of the park. We understand where the story is going, and there's no need to showcase what Michael himself is feeling essentially. It eliminates the air of predictable (a bit) because the light isn't on his character.
Focusing On Everything Else In The Film Heightens The Tension And Drama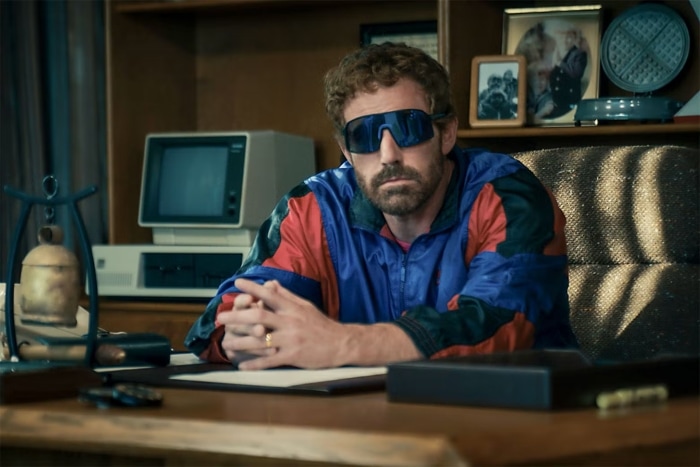 Though we know that Nike and Michael Jordan would form a long and lucrative partnership, that doesn't mean that roadblocks didn't get in the way. Getting the business perspective on how a company like Nike runs highlights the ups and downs. The weight of the drama is how this won't just affect Sonny, but his co-workers, who were all on a downward spiral.
Most notably, Rob, who was only connected to his daughter during this time, was giving her a pair of Nike shoes. Developing the characters surrounding the circumstances helps us connect with the story in itself. As previously stated, we know the end result, so there's only so much drama you can squeeze out of a film of this nature.
However, sympathizing with the plight of Sonny, Phil, and Howard creates a unique bond that showcases that these corporate big wings aren't soulless businessmen who aren't in it for a quick buck. They have families and personal lives that rely on what they do. There are plenty of stories that focus on MJ, so there was no point in retelling his story once again. Even if that story in itself doesn't have much to do about his time on the court.
Air Also Highlighted The Influence Of Michael Jordan's Parents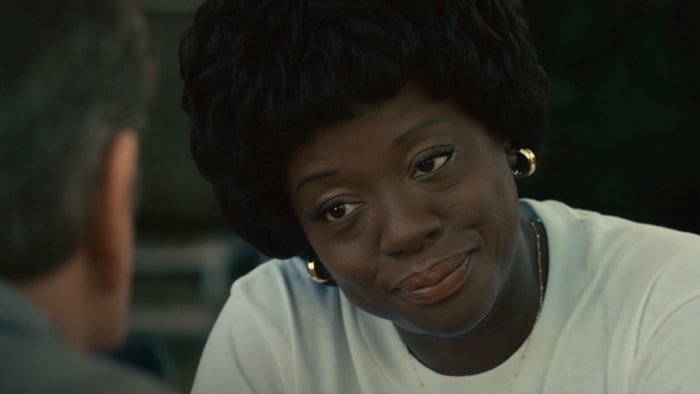 Jordan has never been shy to show the love he has for both his mother and father. We don't get much on them, but it's clear how much he values his parents. His mother, Deloris, convinced him to attend the meeting. Or even add a percentage bonus for every Air Jordan that was sold. There's a reason why MJ became an accomplished athlete and businessman, it's because he grew up under loving and savvy parents. Especially his mother. Air allowed us to understand how the world around Michael Jordan worked. Given the fact that the subject about how Nike got MJ to represent their shoes, that detail could've easily been lost in the shuffle.