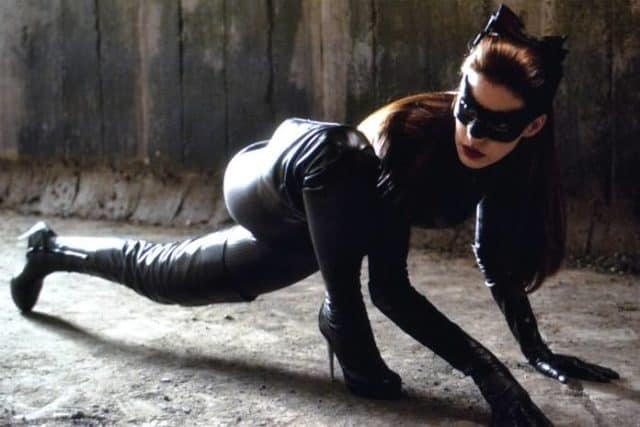 Over the weekend a few outlets including myself breathed a sigh of collective relief when the marketing train for Wonder Woman finally started rolling again. A couple of new trailers were released and people are now expecting things to pick up before the June 2nd theater release. While I think Gal Gadot is beautiful enough to at least make the movie break even, how good a movie this is going to be remains to be seen and frankly I'm not 100% optimistic if only for the fact that DC hasn't necessarily "gotten it right" yet. Will they with Wonder Woman? Honestly I can't even start coming up with a prediction.
While plenty of people are talking about Joss Whedon taking on Batgirl (and they should), isn't there another "woman" character we should be talking about? That character is Catwoman. Anne Hathaway killed it as Catwoman in Christopher Nolan's Dark Knight Rises and I see no reason why she couldn't carry an entire solo film. I think the biggest question would be "would Anne Hathaway even do this without Nolan?" What director could take on this project?
My point is simple. Wonder Woman isn't the only game in town, nor is Batgirl. We still have a very solid character in Catwoman. Plus, with Anne Hathaway reveling in Colossal, I think she'd be up to do a solo Catwoman movie. It's all about the girl power.