Actors playing more than one (or several) roles in the same movie seems to be a lost art. The comedians who once thrived in the spotlight – as well as commercially – have become washed up, unfunny, or have simply moved on, and the great actors of today almost always play one role per movie.
Whatever the reason for the slow death of this trend, I always got a kick out of seeing an actor play more than one character in a movie, especially if the two (or more) roles were nothing like one another. Some of the actors who've accomplished this feat may be obvious, and their names may come to mind immediately, but others are a perhaps bit more obscure.
Take a look at 10 actors who have played more than one role in the same movie.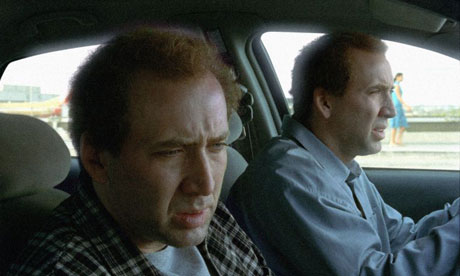 Nicolas Cage
Nic Cage gives us a good performance once every 15 movies or so. I loved him in Honeymoon in Vegas and Leaving Las Vegas; thought he was laughably bad in just about everything else. In Adaptation, though, he gives us two, as Charlie Kaufman and Donald Kaufman. Charlie is a depressed screenwriter, and his brother Donald gets the idea to become a screenwriter, too. Cage nails both roles, and actually has some subtlety in his performances…unlike his roles as Castor Troy and Sean Archer (sort of) in Face/Off. Spare me the John Woo praise; that movie is garbage. I can't take a movie with that much face-stroking seriously.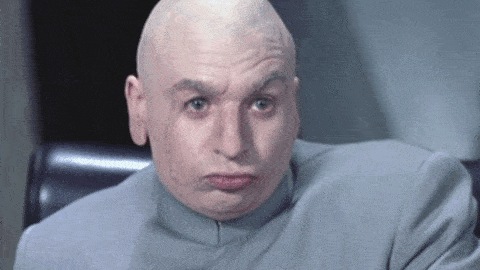 Mike Myers
Before embarrassing himself with The Love Guru (in which he played five roles, including himself), Myers had an incredible run playing various roles in the Austin Powers movies. Austin Powers, Goldmember, and Fat Bastard are all unique, memorable characters, but it's Dr. Evil who stole the spotlight in every scene he was in. In fact, I'd argue that Dr. Evil is one of the best comedic villains of all time. Before the Austin Powers movies, though, Myers played both Charlie and Stuart Mackenzie in the very funny and underrated So I Married an Axe Murderer.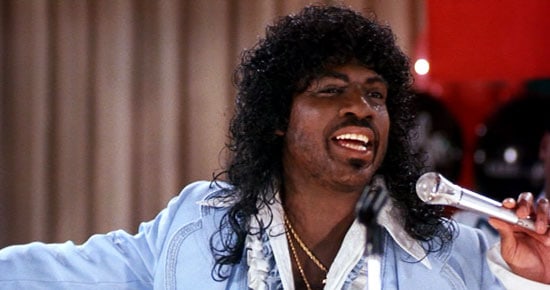 Eddie Murphy
Oh yeah, speaking of embarrassing roles, Eddie Murphy has spent the latter part of his career playing multiple roles in movies, many of which involve fat suits and makeup. It's sad to see a guy who was at one time THE funniest guy in the world dress up as a fat woman in Norbit, especially considering he had done virtually the same thing in the Nutty Professor movies. In fairness, though, Murphy was great in the first Nutty Professor movie and was really able to showcase his talents as he played almost all of the Klumps. His best work playing several roles, however, is easily in Coming to America. Murphy played Akeem, Clarence and Saul from the barber shop, and best of all, Mr. Randy Watson. Sexual Chocolate!
Paul Dano
Paul Dano has been acting since 2000 and hasn't really been in much. His breakout role was opposite Daniel Day-Lewis in There Will Be Blood, where Dano played preacher and the constant thorn in Daniel Plainview's side, Eli Sunday. Apparently, Dano was originally cast as Paul Sunday (Eli's brother), a significantly smaller role, but Paul Thomas Anderson liked him so much that he gave him the role of Eli, too, and made the brothers identical twins.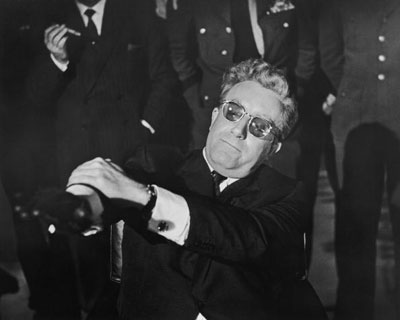 Peter Sellers
Sellers is without a doubt one of the great comedic actors, and he proved it time and again by playing multiple – and hilarious – roles in movies such as The Mouse that Roared, The Case of the Mukkinese Battle-Horn, Let's Go Crazy, and Soft Beds, Hard Battles, in which he played both the President and Adolph Hitler. Of course, he's most known for his absolutely brilliant performances in Kubrick's Dr. Strangelove, as the title character, Captain Mandrake, and President Muffley. My opinion is that it's one of the all time great comedic performances, and even after all these years, Sellers manages to crack me up. Sellers was nominated for Best Actor for his outstanding performances.
Mel Brooks
Mel Brooks doesn't act much anymore, but when he did, he would sometimes dabble in several roles in his own films. He starred in a whopping five roles in History of the World Part I, including the role of Moses (They are so poor! They only have one God!), and had a few roles in Young Frankenstein, too. My personal favorite, though, are his dual roles of President Skroob and Yogurt in Spaceballs. With the exception of maybe Dark Helmet, he has the most quotable lines in the movie. Merchandising, merchandising, merchandising!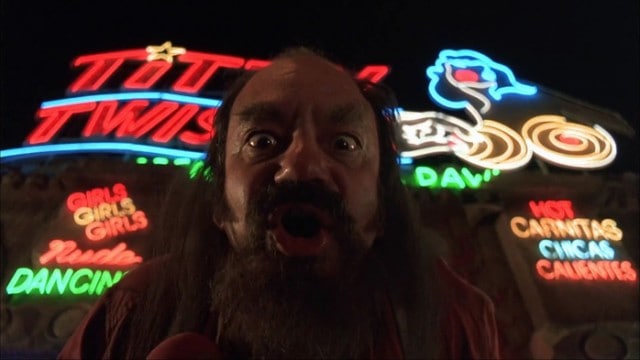 Cheech Marin
Early in his career, Cheech played multiple roles in Things Are Tough All Over and the movie (or movie series, really) that put him on the map, Cheech & Chong's Next Movie. But it's in From Dusk Till Dawn where Cheech really shines. He plays a trooper on the United States/Mexico Border, a mysterious crimelord named Carlos, and most memorable of all, the doorman to the strip club.
Alec Guinness
Before he was knighted, and before he donned the robes to play the legendary Obi-Wan Kenobi, Alec Guinness played now fewer than eight (!) roles in King Hearts and Coronets, including the role of a woman. He was only 35 when he played all these roles, and I guess you could say he played 8.5 roles: he sat for a painting of one of his character's ancestors, too. Almost everyone in our generation thinks of Guinness as Obi-Wan only, and I think that's a disservice. The man was mad talented.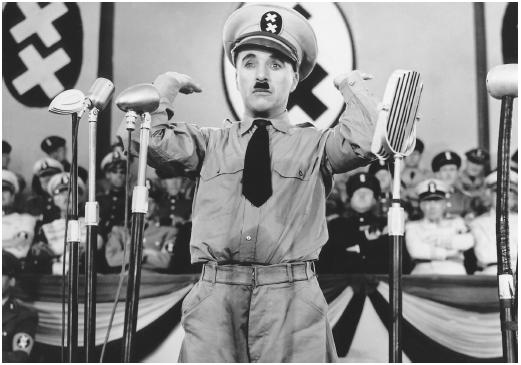 Charlie Chaplin
A true film-making pioneer who has inspired dozens of filmmakers, Charlie Chaplin wasn't above playing more than one role in his movies. He wrote and directed The Great Dictator, a 1940 satire of Nazi Germany. In a classic tale of mistaken identity, Chaplin played both Hynkel, the dictator of Tomania, as well as a Jewish Barber.
Jean-Claude Van Damme
Peter Sellers, Alec Guinness, Charlie Chaplin and Jean-Claude Van Damme all have something in common. Heh. Who would've thunk it? Are there any examples of actors or actresses who played more than one role in the same movie that I missed? Let me know. More relevant, though – do you think we'll see actors playing more than one role in a movie again anytime soon? Who do you think would be up to it?
Tell us what's wrong with this post? How could we improve it? :)
Let us improve this post!