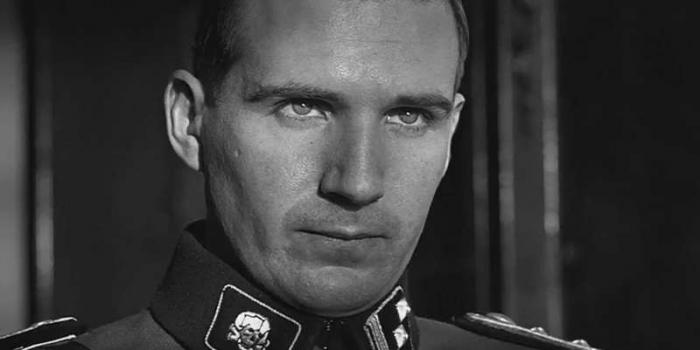 It's a little difficult to say which of Ralph Fiennes movies are his best simply because the man is great at what he does and commits to pretty much every role he's ever taken on. With that being said it's very easy to say that many of his films are great because of his acting, but some might have fallen down because of the story or the performances of those around him. That might not seem fair or even gracious but it is a very hard truth to face when pitted with some such as Ralph, who falls into each role so deeply that it's hard to tell just how he steps out of it at the end of each take. But picking out the movies in which he's best are simple enough, even if people don't agree. The movies below are some that I believe are among his best simply because he gave a performance that was nothing short of outstanding.
Here are five of Ralph's best movies.
5. Wrath of the Titans
Hades has long been known in Greek mythology as one of the most vile and hated gods in the pantheon, but he serves a purpose all the same, especially as he's one of the main gods that has a great deal of influence. But while others might argue that this movie wasn't all that great, it did show a bit of character development and the necessity of working together when it came to confronting Kronos, the father of Zeus, Poseidon, and Hades. While the movie might not have been seen as that great it's still something that offered Fiennes a chance to show just how despicable of a role he can play and how redemptive he can make certain characters look.
4. The Prince of Egypt
There's always debate where theology is concerned since the idea that one telling is the only true telling of any story is hard to prove unless you take it all on faith. The Prince of Egypt is a story of Moses, not necessarily THE story of Moses, depicting him as an Egyptian prince that is still a Hebrew. His life was spared as many Hebrew children were killed in the beginning of the movie. When Mose returned after fleeing into the desert however he confronts his adopted brother Rameses and attempts to free his people. Unfortunately Rameses, as you might predict, refused to let the Hebrews go at first, at least until the plagues finally took just about everything from his people.
3. Harry Potter and the Deathly Hallows Part 2
Voldemort is lower on this list than you might expect for one reason, without his magic he's more of an elitist thug with an ideal that many people clung to in the hopes that he was right and they would be vindicated in their belief. Anyone disputing this has a right to do so and might have a different perspective, but really and truly Voldemort without magic would be akin to another Hitler that believed purebloods were the only real people around. The funny thing about this is that within his own ranks he had people that were not purebloods, just as he was not. Amusing isn't it? Voldemort targeted the same people that he had everything in common with.
2. Red Dragon
You could very well argue that the case of Francis Dolarhyde is one that speaks of unimaginable abuse at the hands of a person that he should have been able to depend on. It's very true that this kind of thing can mess a person up in many upon many different ways, but the argument here is choice. Francis chose to take his demons and utilize them in ways that seemed to relieve the pressure of his past for a while instead of using his experience to grow into a stronger and more capable human being. He chose to let the darkness he'd experienced define him rather than shape the man he could have been. In a way he embraced the dragon with such passion that he forgot what it was like to be fully human.
1. Schindler's List
There's a reason why Amon Geth makes the top spot, and a lot of it has to do with the fact that human beings can be greater monsters than the things we imagine. Humans can be utterly horrible to one another and the wars that have been fought throughout history have proven this beyond the shadow of any doubt. Amon is perhaps one of the most uncaring individuals that film has produced and it's hard to think that any actor taking on such a role wouldn't need to center themselves afterwards. But there's no denying the fact that Fiennes plays it out beautifully and with such conviction that it becomes easy to hate his character.
He's one of those that exemplifies what it means to be an actor. We also haven't forgotten about The English Patient and Strange Days.