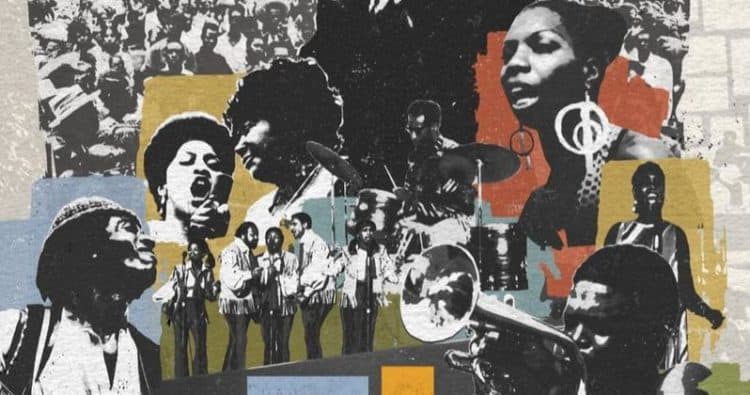 A lot of people are bound to wonder why in the world the Summer of Soul was thought of as obscure back in 1969, and the only real answer that can be given is that it was a different time. Woodstock happening at the same time isn't much of an excuse since both gatherings could have been covered just as easily and by just as many people, but it's obvious that part of our past, and what's been omitted or covered up, is still coming back to express itself and show people that there's so much more to American culture than was first realized. The documentary is no doubt going to show more than just the event since it will likely go into the civil unrest that was happening at the time as well, which is only right since several decades ago the landscape of the USA was quite different than it is now, no matter how much people want to claim that things are still the same. To be sure, being able to go to this event and Woodstock would have been a memory that many people might have never forgotten since the cultural impact of both events was bound to be enough to change the world in such a big way that one couldn't hope to understand the full gravity of it at the time. But apparently this documentary was pushed to the back of the shelf, so to speak, when it was all said and done, and as of now, it's finally being brought out to be shown to those that might still be around that remember it, and those that were likely never aware that it ever happened. It kind of makes a person wonder how much more in this world has happened that we've never seen evidence of, but it's bound to happen that there's plenty that's been spoken of, written of, or documented in some way but never delivered to the public.
Realizing that the public hasn't seen this for decades now is a bit irritating as well as frustrating since this looks like a good time and a culturally important moment that could have gone a long way to furthering the understanding of many people when it came to the need to unite as a country rather than break apart across cultural and racial lines. Many would want to think that it's still possible to come together at some point, and it may well happen, but at this time it feels as though music isn't going to be quite enough to create the change that so many want to see. But taking a look at the Summer of Soul will still be a unique experience without any doubt since the trailer makes it clear that this is something that carried a great deal of importance in its time and could have been a very unifying moment that would have gone a long way to healing a few rifts here and there, even if it didn't help everything. From the music to the overall feeling that the music was set to provide this documentary looks to be something that people can either get behind or can at least watch and gain a better understanding of in terms of the country and how sought to display the culture that was on stage and on display. In a big way, it feels as though some folks are bound to prop this documentary up as a way to get more and more people to apologize for things that were done decades and perhaps even farther back than that, but it's a hope that things won't come to that. Sowing further discord while using a mention of the past isn't about to seal up the damage done in the present, and it certainly won't help the future.
But watching this documentary and getting a better understanding of what was going down in the summer of 69 is something we're interested in and it's also something that one can't help but think is bound to open a lot of eyes and hopefully, corny as it sounds, a lot of hearts as well. It can't be helped now to say that the Summer of Soul was an event that should have brought people together in a way that was bound to foster better relationships among all people, but it's likely that while it was a good time and an important event, it was seen by some as a documentary that wasn't meant to be seen in all of its glory. Thankfully someone dug it up and decided to show it off since already this looks like something that could be a great idea to bring back if anyone ever gets the nerve to do it, or has the stomach to make it happen.