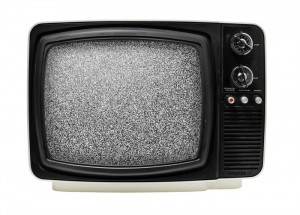 We're well into the fall television season; Thanksgiving is right around the corner and the temperatures are dropping, so we decided to get the TVOvermind writing staff together to let you know what we're into! Grab a cup of hot cocoa and check below to find out our favorite new shows, favorite returning shows, what has surprised and/or disappointed us, and our favorite actors and actresses. Once you're done, feel free to share your picks with us!
BEST NEW SHOW
Crit Obara – Terriers
I could give this award to The Walking Dead because I can already tell it's going to be up there once the season is over, but Terriers came out of nowhere and has really impressed me. Donal Logue and Michael Raymond-James' on-screen chemistry is phenomenal, the supporting cast has been solid and the show has managed to balance humor and darkness every week. This fall, whenever anyone has asked me to give them one show to check out, my answer has been Terriers.
JT Vaughn – Terriers, The Walking Dead
What started as a fun, albeit somewhat thin, buddy-PI show has morphed into a superb showcase for Donal Logue and Michael Raymond-James. The banter is easy-going and enjoyable, the dramatic moments have the punch of anything Breaking Bad has to offer, and the stories are fresh and engaging. My honorable mention would be The Walking Dead. It's too soon to put at number one in this category, but already I'm enthralled.
Ian McDonald – The Walking Dead
Robert Kirkman's comic book series about a group of survivors during a zombie apocalypse has won its fair share of accolades and the television adaptation will be no different. Only two episodes into the first season, The Walking Dead has devoured the ratings and is quickly on its way to becoming a cultural phenomenon. Fans of gore and fans of character-driven dramas alike will be satisfied by the fantastic acting and gore that makes Breaking Bad's bathtub scene seem tame in comparison. AMC is certainly on the right track with their original programming.
Michael Mahoney – Boardwalk Empire
In terms of sheer scope and symbolic power, nothing on television compares to Boardwalk Empire. It's not just the precise detail with which the show manages to capture the past, but its relevance to our future that sets it apart as a masterpiece. A savage blend of eye-candy, fascinating, multi-faceted characters, and mounting tension, the best of the series is still to come as it builds towards what is sure to be an incredible first season finale.
Michael Salerno – Boardwalk Empire
There has been a dearth of good new shows. I know many people like Terriers, but for me it fell victim to the primetime schedule. Boardwalk Empire is the only new show with the scope, grandeur, and poetry to carry the mantle of its forefathers: The Sopranos, Deadwood and Mad Men. Great characters played by fantastic actors, with just enough true history to give the show its bite. Don't believe me? Check out this scene of Chalky White addressing the Klan member who may have killed his employee and tell me you're not riveted.
Emma Fraser – Boardwalk Empire
For a show that started with an episode directed by Martin Scorsese it is hard to see how that could be trumped, but each week as we get to know the characters and the world a little bit more it has gone from strength to strength. It is not a surprise that this show is superb considering that the team it has come from but I am glad to say that I am enjoying it as much as I am and will be sad in a few weeks when it is over.
Jordan Cramer – Raising Hope
I have to say that Raising Hope is one of the best new show's this '¨season. The premise may be outdated but the characters make for'¨something brand new and hilarious.
Next: Best Returning Show