BEST RETURNING SHOW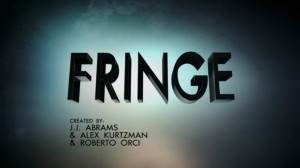 JT Vaughn — Fringe, Castle, Supernatural
While I technically wouldn't rank Fringe as the best show in terms of quality, I have to give them their due for taking some incredibly big storytelling risks and totally embracing the sci-fi nature of the show. The dual-storyline method has worked perfectly so far, and has given the actors a lot of great material to work with. Honorable mentions — Castle and Supernatural. I could go the obvious choices, like Modern Family or Community, but Castle has really impressed me with its fun and complex mysteries and laugh-out-loud banter. Also, Nathan Fillion rules. Supernatural has bridged the gap from the 5-year mythology to the new future of the show with ease, and is looking very promising.
Ian McDonald – The League
The League is the perfect companion show to FX's stellar It's Always Sunny in Philadelphia. Centering around a group of friends who obsess over their fantasy football league, The League is maybe one of the funniest and most quotable comedies on the air.
Luciana Mangas – Fringe
Sure it hasn't been the most regular show in quality over the past couple of seasons, but it has not disappointed so far. In fact, they have delivered solid episodes week after week and the show is just getting better. It's certainly the best science fiction show currently.
Michael Mahoney – Modern Family
After winning several Emmy's, the pressure was on, but Modern Family has yet to miss a beat so far this season, and it's also delivered some of the shows funniest moments to date, such as Mitchell and Cameron's pre-school interview and the second episode of the season, 'The Kiss.'Sure, it can be a little sappy at times as it beats you over the head with its warm and fuzzy voiceover message, but by the time it does, you're in far too good of a mood to notice.
Michael Salerno — Fringe
Many, many shows competed for the 'next LOST'crown, and all have failed (FlashForward, I'm looking in your direction). One, however, has been able to finally pick up the gauntlet this year. In its third season, Fringe, has embraced its weirdness and let its freak flag fly. Using a structure where odd and even numbered episodes are spent in different, parallel universes, the show has hit great creative strides showing the audience not only the creepy similarities and differences between the two worlds, but also eliciting intriguing and nuanced performances from its actors now given the chance to play two sides of the same character.
Emma Fraser – The Vampire Diaries
I might come across as a bit biased on this one as it is the show I review, however the way season 2 started strong and has managed to maintain and continue with strong storytelling and action packed episodes is what makes the show so compelling (no pun intended). It is the show that I most look forward to during the week and the one when the closing credits hit that I just want more; more vampires, more werewolves and more flashbacks and by the look of this week's episode that's what we are going to get.
Jordan Cramer – How I Met Your Mother
Best returning show hands down is How I Met Your Mother. Right from'¨the season premiere you are given the sense that this season is gonna'¨be a big one not only for the viewers but also for the character Ted.
Crit Obara – Modern Family, Bored to Death
I got into Modern Family just in time for season two, and I couldn't be happier about that. Consistently funny and smart; it hasn't lost it's touch between seasons and it's as strong, sharp and witty as ever. I haven't laughed this hard at a comedy since Arrested Development. I liked season one of Bored to Death, but I've loved season two and will be sad to see it end this Sunday night. Schwartzman, Galifianakis and Danson are an unlikely but winning trio.
Next: Biggest Surprise
Tell us what's wrong with this post? How could we improve it? :)
Let us improve this post!