The French-American actress, Julie Delpy, is known for her natural talent, acting skills, and dedication to her craft. Born in Paris, France, Delpy had early exposure to the arts, thanks to her parents. Her father, Albert Delpy, and mother, Marie Pillet, are both actors. They co-starred with Delphy as her on-screen parents in 2 Days in Paris (2007).
Besides acting, Delphy has an accomplished career as a film director, screenwriter, and singer-songwriter. Although born in France, Delpy, an alumnus of NYU's Tisch School of the Arts, moved to the United States in 1990 and became a citizen in 2001. She has spent decades starring in both independent and studio films. Here are the top ten best Julie Delpy movies you need to see.
1. Europa Europa (1990)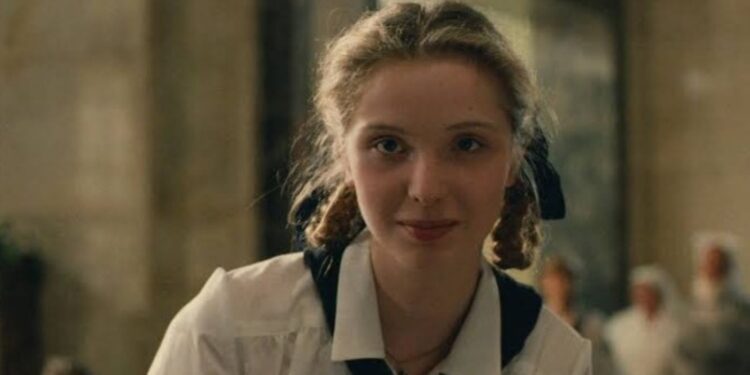 Julie Delpy starred in Agnieszka Holland's historical war drama Europa Europa (1990), playing Leni. The movie was based on Solomon Perel's 1989 autobiography I Was Hitler Youth Salomon. The movie follows the life of its protagonist, Solomon "Solek" Perel (Marco Hofschneider), who hides his identity as a Jew and joins the Hitler Youth.
Delpy's character is introduced later in the movie when Solek joins the elite Hitler Youth Academy for his Nazi education. He meets Leni, who was part of the female wing of the Hitler Youth, Bund Deutscher Mädel. The two become infatuated with each other, but Solek is unable to have sex with her for fear his circumcised penis will give him away as Jew. Delpy, who could not speak German, spoke English for the role. What is heard when she speaks is a dubbed German voiceover.
2. Voyager (1991)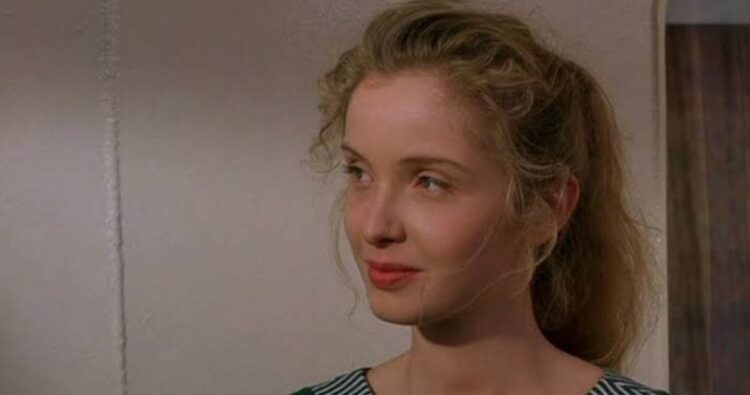 Voyager (1991) was adapted from Max Frisch's 1957 novel Homo Faber. Julie Delpy played Elisabeth Piper in the movie. She's introduced in the movie when Walter Faber (Sam Shepard) chooses to use an ocean liner to Paris instead of suffering another plane crash. Walter is immediately drawn to Sabeth. Although they briefly part ways on the ship, they reunite in Paris and have sex. Walter later discovers Sabeth is his long-lost daughter.
Although he never tells her directly, he mentions he knows her parents. Walter is reunited with his former girlfriend and lover, Hannah (Sabeth's mother), at the hospital after a snake bites Sabeth and falls forward, hitting her head on a rock. Although Sabeth recovers from the snake bite, she dies suddenly from complications from the head fall. The movie ends with Walter reexamining his life and the events that occurred in the past weeks. For her performance as Sabeth, Delphy received a nomination for Best Actress at the European Film Award.
3. Killing Zoe (1993)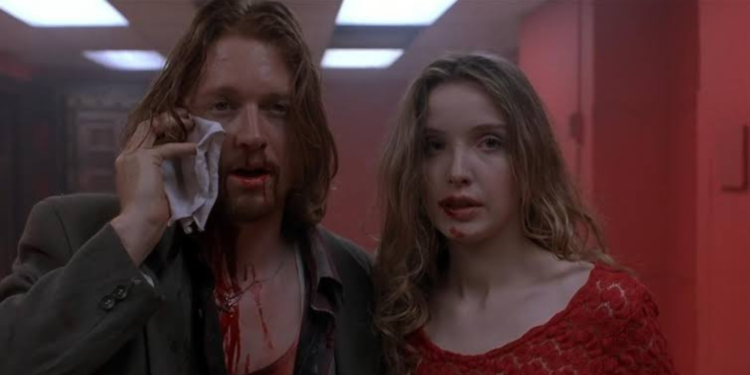 Although Julie Delpy's role is more of a supporting role, she delivers a masterpiece as Zoe. In Roger Avary's crime film Killing Zoe, Delpy plays the titular character. She first encounters Zed, a professional safe-cracker, when she is hired as a prostitute for him. They bond afterwards but are interrupted by Zed's childhood friend, Eric. During the failed bank robbery, Zed sees and chooses to protect Zoe (who works in the bank) from Eric. With all of Eric's robbery gang killed, as well as Eric, Zoe helps Zed escape the police by claiming he's an unsuspecting bank customer.
4. Three Colors: White (1994)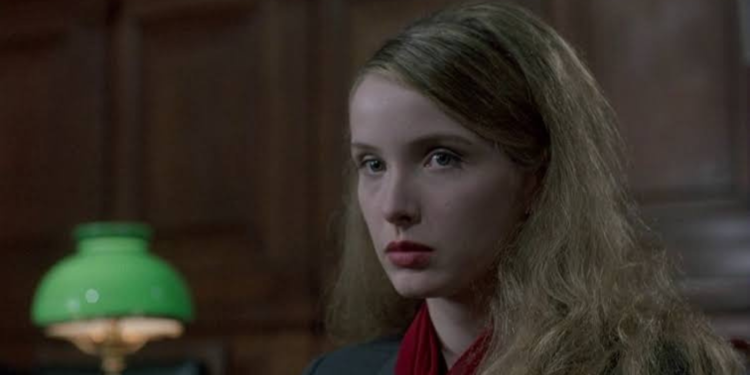 Three Colors: White (1994) is the second film in the Three Colors trilogy. Although Julie Delpy makes cameo appearances in the first and third movies (Blue and Red), she plays a lead role in White as Dominique Vidal. Her character is introduced as a wife praying the court to finalize her divorce from Karol Karol for his failure to consummate their marriage. The movie's plot follows Karol's attempts to get his wife back and his revenge on her. Delpy delivered another amazing performance as Dominique.
5. Before Trilogy (1995, 2004, 2013)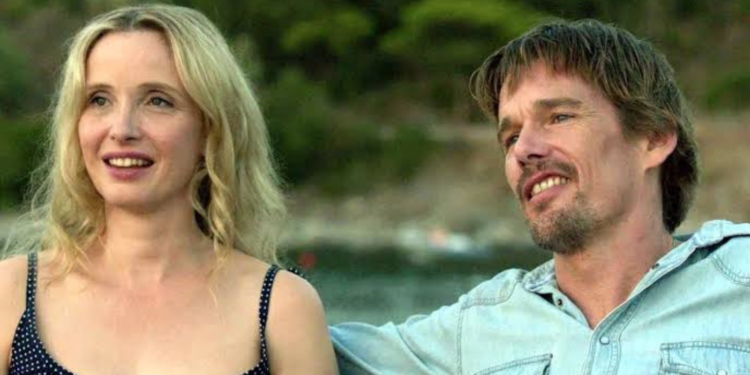 The Before trilogy is Richard Linklater's romantic film, released nine years apart. It starred Ethan Hawke and Julie Delpy and follows their characters, Jesse and Céline, through their journey of friendship and love. Before Sunrise (1995) tells how the two characters met on a train to Vienna and the brewing romance before departing. It ends with the lovers refusing to exchange contact information, agreeing to meet again in six months.
Before Sunset (2004), set nine years after, sees them reunite. With both having created a life with other partners, they're again drawn together. It ends with Jesse missing his flight and staying with Céline. Before Midnight (2013) begins with Jesse and Céline as a married couple with two daughters. While they try to keep up with the romance, it's evident their love is imperfect. It ends with the couple acknowledging their imperfections and deciding to live with them.
Delpy, as well as the movies, received several nominations from various award associations. Delpy was nominated for and won Best Actress at San Francisco Film Critics Circle Award for Before Sunset. She also won her nomination for Best Actress at the Empire Awards and was also nominated for Best Actress at the Online Film Critics Society Award. Delpy received her first Golden Globes Award nomination for Best Actress – Motion Picture Comedy or Musical in Before Midnight.
6. An American Werewolf in Paris (1997)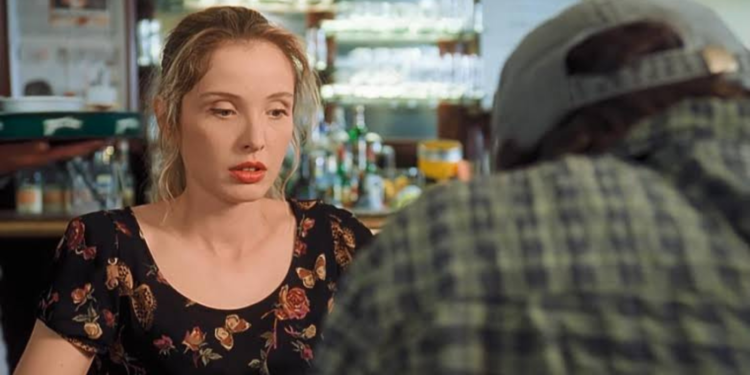 An American Werewolf in Paris (1997) is a comedy horror that cast Julie Delpy as Sérafine Pigot McDermott. Delpy plays a werewolf who falls in love with Andy McDermott (Tom Everett Scott) after he saves her from suicide by jumping from the Eiffel Tower. She fights against a werewolf society to help him find a cure after he's turned.
7. Broken Flowers (2005)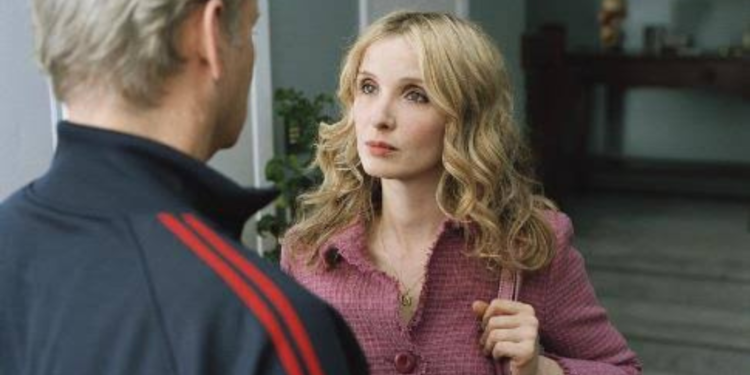 Julie Delpy co-starred with Bill Murray and Sharon Stone in the comedy-drama Broken Flowers (2005). Delpy's character, Sherry, is the girlfriend of Murray's character, Don Johnston. When Sherry is about to end their relationship and move out of the house, Don Johnston receives a pink envelope entailing he has a 19-year-old son. However, Sherry returns by the movie's end, claiming she's still in love with Don Johnston. This leaves him to speculate if she wasn't the originator of the first letter.
8. The Legend of Lucy Keyes (2006)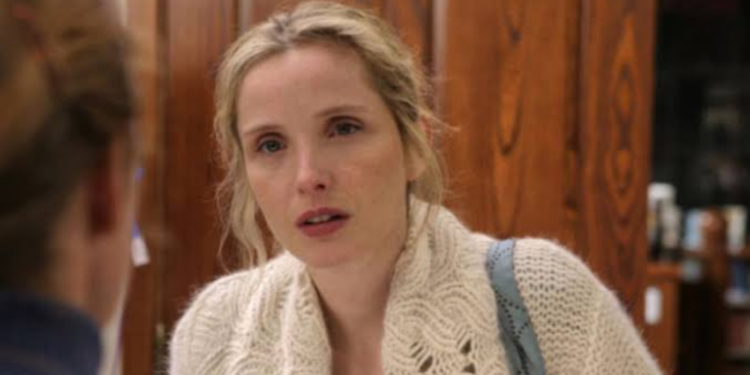 Julie Delpy starred in the 2006 suspense mystery film The Legend of Lucy Keyes (2006) as its lead character, Jeanne Cooley. When Jeanne moves with her husband and daughters to an old farm in Princeton, she soon realizes the town's legend is true. She helps solve a two hundred and fifty years old mystery about the disappearance of Lucy Keyes.
9. 2 Days in Paris (2007)
Julie Delpy wrote, directed, and co-produced the romantic comedy-drama 2 Days in Paris (2007). It is the movie where her real-life parents were cast as her on-screen parents, Jeannot and Anna. Delpy played Marion, a French-born photographer living with her crazy, chain-smoking boyfriend, Jack, in New York City. After they try to rekindle their relationship with a trip to Venice, the couple decide to visit Marion's parents in Paris. In a city with a language barrier, Jack becomes unsettled as he discovers Marion has stayed in touch with all of her exes.
10. My Zoe (2019)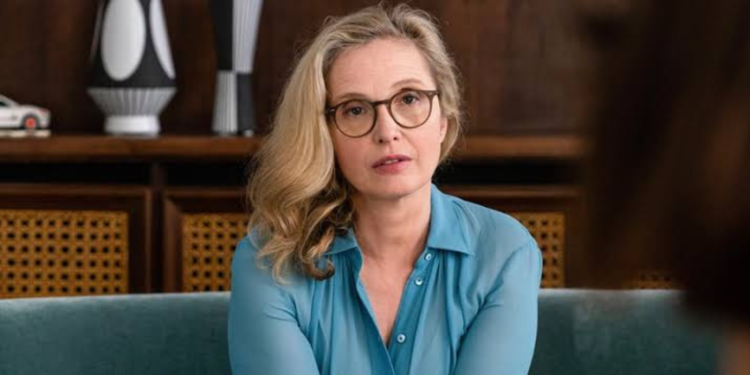 My Zoe is a 2019 movie written and directed by Julie Delpy. She also played the movie's protagonist Isabelle Perrault-Lewis. The character is a geneticist and a divorcee who shares custody of her daughter, Zoe, with her husband, James Lewis. The story revolves around a mother's unwavering commitment to her daughter's survival. It's one of Julie Delpy's recent movies that portray her depth as an actor, writer, and director.