To many recent television audiences, Tony Goldwyn will always be known as Fitzgerald "Fitz" Thomas Grant III, President of the United States of America. However, Goldwyn's career is far more than having a scandalous affair with Olivia Pope (Kerry Washington). Besides being an actor, he's a filmmaker, singer, and political activist.
He's one actor whose career has transcended several generations of film and television audiences. With his family background, the film industry is the life he has always known. To help demystify the legendary actor, these are 9 things you probably didn't know about Scandal's Tony Goldwyn.
Tony Goldwyn Comes From A Family Of Actors And Politicians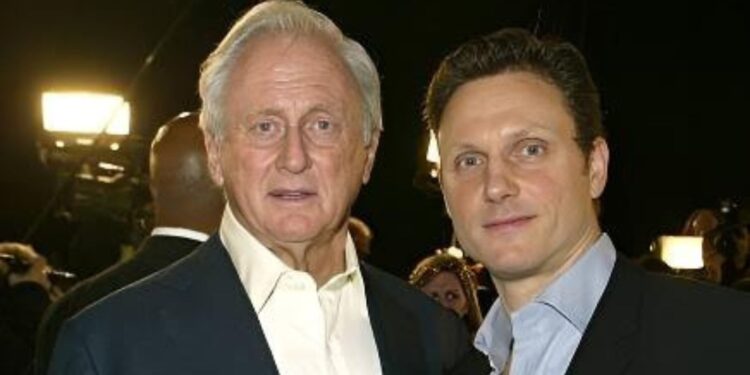 Anyone who has followed Tony Goldwyn's life wouldn't be surprised about his career choices. The actor was born Anthony Howard Goldwyn in Los Angeles, California, on May 20, 1960, to Jennifer Howard and Samuel Goldwyn Jr. Goldwyn's mother was a stage and television actress whose career peaked during the American Golden Age of Television. On the other hand, Goldwyn's father was a film producer. His paternal grandparents were also stakeholders in Hollywood. His paternal grandfather, Samuel Goldwyn, was a Polish-born American who was a notable film producer, founding contributor, and executive of several Hollywood motion picture studios.
Goldwyn's paternal grandmother, Frances Howard, was an actress whose credits spanned a decade, from the mid-20s to the mid-30s. On the other side of the family, Goldwyn's maternal grandfather was Sidney Howard, a playwright, screenwriter, and dramatist. Howard was famous for writing the screenplay and winning a posthumous Academy Award for the critically acclaimed box-office juggernaut Gone with the Wind (1939). Goldwyn's maternal grandmother was actress and stage director Clare Eames. In addition, former Maryland Governor and Senator, William Thomas Hamilton, is Goldwyn's maternal great-great-grandfather.
Tony Goldwyn Attended Several Prestigious Schools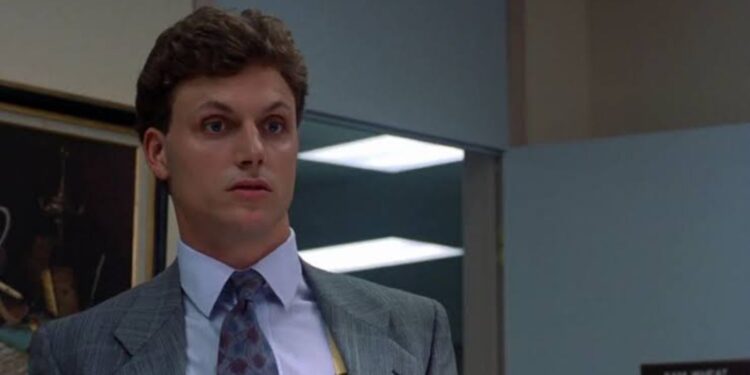 After graduating High School, Tony Goldwyn attended Hamilton College in Clinton, New York. A few of the college's notable alumni in entertainment include Paul Lieberstein (The Office), Sarah Rafferty (Suits), Marc Randolph (Netflix), and Steve Orlando (DC comic book writer). However, Goldwyn did not graduate from Hamilton College. Instead, he received a Bachelor of Fine Arts from Massachusetts' Brandeis University.
The university is famous for its notable alumni like David Crane (Friends), Loretta Devine (Grey's Anatomy), Marta Kauffman (Friends), and Gates McFadden (Star Trek: The Next Generation). Committed to following in his family's footsteps, Goldwyn also attended London Academy of Music and Dramatic Art. Back in the United States, he also took classes at the famous HB Studios in New York City.
He Is Also A Stage Actor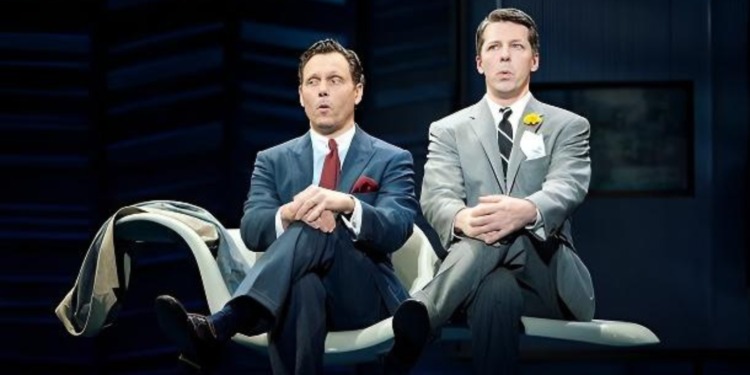 Tony Goldwyn is heavily invested in his acting career. Beyond the big and small screens, Goldwyn has performed in several plays since the late 80s. He had worked in Off-Broadway and Broadway productions. His first credited stage role was portraying the play's eponymous character, Tom Jones, in Tom Jones (1988). He played J. D. Sheldrake at the Broadway theatre in Promises, Promises (2010–2011). He played Captain von Trapp in The Sound of Music (2011), with his last stage credit being The Inheritance (2020). Goldwyn contributed to the Promises, Promises album. He sang the song "Wanting Things" "Christmas Day" ft. Ashley Amber, and "It's Our Little Secret" ft. Sean Hayes.
Tony Goldwyn's High-Grossing Films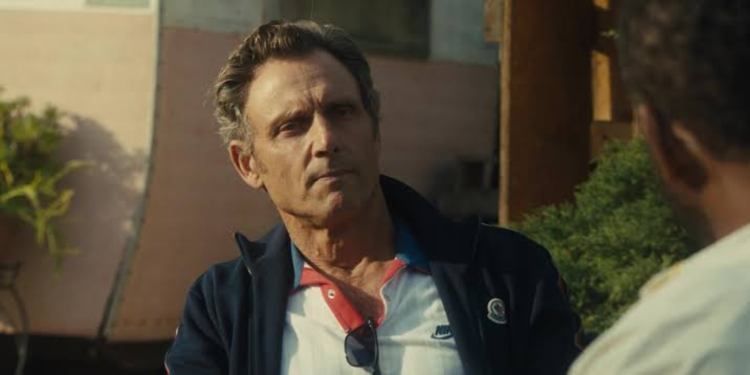 Tony Goldwyn's resúmé is filled with several box-office hits. His breakthrough role came in 1990, playing the antagonist in Jerry Zucker's supernatural romance film Ghost (1990). He played Fletcher Coal alongside Julia Roberts and Denzel Washington in The Pelican Brief (1993). Goldwyn's first voice role in film came in 1999 when he voiced Tarzan in Tarzan (1999). He also voiced the character in a series of video games – Tarzan (1999), Tarzan: Untamed (2001), and Kingdom Hearts (2002).
Goldwyn played Colonel Bagley in The Last Samurai. He was Nathan Algren's (Tom Cruise) former commanding officer in the 7th Cavalry Regiment, known for his amoral, ruthless, and dismissive attitude. Goldwyn also starred in The Mechanic (2011) and played Andrew Prior in Divergent (2014) and its sequel, The Divergent Series: Insurgent (2015). Goldwyn's other lesser-grossing but popular films in the last decade include Mark Felt: The Man Who Brought Down the White House (2017), King Richard (2021), The People We Hate at the Wedding (2022), Murder Mystery 2 (2023), and portraying Gordon Gray in Oppenheimer (2023).
Popular TV Shows He Has Starred In
Scandal might have been his most popular and successful TV show, but Tony Goldwyn has guest-starred in several others. In a 1987 episode of Designing Women ("Killing All the Right People"), he played an HIV-positive man who asked the Sugarbakers to help plan his funeral. The next year, he guest-starred in L.A. Law, playing Chris Arnett. Goldwyn's first miniseries and TV movie were Favorite Son (1988) and Dark Holiday (1989), respectively. He portrayed Clark Clifford in the TV movie Truman (1995) and Neil Armstrong in HBO's miniseries From the Earth to the Moon (1998).
Before playing President in Scandal, he also appeared in The L Word (2004–2005), Dexter (2006), Law & Order: Criminal Intent (2007–2008), The Good Wife (2009), and Drop Dead Diva (2011). Post-Scandal, Goldwyn played Ben Lefevre in the Netflix short-lived supernatural horror series Chambers (2019). In 2021, he portrayed Bruce Edwards Ivins in the National Geographic anthology drama The Hot Zone: Anthrax (2021).
He Has Been Married To Jane Musky Since 1987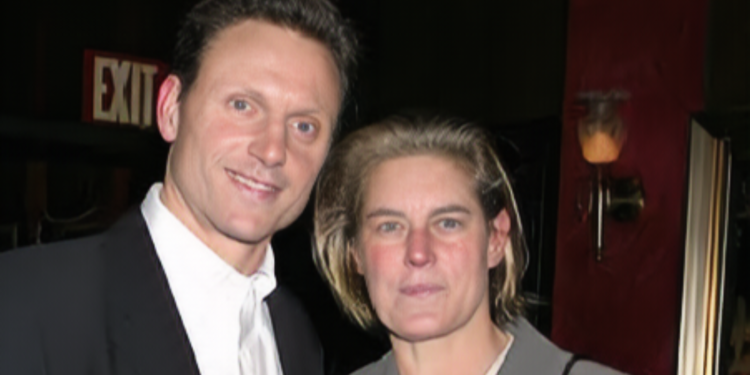 Jane Musky is one of Hollywood's most talented Production Designers. Tony Goldwyn and Jane Musky married on April 18, 1987. They are one of a few Hollywood couples who have avoided the public eye or been involved in any marital scandal. Jane Musky has always preferred a life away from the spotlight and only occasionally attends events with her husband. She has lived a life behind the cameras and love for it to stay that way. Musky, born May 27, 1954, is six years older than Goldwyn. Their marriage produced two children, daughters Anna Musky-Goldwyn and Tess Goldwyn.
Tony Goldwyn's Daughters Also Have Careers In Hollywood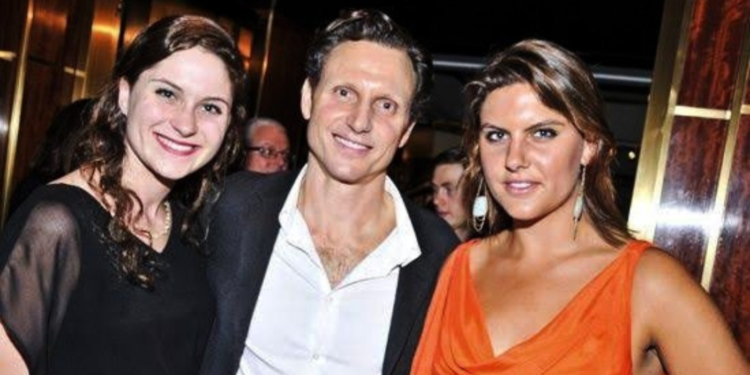 Like the generations before him, Tony Goldwyn's daughters have careers working in front and behind the cameras. Tess Goldwyn is an actress who made her debut playing Sophie in a guest-starring role in an episode of Murphy Brown (2018). She played Heidi's competition in Better Nate Than Ever (2022) and also starred in an episode of New Amsterdam (2022). In 2023, she played Ms. Cathro in her father's directed film, Ezra. Anna Musky-Goldwyn has a career much like her mother. She works behind the scenes as a writer and part of the Art Department and Additional Crew. She was part of the story editors and co-writers for 29 episodes of Supergirl from 2016 to 2018. She's also credited as co-writing the James Franco narrated fantasy horror The Labyrinth (2017).
Tony Goldwyn's Work As A Writer And Director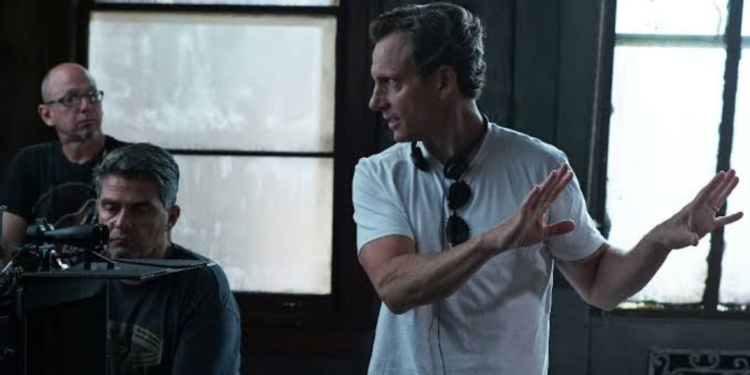 Tony Goldwyn made his directorial debut in 1999 with A Walk on the Moon. Since then, he has directed several other films. These include Someone Like You (2001), The Last Kiss (2006), Conviction (2010), and Ezra (2023). He has also produced several episodes of TV shows on the small screen. Goldwyn has directed episodes in series such as The L Word (2004–2005), Law & Order (2006), Grey's Anatomy (2005–2006), Dexter (2006–2007), Private Practice (2007), Scandal (2013–2018), and Chambers (2019). As a writer, Goldwyn co-wrote the TV movie Philly Lawyer (2012). He's also credited as co-writer and creator of 8 episodes of The Divide (2014).
Nominations And Awards He Has Received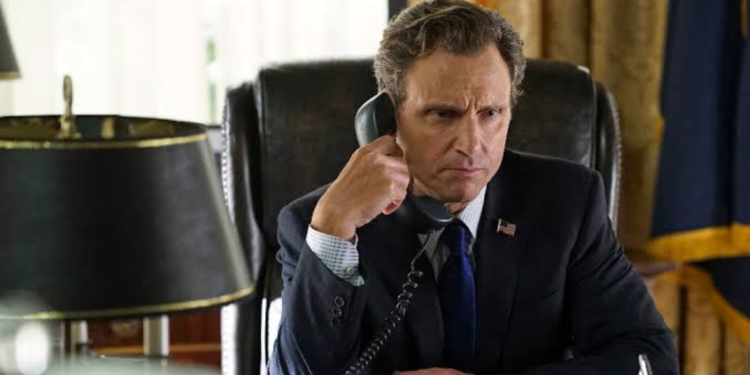 Tony Goldwyn's over three-decade career hasn't gone without notable recognitions. For his performance in Ghost, he was nominated for Best Supporting Actor at the 1991 Saturn Awards. He was one of the recipients of the 1996 SAG Awards' Outstanding Performance by a Cast in a Motion Picture for the movie Nixon. He was honored by the Peabody Awards for Excellence in Radio and Television for his work in Scandal. For his performance in King Richard, as well as other cast members, Tony Goldwyn received nominations from the Hollywood Critics Association Awards, NAACP Image Awards, and SAG Awards.
Tell us what's wrong with this post? How could we improve it? :)
Let us improve this post!