When Linda Bloodworth-Thomason created Designing Women for CBS, the network probably never imagined it would survive its entire 7 season run. The show was an instant success, especially because it catered to several demographics. Having a female lead character who's outspoken, independent, and opinionated on social and cultural issues helped push ratings amongst mid-80s women. Designing Women premiered on September 29, 1986, and aired 163 episodes across 7 seasons. The show's final episode aired on May 24, 1993.
It also earned notoriety for its cast and production crew in-fightings and cast change. At the height of the friction between cast members, scripts had to be rewritten to ensure they got a similar number of lines in an episode. However, nothing doomed the fate of Designing Women than having its Monday-night slot moved to Friday night. In memory of one of America's greatest sitcoms of the mid-80s to early 90s, these are the top cast of Designing Women and what they've been up to.
Dixie Carter as Julia Sugarbaker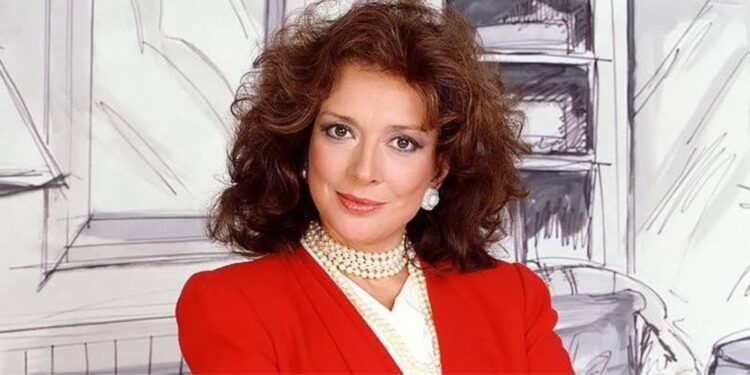 Julia Sugarbaker was the show's star for most of Designing Women's running seasons. She was the poster child of television feminism in the late 80s. Although soft-spoken, Julia is known for her no-nonsense, outspoken attitude. Dixie Carter delivered the character's elegance and class, much to the viewers' satisfaction. Although her character was known for her liberal views, Carter was a Republican. Carter's Julia Sugarbaker was the only character that appeared in all of the show's 163 episodes.
Dixie Carter got most of her credit in television. After her time in Designing Women, she landed another main cast role as Randi King in the CBS legal drama Family Law (1999–2002). Like her time on Designing Women, Carter appeared in all of Family Law's 68 episodes. She also played a recurring role as Gloria Hodge in ABC's comedy-drama Desperate Housewives (2006–2007). Sadly, Dixie Carter passed away on April 10, 2010, from complications from endometrial cancer.
Delta Burke as Suzanne Sugarbaker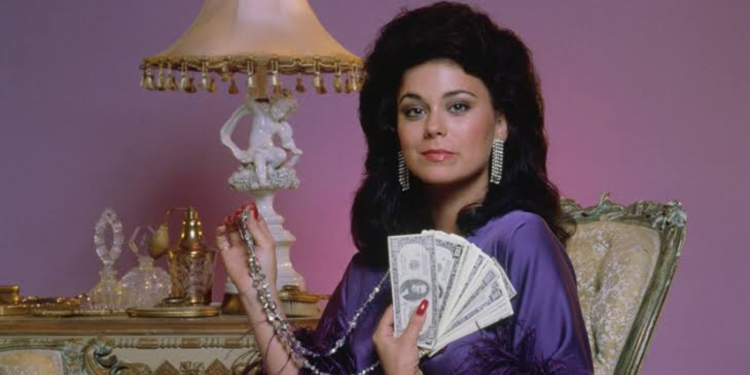 Suzanne Sugarbaker is almost the exact opposite of her older sister Julia. Played by Delta Burke, Suzanne was the vain and self-centered of the bunch. The ex-beauty queen was thrice divorced and had a reputation for dating older men who happened to be terminally ill. The character appeared on the show from seasons 1 to 5. She then sold her shares in Sugarbaker & Associates and relocated to Japan to be with her mother.
Behind the scenes, Burke had a much-publicized quarrel with the show's producers. She also had friction with the other ladies, although she eventually apologized to them. Burke and Carter had a strained relationship for about a decade afterward. However, they settled long before Carter died in 2010. Burke reprised her role as Suzanne Sugarbaker in the show's spin-off series Women of the House (1995). She also played Judith Whitman in the short-lived NBC sitcom DAG (2000–2001). Her last television appearance was in a guest-starring role as Ellie Holder in Dolly Parton's Heartstrings (2019).
Jean Smart as Charlene Frazier-Stillfield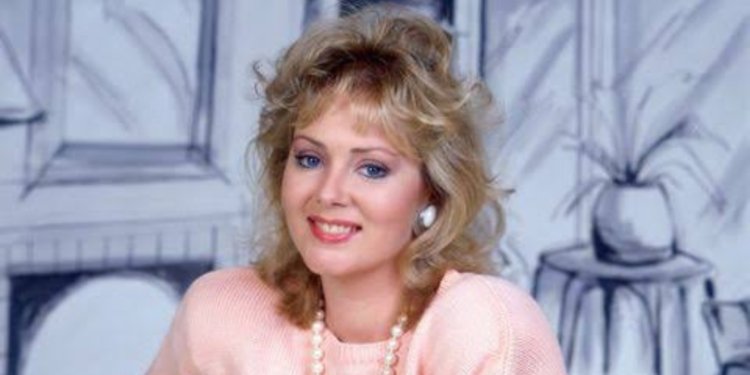 Jean Smart plays Charlene Frazier-Stillfield. She's introduced in Season 1 as Julia Sugarbaker's late husband's secretary. Then she joined Sugarbaker & Associates as the office manager. Charlene is quite naive but undeniably sweet to everyone. The actress herself, Smart, was born in Seattle, Washington, making her the only one among the top cast born outside the Southern or Southeastern United States.
Although she was already considering leaving the show, she found a better reason when she had to take care of her young child. The script was reworked, and Charlene relocated to England with her Air Force husband, Colonel William Stillfield. Smart's last appearance was in Designing Women's Season 6 premiere.
Jean Smart went on to have a successful film and television career. She had recurring roles in popular TV shows like High Society (1995–1996), The District (2000–2004), Frasier (2000–2001), 24 (2006–2007), Legion (2017–2019), and as Deborah Vance in HBO Max's comedy-drama Hacks. Some of Smart's notable movie appearances include The Brady Bunch (1995), Sweet Home Alabama (2002), The Accountant (2016), and Babylon (2022).
Annie Potts as Mary Jo Shively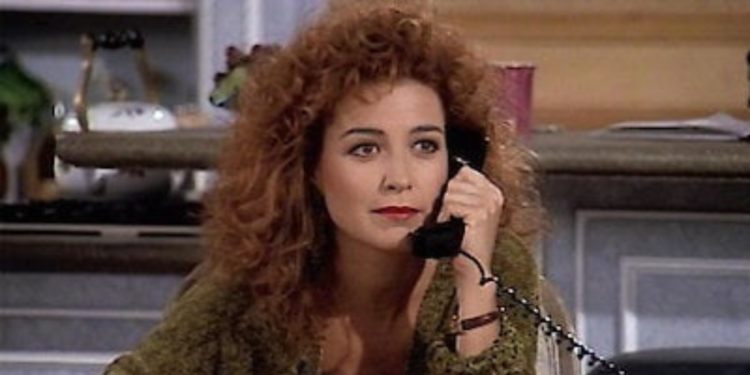 Annie Potts is a more popular face to TV audiences of this generation. Potts played Mary Jo Shively, the main designer of Sugarbaker & Associates. Shively was a divorced mother of two known for her sarcastic statements. After her time on Designing Women, Potts played Dana Palladino in CBS Love & War (1993–1995).
She was cast as LouAnne Johnson in Dangerous Minds (1996–1997), Hadley Martin in Over the Top (1997), and Mary Elizabeth 'M.E.' Sims in Any Day Now (1998–2002). Potts also played Sharon Elkin in The Fosters (2013–2018) and plays Meemaw in Young Sheldon. In film, Potts was cast in Elvis Has Left the Building (2004), voiced Bo Peep in three Toy Story films, and played Janine Melnitz in Ghostbusters: Afterlife (2021).
Meshach Taylor as Anthony Bouvier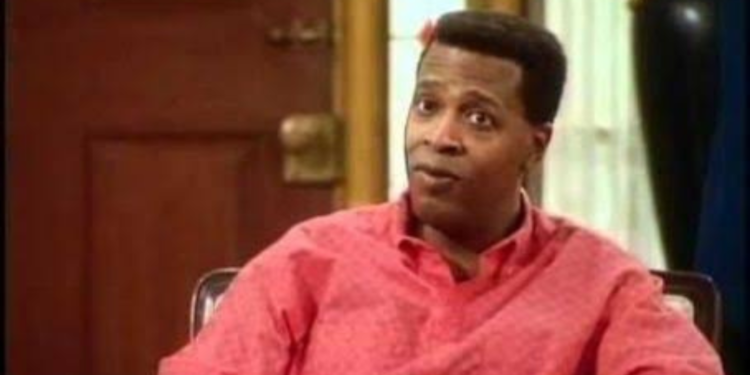 Meshach Taylor was cast in a recurring role as Anthony Bouvier in Seasons 1 and 2. Although initially written as a one-off character, Taylor's delivery made the character an audience favorite. As a result, the character was upgraded to a main cast in the next season. Bouvier began the show as a delivery man for Sugarbaker & Associates. Bouvier was also an ex-convict and a law student and later became a full partner of the company.
After Designing Women, Taylor continued his television appearance playing Shel Baylor in another CBS sitcom, Dave's World (1993–1997). He played Mr. Wright in Ned's Declassified School Survival Guide (2004–2007). In his last role on television, Taylor played Harrison Scott in 2 episodes of Criminal Minds (2014–2017). Meshach Taylor died of colorectal cancer on June 28, 2014.
Julia Duffy as Allison Sugarbaker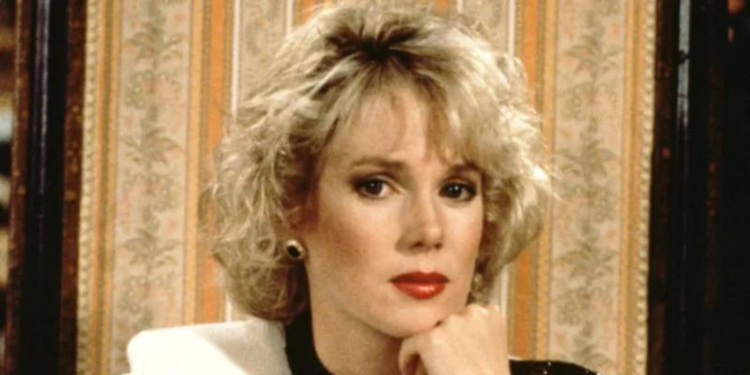 After Delta Burke's exit at the end of Season 5, Julia Duffy was added as a possible replacement. She played Allison Sugarbaker. Allison was Julia and Suzanne Sugarbaker's conservative cousin. Not only does she become a partner after buying Suzanne's shares, but she also takes possession of her house as well. By the end of Season 6, Allison invests in Victoria's Secret and leaves Sugarbaker & Associates.
Behind the scenes, Duffy's character was not accepted by fans. Duffy struggled to fill in the big shoes left behind by Delta Burke. While there were speculations that the network might fire her from the show, Duffy chose to walk away with dignity. She only appeared as Allison Sugarbaker in Designing Women Season 6. After her short time on the show, Duffy appeared as a guest star in several TV shows. Some of them include Reba (2001–2002), Drake & Josh (2004–2006), Anger Management (2014), and American Housewife (2017).
Jan Hooks as Carlene Frazier-Dobber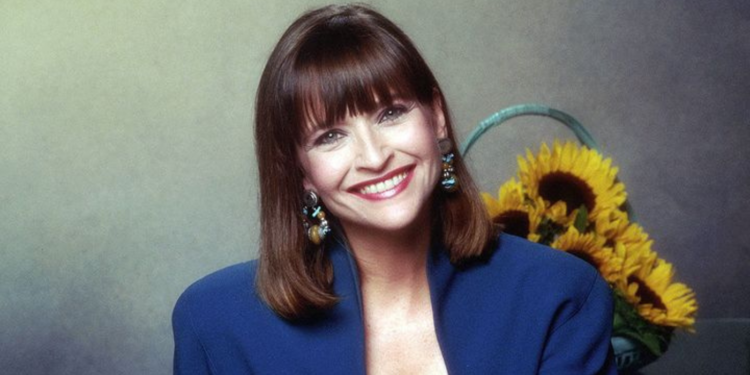 Jan Hooks was brought in as a replacement for Jean Smart. Hooks was cast to play Charlene's naive younger sister Carlene Frazier-Dobber. Carlene became Sugarbaker & Associates' receptionist. She joined the series in Season 6 and stayed on until its last season. Carlene is a divorcee when she arrives in Atlanta, leaving her husband, Dwayne Dobber, in Missouri. Although her addition to the series faced initial disapproval from viewers, she was later welcomed as a worthy replacement.
After Designing Women was canceled, Hooks played Vicki Dubcek three years later, in 3rd Rock from the Sun (1996–2000). She continued to make guest appearances in several TV shows, also starring in a few movies. The actress died on October 9, 2015, from throat cancer.
Judith Ivey as Bonnie Jean "BJ" Poteet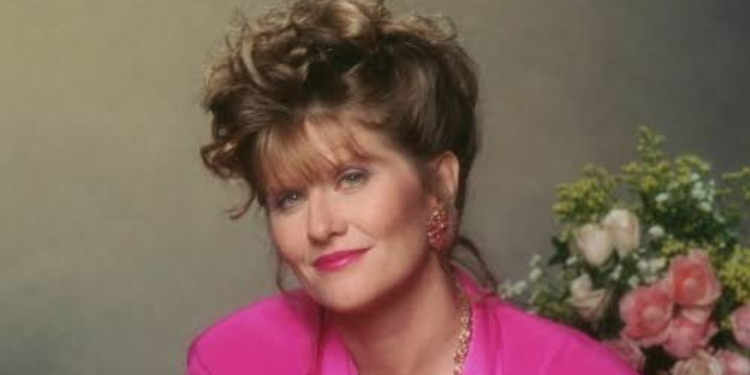 Judith Ivey's BJ Poteet character partly replaced Julia Duffy's one-season appearance on Designing Women. BJ buys off Allison's shares at Sugarbaker & Associates. She was a Texas millionaire who inherited her husband's company, Poteet Industries. The character only lasted till Season 7, before the show was canceled.
Ivey was cast as Alexandria Buchanan in another CBS sitcom, The 5 Mrs. Buchanans (1994–1995). She also played Eleanor Sherman in The Critic (1994–1995), Maureen DeMoss in Buddies (1996), and several other guest-starring and recurring roles. In film, she appeared in The Devil's Advocate (1997) and Women Talking (2022). Although having a short time in Designing Women, Ivey continues to have a successful career in film and television.