Jane Musky may not be a familiar name to many TV and film audiences, but behind the scenes, she's an artistic force whose creative brilliance has left an indelible mark on the world of film. With a career spanning decades, she has consistently demonstrated her extraordinary talent as a production designer and set decorator. Her work has graced some of the most iconic films in cinematic history, elevating visual storytelling to new heights.
Musky represents a generation of heroes without capes who have worked tirelessly on movie sets but whose credits are left for inattentive audiences at the film's end. Thankfully, her dedication to her craft and her innate ability to capture the essence of a story through its visual elements have earned her accolades and admiration within the industry. Here's a look at her life and career through the years.
Jane Musky's Background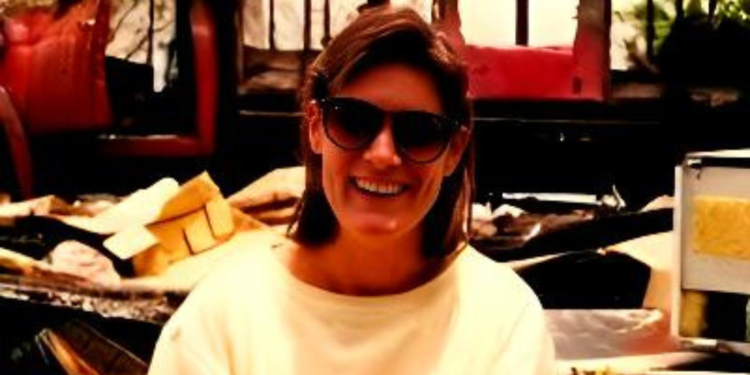 Like much of her career, Jane Musky has shied away from the public eye for years. Despite having credits in several iconic movies, she has preferred to work away from the spotlight. Musky was born Jane Michelle Musky in Maplewood, New Jersey, on May 27, 1954. Exposed to the performing arts at a young age, Musky was drawn to the world of filmmaking. Musky also attended Columbia High School. However, she wasn't interested in being in front of the camera.
For Musky, a view that later shaped her career, the appeal of a movie set and art fascinated her. Before extending her creative mind as a Production Designer for movies, Musky worked extensively in theater. She did Summer Stock at the Williamstown Theatre Festival in Williamstown, Massachusetts.
She Is Married To A Famous Actor
Part of the mystery that has followed Jane Musky through the years is how she has successfully kept her marriage away from the spotlight. Musky is married to award-winning American actor Tony Goldwyn. Interestingly, being married to Goldwyn isn't as surprising as the fact that they've been married for over 35 years. The couple married on April 18, 1987, a year after her husband made his on-screen debut. She's six years older than her husband. Tony Goldwyn is most popularly known in film for playing Carl Bruner in Ghost (1990) and Harold Nixon in Nixon (1995).
In television, he's known for portraying Neil Armstrong in the HBO miniseries From the Earth to the Moon (1998) and President Fitzgerald Grant III on ABC's Scandal (2012–2018). Despite his breakthrough and rise to fame, the couple have had a media-free scandal about their marriage. The marriage has produced two children, Anna Musky-Goldwyn and Tess Frances Goldwyn.
Jane Musky Has Worked With Some Of The Best Directors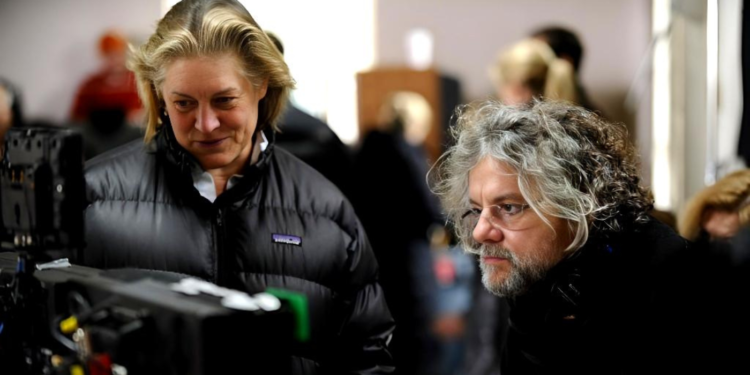 Being a Production Designer and Set Decorator means she has to work closely with the film's director to bring his thoughts to reality. Musky has worked with The Coen Brothers, Gus Van Sant, Rob Reiner, Mike Newell, Andy Tennant, and James Foley, to name a few. Musky has delivered movie set designs from enchanting period sets to urban landscapes. As one of the first hires by the film's director, Musky and her team's job is to find the perfect location and create sets that effectively portray the script. She admits that not all jobs have been easy, as with little communication from the director and an insubstantial script, her job becomes a lot harder.
Nominations Jane Musky Has Received
Although Jane Musky has yet to receive a nomination from any of the major award associations, others have recognized her nonetheless. Musky received her first nomination as far back as 1985. She was nominated for Outstanding Achievement in Art Direction/Set Decoration/Scenic Design at the Daytime Emmy Awards. She was nominated for her work in the episode "The Alfred G. Graebner Memorial High School of Rules and Regulations" in the CBS Schoolbreak Special. Subsequent nominations came in 2019 for Best Production Design at the Chlotrudis Awards for The Seagull (2018) and Excellence in Production Design Award at the Art Directors Guild for work in an episode of Murphy Brown (2018).
Jane Musky's Most Notable Works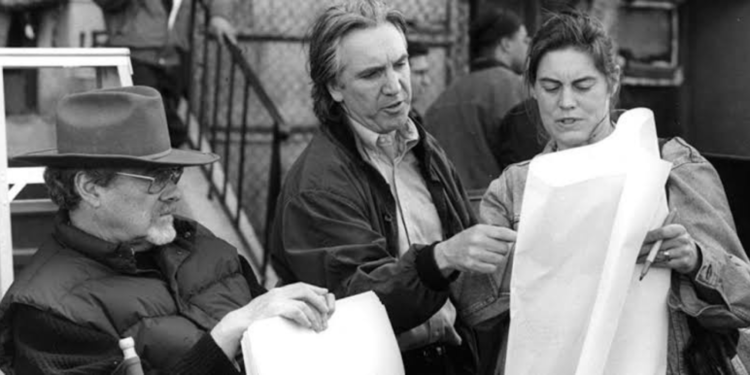 Jane Musky's first work in film as a Production Designer was in the Coen Brothers' independent, neo-noir crime movie Blood Simple (1984). From there, she worked on several other box office hits. A few of her popular works in the 80s were working again with the Coen Brothers in Raising Arizona (1987) and Rob Reiner in When Harry Met Sally… (1989).
In the 90s, she worked with Jerry Zucker in Ghosts (1990) and Reginald Hudlin in Boomerang (1992). Musky also worked with Wayne Wang in Maid in Manhattan (2002), Andy Tennant in Hitch (2005), and Ivan Reitman in My Super Ex-Girlfriend (2006). In the 2010s, she worked with Andy Tennant again in The Bounty Hunter (2010), Peter Bogdanovich in She's Funny That Way (2014), and Lorene Scafaria in Hustlers (2019). One of Jane Musky's notable works in the 2020s was working with Claire Scanlon in Amazon Studio's The People We Hate at the Wedding (2022).