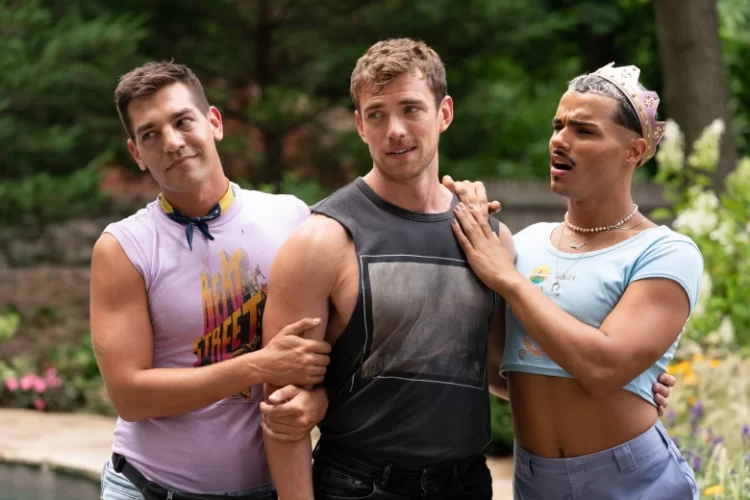 When Tomas Matos was first offered a role in a Hulu project that would change the way people look at an island in New York, the young actor was all about it. There was no telling, though, just how big this would be or how much of a standout star the young actor would turn into this. While the young Fire Island actor might not be a household name as yet, it's only a matter of time.
Matos is a young actor. Non-binary and queer, Matos is in their early 20s. While the young actor has had other roles in other projects before – primarily in the theater – this is an actor who didn't know that their career would take them where it's taken them thus far and this quickly.
2. Matos is Taking on a Classic
Jane Austen penned Pride and Prejudice not knowing that it would become an icon in literary history. She certainly didn't know it would also become a made-for-television movie produced by Hulu that stars a group of friends who want to head out on their gay romantic summer on New York's Fire Island, but that's what it is. Matos has taken on a role in the project called Fire Island, and the actor is already receiving rave reviews.
3. Matos is Not a Comedian
Well, Matos is a comedian, but Matos hasn't the same comedic background as the others who star alongside him in his hit. However, Matos is doing well without a similar background, and not one person would know that this was an actor who didn't grow up doing the same comedy stuff his co-stars were doing. The actor is that good.
4. Matos is from New York
Matos is from New York. Matos was born and raised there and is a proud graduate of the LaGuardia High School For the Performing Arts. This is one of the most famous, most iconic performing arts schools in the country, and it is Matos' place. Going there allowed the actor to take on and learn new things that would only make Matos' career that much more spectacular.
5. Matos Did Broadway
Matos was thrilled when the actor landed a role in the iconic show called Diana on Broadway. Though things were cut short due to the pandemic restrictions in New York City for so long, that show ended a lot sooner than the actor would have liked. Regardless, however, Matos was able to do work on Broadway, and what is more amazing than that?
6. Matos is The Character
When Matos was first cast as Keegan in this new project, Matos walked into the first day of work to see Matos' own Instagram photos on the mood board for the character. It turns out, Matos basically was the character, and that makes this that much more special to the young actor.
7. Matos Has Been to the Island
For those who don't know, this is a real island and a real place. Fire Island exists, and Matos has been there before. Matos' first trip was in 2019, and Matos was only 21. It was Matos' first time with some friends and some older friends. Matos does feel that there is a lot people could learn about it, a lot that could make it better, and a lot that is so good already.
8. Matos Had Fun
While filming the movie, the cast lived together on the island in a house. It was nothing short of just a good time, according to Matos. Hanging out, having a good time, focusing on the good things in life…those were all good times, and Matos does feel that they should have filmed them when they weren't filming them. Sort of a reality type of situation, if you will.
9. Matso Loves a Chosen Family
One thing is certain with Matos. Matos is a fan of the chosen family. It's something special. We all know this, though. There is always a time in our lives whether we know it or not that our chosen family is the one there for us when our blood relatives might not be, whether they choose not to be or they simply don't know they're not…the family you choose is always there.
10. Matos Is Excited
This project was a highlight for Matos. A highlight of life for the actor. A highlight of the career path chosen by the actor. So much of what is going on in this aspect of life is good, and so much of it is something that Matos will take into the future and remember for a long time