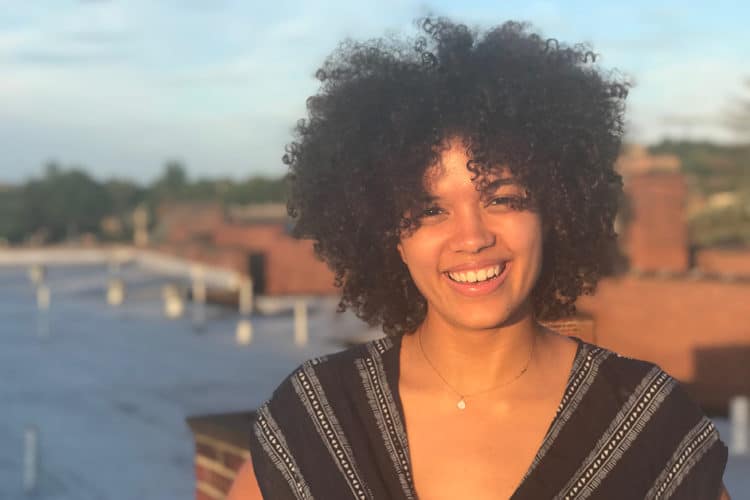 You probably haven't heard Briana Middleton's name much yet, but that won't be the case for much longer. After years of working hard to break into the industry, her time has finally come. She is on the brink of an opportunity that is going to take her career to the next level thanks to her role in the upcoming miniseries Beauty & The Beast. Although all of the details of her role haven't been released to the public yet, a lot of people are interested in seeing her in the series. If the series lives up to the hype, there's no doubt that there will be lots of other opportunities that open up for Briana down the line. Keep reading to learn 10 things you didn't know about Briana Middleton.
1. She's Moved Around A Lot
We weren't able to find any information on where Briana is originally from, but we do know that she considers Nashville her home. She moved around a lot when she was growing up and like many other people who came from situations, performing was probably a way for her to connect with others.
2. She Started Acting In 2015
It's unclear exactly how Briana got into acting, but we do know that she's relatively new. According to Mickey Blog, she began acting in 2015. That year, she appeared in a short film called Beautifully Normal. However, it's like that her acting journey actually began long before then.
3. She Loves Music
Acting isn't the only art form that's close to Briana's heart. She is also a big music fan and she has leaned on her favorite songs when she's needed a little extra boost. During an interview with the University of North Carolina School of the Arts, Briana said, "Music has always been intensely therapeutic for me, so when I get homesick I listen to a lot of the songs that my mom would play in the house growing up."
4. She's Not Really Into Social Media
Once news broke that Briana would be a part of the Beauty & The Beast cast, lots of people flocked to the internet to learn more about her. Unfortunately, they weren't able to find much. She doesn't appear to have any active social media accounts. This is something that could possibly change in the future.
5. Beauty & The Beast Is Her First TV Role
I wasn't exaggerating when I said that Briana is pretty new to the industry. Beauty & The Beast will be her first-ever TV appearance. Prior to this, all of her roles have been short films with the exception of the 2020 movie Augustus. The experience of Beauty & The Beast will definitely be one she'll always remember.
6. She's A Formally Trained Actress
Briana has put in a lot of work to get where she is today. She began her acting studies at Carnegie Mellon University in Pittsburgh before transferring to the University of North Carolina School of the Arts. During her interview with the school she said, "I just want people to realize what a special place UNCSA is. Coming from another institution, I can truly see how unique this school is. The school can fly under some prospective students' radar because of its location, but as a Drama student, the Drama school is going through a lot of good change and I'd love to share how exciting it is to get to be a part of it all."
7. Her Age Is Unknown
Although we know that her character in Beauty & The Beast is supposed to be 19 years old, we don't know how old Briana actually is. Based on her school history, however, there's a good chance that she is somewhere in her early 20s. After all, it isn't uncommon for older people to play teenagers in movies and shows.
8. She Hasn't Done Many Interviews
One of the reasons there isn't a lot of information about Briana online is because she hasn't done a lot of interviews. In fact, outside of her interview with UNCSA, it doesn't appear that she's done any. This will likely change as Beauty & The Beast gets closer to its release date.
9. She's Done Some Production Work
It's very clear that acting has been Briana's main focus, but it isn't the only way she's contributed to the entertainment industry. According to her IMDB page, she was a production assistant in 2017 for a short film called Writer's Block. It'll be interesting to see if she decides to do more behind-the-scenes work in the future.
10. She Has Some Upcoming Projects In The Works
Beauty & The Beast isn't the only big opportunity Briana has coming up. She will also be in an upcoming film called The Tender Bar which stars Ben Affleck and is directed by George Clooney. Being able to work with such big names so early in her career is definitely a good look.