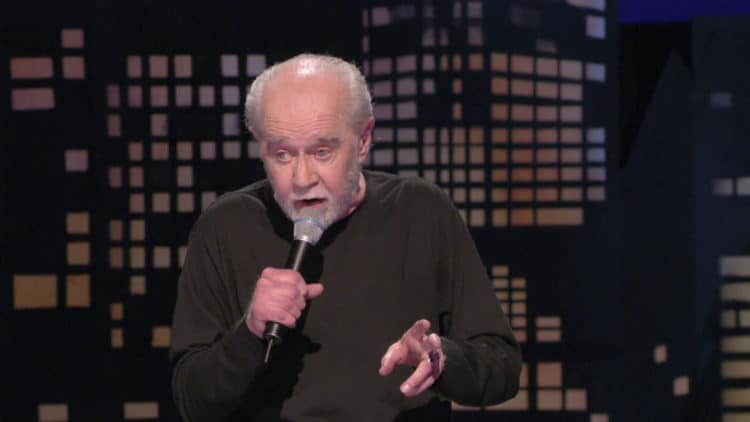 Similar to the Rock and Rock Hall of Fame, Netflix has started its own Hall of Fame for comedians that are unfortunately no longer with us but have left an incredible impact on the world of comedy worthy of such an honor. The Netflix comedy hall of fame, simply called "The Hall", was originally announced in 2019, and was held at the Netflix Is A Joke comedy festival that overall saw the likes of Pete Davidson, Ellen Degeneres, Bill Burr, Amy Poehler and Tina Fey, Ben Schwartz, Chris Rock, Damon and Marlon Wayans, Justin Willman, Melisa Villasenor, and many more performing stand-up comedy routines. Several comedians set to perform at the festival were front and center for The Hall when Netflix honored four late comedians, with each one giving a true introduction and personal tribute to an individual comedian set to be honored at the event. Below, we've gone into detail on every comedian that was honored for The Hall at the Netflix Is A Joke Festival, the fellow comedians that had the honor of inducting them into The Hall, and more details surrounding the event including its future.
Netflix Is A Joke
Not only was Netflix Is A Joke the name of the festival that The Hall took place at, but its also Netflix's overall name that they have associated with their comedy Twitter, their comedy events and festivals, as well as their XM radio station that cycles through several comedian's materials throughout the day.
The Hall: Honoring the Greats of Stand-Up on Netflix
A total of four late comedians were inducted into The Hall that have been long considered to have changed stand-up comedy with their beyond original, extreme, and generally vulgar attitudes and comedy styles but most importantly brought people unforgettable times together. The event officially called "The Hall: Honoring the Greats of Stand-Up" and available to stream only on Netflix, not only included John Mulaney, Dave Chappelle, Jon Stewart, and Chelsea Handler as they inducted their heroes but also had an introduction from Pete Davidson and an "In Memorium" feature hosted by Jeff Ross. The event was not only hosted by Pete Davidson but Beastie Boys DJ Mix Master Mike was present for the whole ceremony and did the intro and outro music that accompanied each person that left or entered the stage. Most interestingly about DJ Mix Master Mike's presence at The Hall was the final outro that stated, "Year One", which indicated that not only would new comedians be added to The Hall each year, but Netflix will also host the induction ceremony, like at the annual Netflix Is A Joke Festival, and make it available for streaming post-event.
Jon Stewart Inducted George Carlin Into The Hall
Jon Stewart, one of America's favorite last night talk show hosts, helped induct one of the older greats of comedy, George Carline whose comedy only grew darker and more cynical as time went on. George Carlin passed away in 2008 at the age of 71 and was performing up until a week before his unexpected death.
John Mulaney Inducted Robin Williams Into The Hall
John Mulaney had the honor of inducting Robin Williams into The Hall and didn't hold back on the conversation of depression and what has been associated as "wrong" with some comedians. John Mulaney himself recently had a child not long after leaving rehab for cocaine problems, something Mulaney has always been quite vocal about. While drugs were never an issue associated with Robin Williams, the great comedian had taken his own life in August 2014. While most stand-up comedians make the majority of their careers from doing exactly that, most of them lead into acting and Robin Williams was no different with some absolutely monumental roles that coincided with the character he maintained on stage.
Dave Chappelle Inducted Richard Pryor Into The Hall
Dave Chappelle inducted Richard Pryor for Netflix's The Hall, someone that the comedian has taken clear inspiration from in his own years as a stand-up comedian. Richard Pryor has been, numerously over the years, marked as the greatest comedian of all time, along with the rest of the inductees as well.
Chelsea Handler Honored Joan Rivers & Inducted Into The Hall
Chelsea Handler, notably one of the first female comedians to acquire their own show on Netflix, had the honor of inducting Joan Rivers into The Hall. Handler, much like Joan Rivers and any woman that wished to be a true comedian looked up to her for her brutal honesty and the overall way how she handled being "the first female stand-up".
Jeff Ross' In Memorium Segment at The Hall
Jeff Ross, being the roast master supreme that he is, of course, talked about all of the comedians that we had lost recently from Bob Saget, Gilbert Gottfried, and Norm Macdonald, those of which Jeff Ross knew personally and even shared a photo of the four of them with a clearly younger Ross. While of course Jeff Ross did what Jeff Ross did and roast his lost friends and fellow comedians but all in good fun with the family members of The Hall inductees laughing along the entire night.
Visit Netflix Honored Comedians at The Hall
While The Hall special on Netflix was new, welcoming, and deeply personal, it was announced before the special had aired that the physical version of The Hall would be located in its own new wing created for The Hall and included at the National Comedy Center in Jamestown, New York.
Tell us what's wrong with this post? How could we improve it? :)
Let us improve this post!