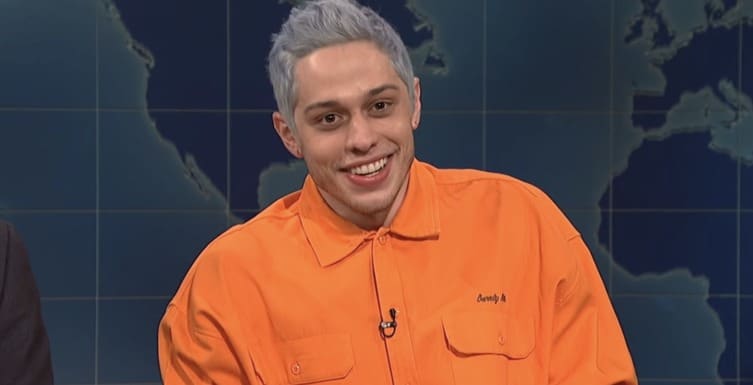 Jon Stewart and Pete Davidson are honoring the 20th anniversary of 9/11 by bringing together some of the hottest comedians for a one-time event at Madison Square Garden. "NYC Still Rising After 20 Years: A Comedy Celebration" will feature comedians including Amy Schumer, Dave Chappelle, Jimmy Fallon, John Mulaney, and many other "Saturday Night Live" alumni, along with Stewart and Davidson. The event will be held on September 12, 2021. The two men said in a joint statement to CNN, "We wanted to put on a fun celebration to honor this great city's resilience. It's nice to be able to do this with friends and people we love."
Former "Saturday Night Live" cast member Pete Davidson, who was hired by SNL at the ripe old age of 20, has a very personal connection to September 11, 2001. His father, Scott Davidson, was a firefighter who was killed that day. He was working to rescue people at the Marriott World Trade Center hotel, which collapsed along with the towers. Pete was just seven years old when his father died. He has a tattoo of his dad's badge number, 8418, on his arm to honor him.
The movie "The King of Staten Island," which was written by and stars Davidson, is semi-autobiographical. The movie character, also named Scott, has a father who was killed on 9/11 and Davidson has said in interviews that writing about Scott's grief helped him to work through his father's death. The character's depression and struggle with suicide also mirrored some of Davidson's real-life challenges. He told Variety in 2018, "I've been in and out of mental health facilities since I was 9. I tried to drown myself in the pool when I was in the fourth or fifth grade. I was trying to get my head stuck in the ladder in the deep end, so I would not be able to get up. But I'm too much of a p—y, and my head is too small."
Jon Stewart also has a personal connection to September 11th. For many years, he has been fighting for firefighters, first responders, and the Victim Compensation Fund, which gave money to the families of those who died or were injured that day. Two years ago, he went viral after he laid into a House Judiciary subcommittee, shouting at the lawmakers, and even fighting back tears while he spoke. At one point, he blasted them, saying, "What an incredible metaphor this room is for the entire process that getting healthcare and benefits for 9/11 first responders has come to. Behind me, a filled room of 9/11 first responders—and in front of me, a nearly empty Congress."
He also gave a moving commentary on the first episode of "The Daily Show," where he talked about being able to see the towers and the destruction from his apartment. It's obvious the attack affected him deeply and he has gotten emotional discussing the tragedy on episodes of his show. Jon Stewart left The Daily Show in 2015, and Trevor Noah is now hosting (Jon Stewart actually said he thinks the Daily Show is better with Noah.) He's gearing up for his own show this fall – The Problem With Jon Stewart, which will be an hour-long current affairs show that will explore one topic in-depth each episode. Knowing Jon Stewart's past work, and having seen the somewhat raunchy teaser that was tweeted out to promote the show, we're guessing it's going to be both hilarious and not necessarily kid-friendly.
Considering the lockdown restrictions that are slowly being lifted, this is going to be the first time some of the comedians at this event will have performed in over a year, so it's bound to be an exciting night for them and for the audience. Several of them have had personal news over the past year – Amy Schumer had a baby in 2019 and the trials and tribulations of parenthood are always good comedy material. John Mulaney was in the news for entering rehab after struggling during the pandemic. We'll have to see whether he mentions that in his set, but he has joked about his addiction before so it's not out of the question.
There will be some COVID protocols in place for the event. Those attending will need to provide proof that they have been vaccinated, and they need to have an ID that matches the name on their vaccine document. Cell phones, cameras, and recording devices will be banned. The devices will be taken before the show and will be returned to guests after it's over. Tickets will go on early sale via Live Nation and MSG on Wednesday, August 11 at 12 p.m. Eastern Time until Thursday, August 12 at 10 p.m. Easter. General tickets will go on sale starting Friday, August 13 at 12 p.m. Eastern. Both early and general tickets will be sold on Ticketmaster.
Tell us what's wrong with this post? How could we improve it? :)
Let us improve this post!