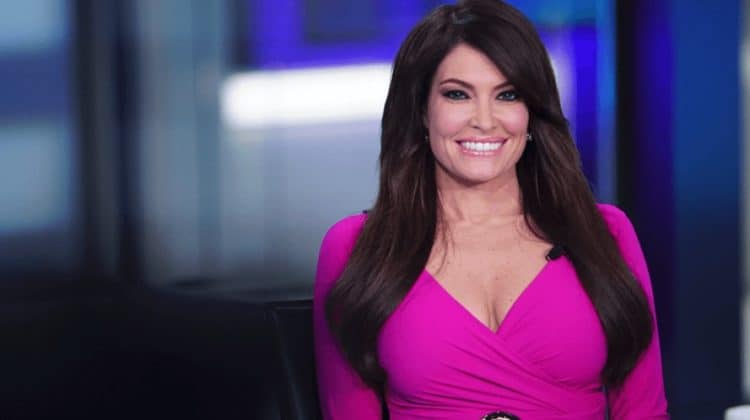 You might know something about Kimberly Guilfoyle if you watch the news networks on a regular basis, or you might not. Chances are you might have seen her a time or two if you watch the right shows and have taken note of her presence. She's been a very big supporter of Donald Trump and the Trump family for years now, even before Donald took office. In fact she's been one of the most public supporters he has and seems to have been ready and willing to support the campaign at the drop of a hat so long as it didn't impede her own career at the same time. Whether this makes her a person that you agree with or not however doesn't really matter since like so many others she's picked her party to back and her candidate and she's not bound to give them up anytime soon. She's made a career out of speaking her mind and letting others know what she thinks, so it's fair to say that she's not bothered or put off by anyone's criticisms.
Here are a few things you might not have known about Kimberly.
10. She was a model at one point in her life.
She did do her time in front of the camera and perhaps even walked a runway or two in her life. She's certainly got the kind of looks that you might imagine would be desired in front of a camera. Plus, even at the age of 49 she's quite an attractive woman and has the kind of confidence that's not easily backed down.
9. Kimberly was a Deputy District attorney in Los Angeles for 4 years.
She handled a wide assortment of cases that kept her pretty busy during her time in this position and eventually she moved on to the role of Assistant District Attorney as well. She gained a good deal of attention for this as her career kind of took off after one of her cases that went international.
8. Eventually she went on to Court TV.
This isn't exactly where court careers go to die, but it's a kind of Limbo where some careers falter and others carry on in a kind of middle-ground manner that don't move up or down. In fact only a few people have ever really come out of the this in-between area to really gain that much recognition. Does Judge Judy ring a bell?
7. For a little while she was a part of the O'Reilly Factor.
She had a recurring segment that would air weekly called "Is It Legal?". This ran for as long as the show did until the O'Reilly Factor was cancelled in 2017. If you really need to be reminded why it was cancelled then you missed a lot of what went on in the past few years.
6. She did gain consideration for the role of press secretary for the Trump administration.
The job eventually went to Sean Spicer of course but she was given consideration for it and decided that she needed to honor her contract with Fox, who she had already signed a long-term contract with.
5. There are rumors that her deal with Fox was rescinded over sexual harassment charges.
Eventually it came out the supposed charges against her were greatly exaggerated and that someone was simply out to get her. She was released from Fox, she didn't part amicably, but the manner in which these separations are taken usually attempts to make it sound as though both parties agreed that a separation was the best idea.
4. She was married to the mayor of San Francisco for a while.
Their marriage lasted from about 2001 to 2006 and ended mostly because they spent too much time apart. Kimberly cited that having a bi-coastal marriage was just too difficult and wasn't sustainable. Call me crazy, but when you get married it usually means that a compromise needs to be made by one or both individuals to actually make the marriage work.
3. In 2018 it was announced that she'd been seen with Donald Trump Jr. in a very close and personal way.
Donald Trump Jr. was apparently still getting over his divorce from ex Vanessa Trump when he and Kimberly were seen getting kind of comfortable with one another. If you enjoy the gossip then this might have seemed like news, otherwise feel free to shake your head and roll your eyes.
2. She's been called a 'cheerleader' for the Trump campaign.
There's no denying that she's been pro-Trump for a long time and she's even done what she can to help the campaign along. Being called a 'cheerleader' isn't exactly an insult, but perhaps someone could have found a better description.
1. If you couldn't tell already she's a staunch Republican.
She decided quite some time ago which side she was going to stand with and to her credit she's been with the party for a while now.
She sticks by her guns so to speak, you can admire that much about her.