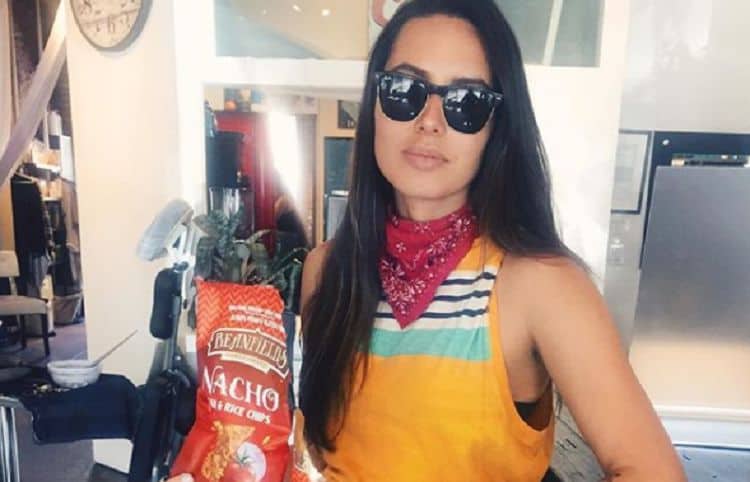 Dating a comedian can be a mixed bag, and this is something Khalyla Kuhn is aware of firsthand. Her partner is the renowned comedian Bobby Lee, who rose to fame as a cast member on Mad TV. While many people are familiar with Khalyla through her relationship with Bobby, she has much more to offer than just her relationship status. Khalyla is talented, hardworking, and funny and she has been given the opportunity to showcase these qualities through the couple's podcast, TigerBelly. As the show continues to gain popularity, Khalyla's fame is also on the rise. Read on for 10 things you didn't know about Khalyla Kuhn.
1. She Is From The Philippines
Khalyla was born and raised in the Philippines and she is immensely proud of her home country. She and Bobby return to visit as often as their schedules allow. It is uncertain exactly when she relocated to the United States, but we know that she now resides in California with Bobby Lee.
2. She Was A Competitive Swimmer
Khalyla had always been drawn to the water, and she began swimming at a very young age. By the time she was six, she had launched a competitive swimming career that resulted in her joining the Philippines' national swimming team. She stopped swimming competitively in her early 20s, yet she continues to swim for pleasure.
3. She Was Accused Of Being With Bobby Because Of His Money
During an episode of TigerBelly in 2016, Khalyla turned a lot of heads when she made a comment that insinuated that she was only with Bobby Lee for his money. Although she tried to play it off as a joke, it was very evident that her remarks left everyone in the room feeling a bit awkward. In 2018, she tweeted about the comment and made it clear that she was doing quite well financially before she met Bobby Lee.
4. She Loves Dogs
For all of the people out there who were reserving their judgement about Khalyla as to whether she's a dog or cat person, the evidence (her Instagram posts) show that she is definitely a dog person. However, this doesn't mean that she doesn't have love for cats as well.
5. She Is A Fairly Private Person
Even though she is dating a celebrity and, in some ways, is one herself, Khalyla doesn't appear to be the kind of person who enjoys exposing her entire life to the public. She is active on social media, but prefers to keep the more intimate details of her private life off of the internet. With the speed at which celebrity gossip spreads, it's easy to understand why she prefers to stay low key.
6. She Enjoys Staying Active
As a competitive athlete since childhood, it's no surprise that Khalyla still enjoys activities that keep her active. She is an avid admirer of nature, often spending time outdoors and appreciating its beauty. In addition to swimming, she also enjoys going on hikes, boating, and exploring.
7. She Is A UFC Fan
Over the last few years, Mixed Martial Arts (MMA) has become increasingly popular. Gone are the days when MMA was an underground sport unknown to most people. Khalyla is a big fan of MMA and the Ultimate Fighting Championship (UFC). In 2019, she even took the time to rank the hottest fighters in the sport.
8. She Met Bobby On Tinder
Most people see Tinder as an app for those seeking hookups rather than longterm relationships. However, it is entirely possible for a mutual right swipe to lead to a happily ever after. According to Distractify, Khalyla and Bobby matched in 2013 and went on to find love on the platform.
9. Some Believe She And Bobby Are Married
There have never been any reports of Khalyla and Bobby actually getting married, but many people do believe that they are married. In the clip where Khalyla suggested that she was with Bobby for his money, she also mentioned that they would be divorced if he wasn't rich. This further fueled speculation that the two are in fact legally married.
10. She Is A Big Believer In Respecting The Environment
Khalyla spent her competitive swimming career in pools, but she's a passionate fan of the ocean. She loves to swim in the ocean and believes that people should be mindful of the way they treat it and the environment as a whole. She encourages people to be respectful any time they enter the ocean, respecting the fact that countless species call the water home and humans are simply guests.
Tell us what's wrong with this post? How could we improve it? :)
Let us improve this post!