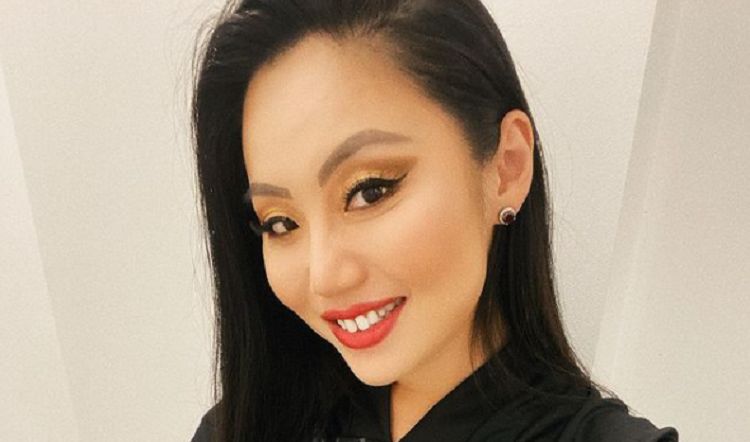 When it comes to playing the cello, Tina Guo is truly the real deal. She has been playing the instrument for most of her life, and it's clear that she's a natural. Her musical talents have earned her the respect and admiration of people all over the world, and she's gotten the chance to be a part of some very cool projects. Most notably, she has provided music for a wide range of projects within the entertainment industry including Wonder Woman 1984 and the TV series His Dark Materials. In some people's eyes, the cello may not be seen as a "cool" instrument, but Tina is proof that it's a lot cooler than it gets credit for. Keep reading to learn 10 things you didn't know about Tina Guo.
1. She Comes From A Musical Family
Tina certainly isn't the first person in her family to be incredibly talented when it comes to music. Her father, Lu-Yan Guo,, is a concert cellist and her mother, Fei-Fei Soong, is a concert violinist. Her parents now serve as the artistic directors for the California International Music and Art Festival which takes place every year in the San Diego area.
2. She Was Nominated For A Grammy
In the music industry, winning a Grammy Award is one of the highest honors a person can achieve. While Tina can't say that she's taken one of the awards home just yet, she did receive a nomination in 2016 for Best New Age Album. With her level of talent, it seems like it's only a matter of time before she can add Grammy Award winner to her resume.
3. She Has A Podcast
These days, having a strong online presence is important for a wide number of reasons and this is something that Tina understands. She has worked hard to build a platform for herself online, and that includes hosting a podcast called 5 Questions with Tina.
4. She Was Born In China
Tina has lived in the United States for most of her life, but she was actually born in China. She and her family relocated to the US when she was about five years old and they settled in California. She eventually began taking violin lessons and her parents had her on a very strict schedule that included practicing for several hours a day.
5. She Loves Food
There are some people in the world who eat food simply because they need it to stay alive, but that isn't Tina's style. For her, food is an experience that should be enjoyed. Tina likes a wide variety of foods and she loves trying new things. She even has two highlight sections on her Instagram profile dedicated to pictures and videos of the foods she eats.
6. She Has A YouTube Channel
I wasn't joking when I said that Tina has put in a good amount of work to build an online presence. In addition to being active on Instagram and Twitter, she also has a YouTube channel. 390,000 subscribers. Most of her content is centered aorund her music, but she does have a couple of vlogs.
7. She Is An Author
Music may be Tina's primary method of self-expression, but it's certainly not the only one she enjoys. She is also a talented writer who has already published a collection or prose and poetry titled Event Horizons of Yin and Yang. Tina also wrote (and directed) a short film project called Tina Guo: Forbidden City.
8. She Loves Fashion
Not only does Tina sound great every time she steps on stage to perform, but she makes it a point to look good as well. She has a great eye for fashion and she knows exactly how to dress for any occasion. On top of that, she has enough style to pull of just about any look.
9. She Was Married
Throughout her career, Tina has been pretty private when it comes to her personal life. However, we do know that she was married to Ray Armando Morabito from 2013 to 2018. Morabito also works in the music industry as a songwriter and producer. As far as we can tell, the couple did not have any children together.
10. She Likes To Do Pottery
To say that Tina is a woman of many talents might just be an understatement. When it comes to the arts, she's very good at several things and she isn't afraid to share that with the world. In her free time, Tina loves to go to the pottery studio and create beautiful pieces with her hands. Sometimes, she shares her work on social media.Tina Guo