02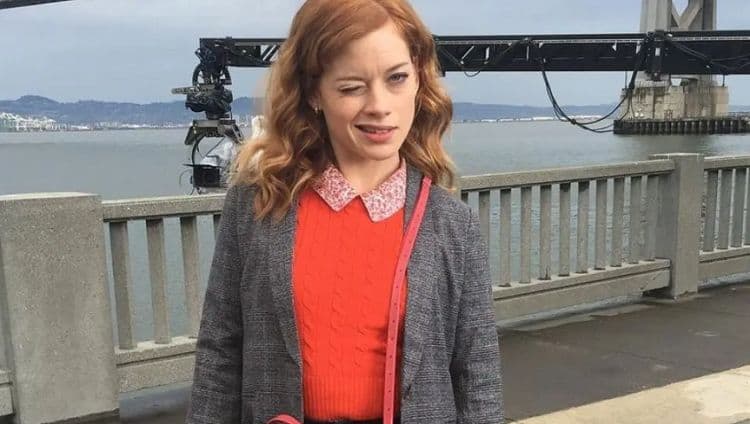 When you have a successful career in the entertainment industry, it can be hard to keep your personal life out of the spotlight. The ever increasing popularity of social media has also made it even more difficult for celebrities to enjoy any privacy. If you're not careful, even the most minuscule details of your life can quickly become fodder for gossip blogs and tabloids. With those things in mind, it's very impressive that Jane Levy managed to hide an entire marriage — and subsequent divorce — from the public for years. Even some of her biggest fans may not have known about the short lived relationship. However, additional details have recently come to the light. Keep reading to learn about Jane Levy's secret marriage.
The Details Of Jane's Marriage
In March of 2011, Jane married a Portuguese actor name Jaime Freitas. She was only 21-years-old at the time. Unfortunately, there is no information on how the couple met. We also weren't able to find out how long they were together before getting married. Based on the fact that Jane has done her best to keep this relationship off the radar, there's a good chance we'll never know all the details. Although the couple was obviously hoping the relationship would last forever, they decided to part ways after just 7 months of marriage.
An article from TMZ reported that the two separated on good terms and the cause for the divorce was irreconcilable differences. Although they decided to split very early on into the marriage, it took about two years for Levy to actually file for the divorce. News of the divorce was published in a few new outlets at the time, but it didn't make much of a buzz. Jane never made any kind of public statement regarding the reason for the divorce. Over time, people ultimately forgot the relationship ever happened.
It's unclear whether the goal was to purposely keep the relationship as hidden as possible, or if things just so happened to pan out that way. At the time, Jane's career was just taking off so in general there was far less public interest in what she had going on in her personal life.
Who Is Jaime Freitas?
Naturally, a lot of people are curious about the man Jane was married to. Sadly, there doesn't seem to be a lot of information floating around about him. According to his IMDB page he has been acting professionally since 2003 and he currently has more than two dozen on screen credits. His most recent role was in a Portugese TV show called Conta-me Como Foi. The fact that his most recent projects are based in Portugal suggests that he no longer lives in the United States. In addition to acting, Jaime is also a writer, director, and producer.
We weren't able to locate any confirmed social media accounts for him. By the looks of things, Jaime likes to stay under the radar. Fortunately for Jane, he isn't the type to use their previous relationship as a way to to try to get attention.
Who Is Jane Levy Dating Now?
The timeline of Jane's dating history is interesting because she and her current boyfriend. Thomas McDonell have been together since 2011. If you remember, that's the same year she and Jaime got married. Thomas is also an actor and he has had a pretty successful career. Most people will remember him best from his roles in shows like Suburgatory and The 100. In fact, the two actually met on the set of Suburgatory. Thomas told Interview Magazine, "I wanted to [work on Suburgatory] because I didn't know anything about that kind of work and because Jane Levy [who plays the protagonist, Tessa] is cool." When Thomas isn't acting, he is still keeping the creative juices flowing through his work as a visual artist.
Even after being together for the last decade, Thomas and Jane appear to still be going strong. During an interview with Inquirer.net Jane said, "I got married (actor James Freitas) when I was so young, and it lasted six months. I have been with my current boyfriend (actor Tho­mas McDonell) for nine years. So, my current relationship feels a lot more like a marriage than with the man I married when I was 20."
Thomas and Jane haven't officially discussed any plans to get married, but it wouldn't be surprising if they did decide to tie the knot. For now though, they seem to just be enjoying each other's company and the success they've been having in their careers.