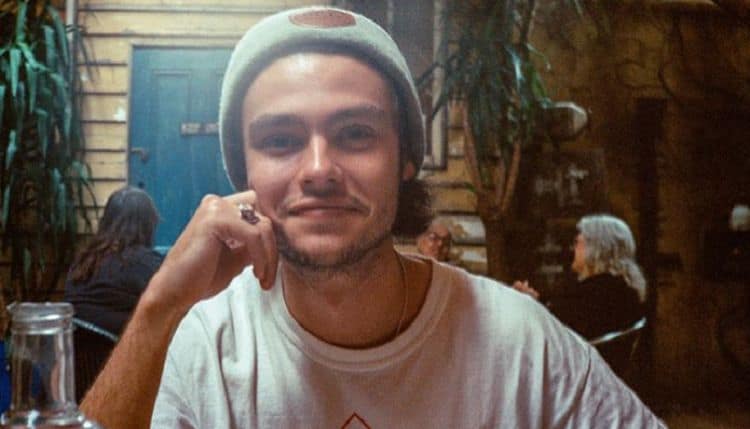 Most people would agree that Felix Mallard is living the dream. Still in his early 20s, he already has a successful career that has allowed him to travel and have lots of other cool experiences. The talented actor is best-known for his role in the Australian TV series Neighbours, as well as the Netflix series Locke and Key. Recently, it was announced that he has also been cast in the upcoming second season of Zoey's Extraordinary Playlist. As the opportunities continue to pour in for Felix, he remains grateful for the journey, and his fans remain excited to follow him on it. Continue reading for 10 things you didn't know about Felix Mallard.
1. He's Worked Hard To Develop An American Accent
If you've seen some of Felix's work in the United States, you may not have even realized that he is Australian. That's because he has worked very hard to learn an American accent, and it has become his default for acting opportunities. In fact, he was slightly caught off guard when he was asked to act with his regular accent while filming Happy Together.
2. He Likes To Surf
As someone who grew up in Australia, Felix is no stranger to having easy access to the beach. He loves spending time by the water and enjoys going surfing when he gets some free time. Los Angeles and Australia probably don't have a ton of things in common, but beautiful beaches is one thing they definitely share.
3. He Is Close With His Family
The entertainment industry may look flashy and glamorous, but underneath all of that it can be a very dark place. With that being said, it's extremely important for actors to surround themselves with people who genuinely have their best interest at heart. Felix has been blessed to have a close relationship with his family who also doubles as his support system.
4. He's A Model
These days, when someone says they're a model a little bit of extra clarification is needed. After all, many of the people who claim to be models have only ever modeled on social media, Felix, however, is the real deal. He is signed to a professional modeling agency and has done several photoshoots.
5. Harry Styles Called Him Directly When He Was Cast In Happy Together
Being cast in the TV series Happy Together was an awesome moment for Felix for multiple reasons. Not only was he excited about getting the part, but he was excited that Harry Styles called him personally to offer hi the job. Felix says, "I was expecting a call from Ben, our executive producer, and all of the sudden the phone rings. An unknown number calls, so I put on a hat and get ready to talk. I answer, and it goes, 'Hi, this is Harry. We really like your stuff and we hope you come on board."
6. He's A Fencer
On top of acting, sports have also played a major role in Felix's life. Felix has been a fencer for many years after starting the sport when he was a child. He competed in the Australian Fencing Federation in 2012 and 2013. Due to his busy schedule these days, he probably doesn't get much time do fence.
7. He Loves To Draw
Felix is truly a creative person and his self expression doesn't start or end with acting. He is also a big fan of visual arts and he loves to draw. Felix is definitely a talented artist, but unfortunately it doesn't look like he has done any drawing in quite some time.
8. He's In A Band
Felix is a man of many talents, and even that doesn't paint an accurate picture of how many things he's good at. In addition to acting, drawing, and fencing, Felix is also a musician who is in a band called Enemies Alike. He told The Knockturnal, " I sing more so because songs need lyrics. But I've been playing guitar for twelve years and with that came bass guitar and then piano."
9. He's Attended Black Lives Matter Protests
Felix isn't shy about using his platform to stand up for the things he believes in, and one of those things is that racism and police brutality need to end. Not only has he posted about the movement on social media, but he also attended Black Lives Matter protests.
10. He Has A YouTube Channel
Most wouldn't consider Felix to be a YouTuber, but he does have a channel that he started back in 2013. Unfortunately, he hasn't posted any new content in about a year. It's kind of surprising that the channel only has 844 subscribers, but that's likely because Felix doesn't have the link in his Instagram bio.
Tell us what's wrong with this post? How could we improve it? :)
Let us improve this post!