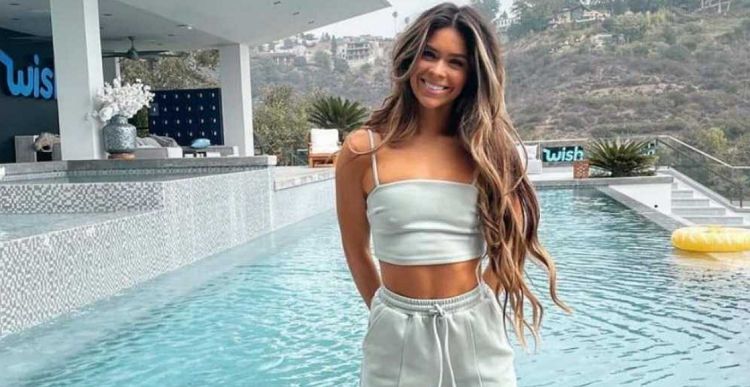 Members of the Mormon church are known for being very conservative. So, you can only imagine how shocked people were when a well-known TikToker named Taylor Frankie Paul revealed that she and her soon-to-be ex-husband were involved in "soft swinging" with other couples. The announcement got Taylor lots of attention which also brought a good amount of criticism. On top of that, the end of her marriage has also been a hot topic on the internet. However, despite all of the things that people have to stay about her Taylor is moving forward and doing her best to remain unbothered. Keep reading for 10 things you didn't know about Taylor Frankie Paul.
1. She Is From Utah
We weren't able to find any information on Taylor's upbringing or her life before becoming a social media influencer. However, it does appear that she was born and raised in Utah which is fairly common for people who practice Mormonism. From what we can tell, she still lives in the Salt Lake City area.
2. Her TikToks Have Gotten More Than 120 Million Likes
When people talk about influencers, the number of followers they have is usually the main topic of conversation. But while Taylor's following (which includes millions of people) is very impressive, what's even cooler is the fact that her videos on TikTok have gotten 124 million likes. That number will probably be even higher by the time you read this article.
3. She Loves to Stay Active
Keeping herself in good shape is one of Taylor's top priorities. Exercise is an important part of her daily routine and she also inspires others to work towards their fitness goals. It goes without saying that exercise has lots of great benefits for Taylor's body, but it's also good for her mind as well.
4. She Likes Fashion
Taylor loves being able to express her personality through clothing and she has a great sense of style. She doesn't shy away from getting creative and switching things up with different colors and patterns. Even though her style is mostly casual, she also cleans up nicely.
5. She Enjoys Traveling
Even though Taylor has lived in Utah her entire life (at least as far as we know) she has still gotten to experience other places. Not only has she traveled to different parts of the United States, but she has also ventured outside of the country. Some of the locations she's been to are Bora Bora and Hawaii. She will probably get the chance to travel even more in the future.
6. She Loves Interior Design
Taylor may not technically be an interior designer, but that doesn't mean she can't have respect and admiration for the craft. She loves watching spaces transform and she has a good eye for decorating. Now that she is living on her own, she will get the chance to really infuse her personal style into her space.
7. She Is Fairly Private
Since Taylor is an influencer who recently shared something really personal, some people may assume that she's the kind of person who likes to put all of her business on display. That isn't really the case, though. There is a surprisingly little amount of personal information about her on the internet and she seems to be fairly selective with what she shares.
8. She Is Serious About Her Hair
Taylor's hair is probably the first thing that lots of people notice about her and she probably really appreciates that since she puts a lot of time into her hair. She even has an entire highlight section on her Instagram profile dedicated to her hair. She also likes to share tips with others.
9. She Likes to Stay Positive
Recently, Taylor has been on the receiving end of lots of negative comments. As a result, no one would blame her if she decided to become a little pessimistic. However, Taylor doesn't appear to have any interest in doing that. Taylor seems to be the kind of person who does her best to maintain a positive attitude no matter what is going on. While it's true that having this mindset isn't always easy, it has probably helped her get through some very difficult times.
10. She's Only 27 Years Old
Taylor's age seems to be somewhat of a hot topic among her followers because many of them believe that she appears to be in her mid-30s. However, that isn't true and Taylor is much younger than many people think. She was born in May of 1994 which means she just turned 27 a few months ago.
Tell us what's wrong with this post? How could we improve it? :)
Let us improve this post!