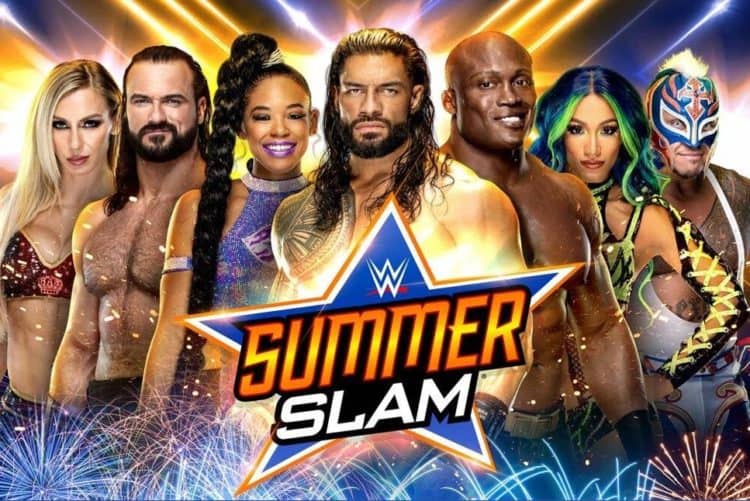 The biggest party of the summer took place this weekend in Las Vegas, which was main evented by Roman Reigns and John Cena. Despite it being the second biggest show of the year, Summerslam 2021 was an odd event with plenty of disappointing moments and lackluster creative. But, it did have its good points, so let's talk about them.
Here is our review of Summerslam 2021.
RK-Bro (Randy Orton and Riddle) defeated AJ Styles and Omos (c) – Tag Team Match for the Raw Tag Team Championships (7:05)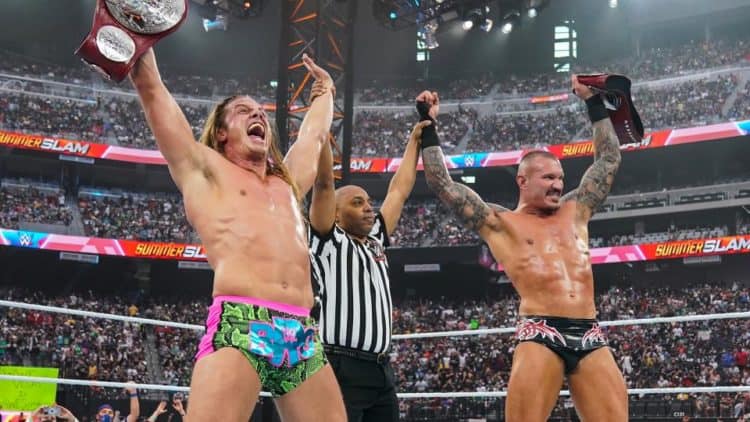 RK Bro successfully captured their first Tag Team Championships as a team in the opening match of Summerslam 2021. While the match wasn't groundbreaking, it was still a very good opener, with Orton hitting an RKO to win the match.
Alexa Bliss defeated Eva Marie (with Doudrop) – Singles Match (3:50)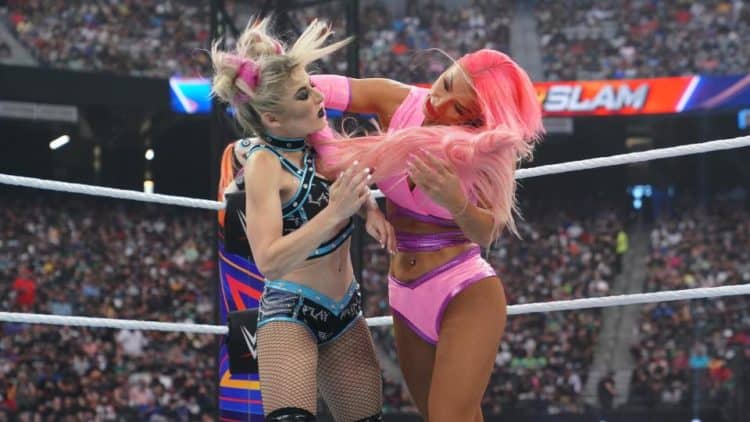 As harsh as it might sound, Eva Marie shouldn't be wrestling, she simply just isn't good at it. This short four-minute match never really went anywhere, with the only memorable spot being when Eva Marie slapped Bliss with Lilly, which caused Bliss to go into a range and hit a snap DDT for the win. The highlight of the match was when Doudrop announced that Eva Marie was the loser and walked away wearing Marie's robe, seemingly ending that short-lived partnership.
Damian Priest defeated Sheamus (c) – Singles Match for the United States Championship (13:50)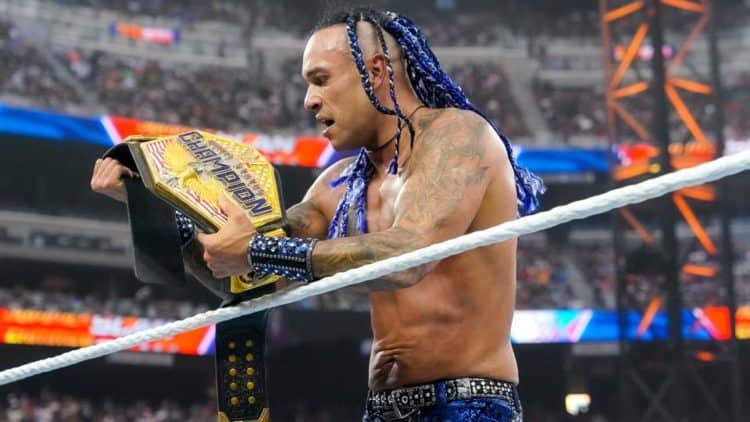 Damien Priest continued his singles undefeated streak by winning his first championship on the main roster by defeating Sheamus. Both Superstars have very physical styles which worked together well in the match. Priest managed to remove Sheamus' protective face mask which led to Priest focusing on Sheamus' face throughout the rest of the match to weaken him before finally winning the match.
The Usos (Jey Uso and Jimmy Uso) (c) defeated Rey Mysterio and Dominik Mysterio – Tag Team Match for the Smackdown Tag Team Championships (10:50)
The Usos continue to dominate the Smackdown tag team division after retaining their titles at Summerslam. The match itself was very good, although it was one of the weaker matches from Dominik. Rey Mysterio took the pin after a double Superkick by Jimmy and Jey, followed by a flying body splash for the win. Overall, it really good match that was slightly better than the Raw counterpart earlier in the night.
Becky Lynch defeated Bianca Belair (c) – Singles Match for the Smackdown Women's Championship (0:27)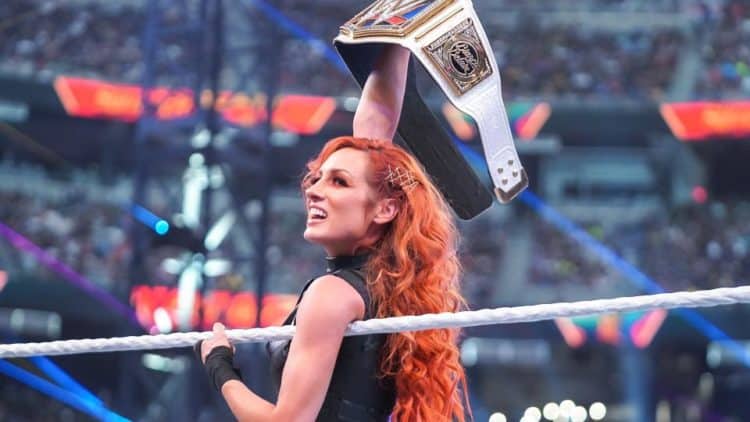 The match was originally meant to be Belair Vs Sasha Banks, but this was changed at the last minute but no reason was given by WWE and none of the current rumors have been confirmed. Carmella was then slated to take Banks' spot, before a surprise return from Becky Lynch who has been out of action for over a year due to being pregnant. Unfortunately, what should have been the most anticipated return of the year ended in disappointment, with Lynch winning the match in 27 seconds. While there's nothing wrong with squash matches in the right circumstances, since the Royal Rumble in January the WWE has been building Belair up as a star, with her and Banks main eventing WrestleMania 37 Night 1, so for her to lose this quick just feels like the WWE discarded her because their favorite toy is back.
Drew McIntyre defeated Jinder Mahal – Singles Match (4:40)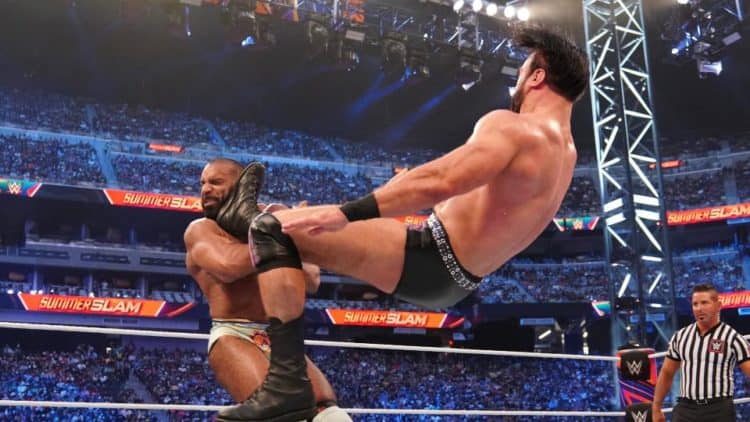 A very short match between the two former 3MB members. Mahal was defeated by McIntyre very quickly following a Claymore. After the match, Veer and Shanky came to the ring to attack McIntyre, as they were barred from ringside during the match. Not a terrible match, but considering WWE spent most of the last 18 months with Drew as a top star, I expected more from his position on the card.
Charlotte Flair defeated Nikki A.S.H. (c) and Rhea Ripley – Triple Threat Match for the Raw Women's Championship (13:05)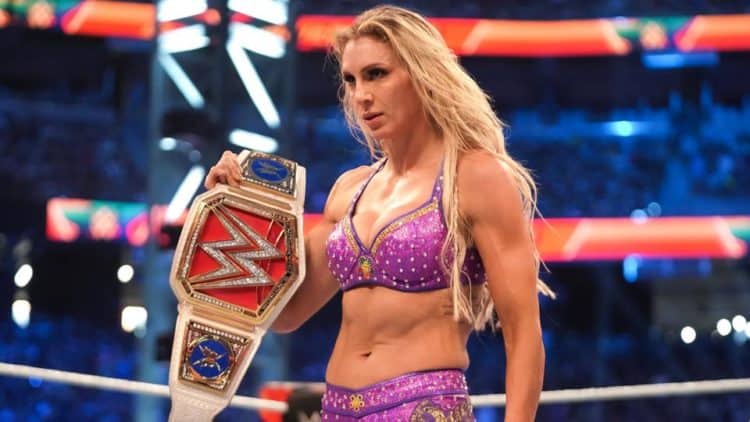 Charlotte Flair has once again won the Raw Women's Championship to the surprise of no one. The match was built around making Flair look as strong as possible, despite being the one who would benefit from the title the least. It's not her fault, it is an issue with WWE creative, but if there's one way to make viewers not care it is to stick yet another title on Charlotte. It is clear to see that their plan is to make Charlotte a more decorated champion than her father, so can we just make it happen so someone else can finally have a look in?
Edge defeated Seth Rollins – Singles Match (21:15)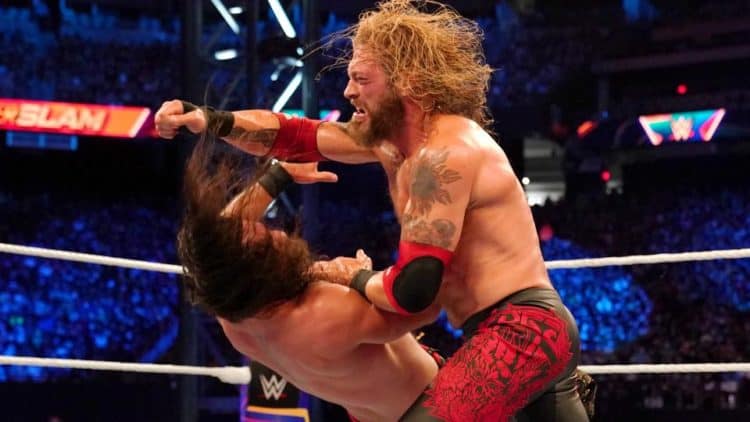 Without a doubt the match of the night. Edge gave us a nostalgia trip by coming out to his old Brood theme from 1999, with the Rated R Superstar raising from underneath the stage surrounded by fire. Both men gave it their all, with both being on top of their game. Plenty of finishing moves were on display, with both pulling out long forgotten moves, including the Pedigree by Seth Rollins which was a throwback to his days in The Authority, and Edge even performed the Glam Slam as a tribute to his wife Beth Phoenix. In the end, Edge won, a much-deserved win and a fantastic match that could be one of the best matches of the year.
Bobby Lashley (c) (with MVP) defeated Goldberg – Singles Match for the WWE Championship (7:10)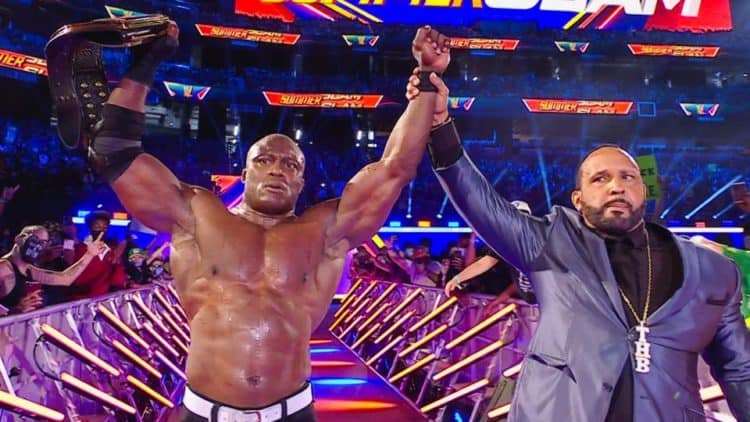 The WWE Championship match between Lashley and Goldberg is a dream match for some but ended up being a very strange match that was a bit lackluster. The match went seven minutes which is more than what we typically see from Goldberg, which was a huge plus for the match. But, the match ended in referee stoppage after the official determined that Goldberg was injured and unable to continue. Lashley then proceeded to beat Goldberg with a steel chair until his son got in the ring to protect his dad, which then saw Lashley perform the Hurt Lock on a 15-year-old child.
Roman Reigns (c) (with Paul Heyman) defeated John Cena – Singles Match for the Universal Championship (23:00)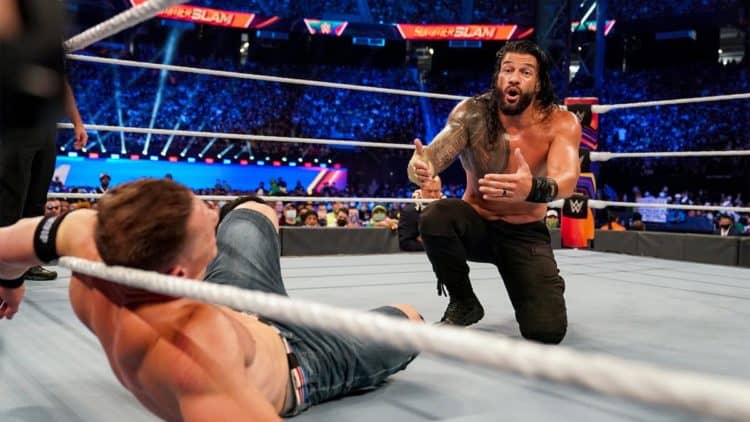 Finally, we have the main event, which saw Roman Reigns defend his Universal Championship against John Cena. Overall, it was a good match but it perhaps didn't quite live up to expectations. After a long time away from the ring, and with him aging, Cena was much slower in the ring than what we're typically used to. Following the end of the match, Brock Lesnar returned to stare down Roman Reigns, which likely means a match between the two is set to take place soon. While we've seen this match multiple times, this will be the first time that Reigns will be the heel in the match, which could lead to an interesting dynamic. Once the show went off the air Brock Lesnar destroyed Cena with an F-5.