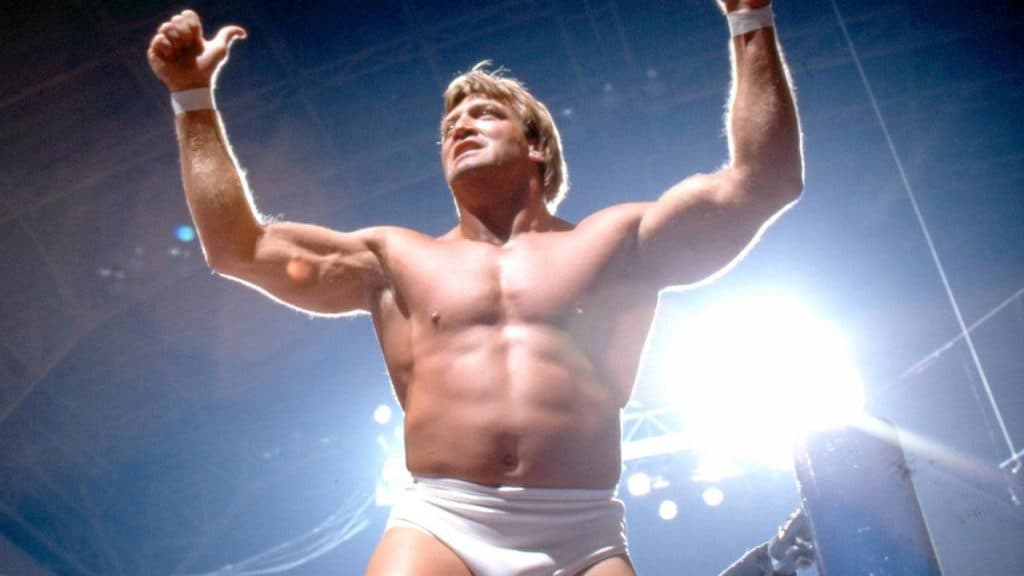 It's sad to say this, but Paul Orndorff, one of the old school wrestlers, has passed away at the age of 71. What's even sadder than that though is that out of the many wrestlers that have passed away over the years, Orndorff is one of the oldest as he managed to have a long and mostly successful life as he was one of those that wrestled for many different outfits when wrestling was still divided up territories and the WWE and WCW and all others had yet to fully emerge as the superpowers they would eventually become. A lot of wrestling fans of today might not remember Orndorff that well unless they were growing up when Paul was in his prime and still doing shows all over the country. Once he joined the WWF, which would eventually become the WWE, his star started to rise in a big way as this was, and still is, the biggest stage for professional wrestlers, and is where they can make the audience love them or bomb out in spectacular fashion. Orndorff clashed with many wrestlers during his time in the ring and was even involved in a feud with Hulk Hogan at one point.
The fact is that he was a great talent who was used to great effect at most times but didn't really have the gimmicks that a lot of other wrestlers did, either because he didn't want them or there was nothing that had worked at that point. There are still plenty of wrestlers that don't have that big of a gimmick since they come out to wrestle and to entertain without feeling the need to do much more than that. Orndorff was an impressive specimen though since unlike many of the others who were simply big and bulky and could do a great deal of damage, he was one of those who were absolutely ripped and thereby looked a little more impressive than some big guy in a leotard.
Looking back on his career one can see that Paul didn't really want much more than wrestling. He's still considered a legend at Tampa where he played college football, and he even had a chance to play for the New Orleans Saints and Kansas City Chiefs, but he couldn't pass the physical exams to get in. He did play for the World Football League in the 70s, but eventually, he made his way into wrestling and that was about it. For a good number of years, he worked his way up the ladder until he was finally looking at the main event in the WWF and feuding with some of the biggest names in the business. He ended up hanging around Rowdy Roddy Piper for a while before that alliance had to end and he went on to be one of the good guys in the company for a while. Like many wrestlers, Paul was able to play the heel and then the face for a while thanks to the versatility he brought to the business and the idea that he was one of the best wrestlers on the roster at one point. The fact that a lot of people probably don't remember him that well is largely due to the idea that he didn't dress up and he didn't do anything other than wrestle and engage in the various feuds that went on in his time.
Wrestlers come and wrestlers go in the grand scheme of the show and those that people remember will be those that they might forget when they grow older. Most of them leave a pretty big mark on the industry and some might just pop in and be forgotten by the end of a show. But Paul Orndorff definitely made a mark as quite a few fans still remember him from back in the day when he was one of the most notable faces in the business. Eventually, injuries played a part in his retirement, as a particular injury that he suffered while wrestling with Hulk Hogan put him on the shelf for a while until he was able to come back. The bad part about being on the shelf as a wrestler is that coming back can be extremely difficult since things tend to move quickly in the wrestling business. But Orndorff did return, at least for a little while.
It's said that he was diagnosed with dementia a while back, and while no one knows if this played a part in his passing, it's still saddening to hear that he's gone. Hopefully his family and friends are finding ways to mourn and grieve at this time. He wasn't always the most popular wrestler in the ring, but Paul Orndorff still knew how to put on a show. Rest in peace sir, you'll be missed.