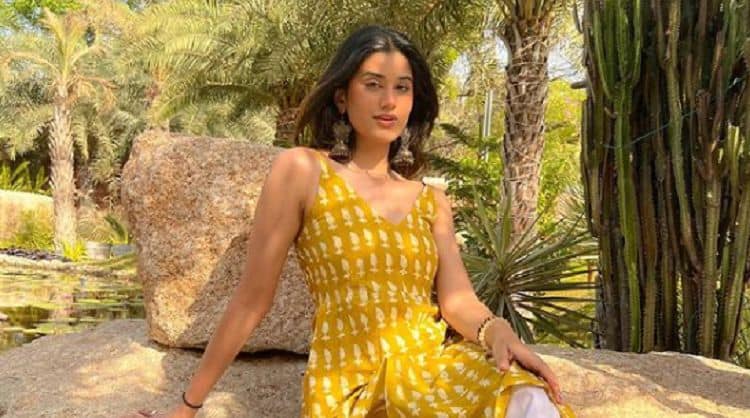 Over the last several years, we've seen lots of people become famous simply because of what they post on social media. Shweta Bhintade is one of those people. The Indian influencer has built a massive online following across multiple platforms, and the numbers haven't stopped growing yet. Thanks to her popularity online, she's also gotten some cool opportunities in real life. Shweta is known for posting a variety of content, and she has piqued the interest of people all over the world. While she may not be as widely known among people in the United States, she's a very big deal in her home country and other places. Keep reading to learn 10 things you didn't know about Shweta Bhintade.
1. She Studied Film
People often assume that people try to get big on social media because there isn't anything else they can do. That isn't always the case, though. Shweta has lots going for herself outside of social media. She went to college to study film and she graduated in 2021. It's unclear if she has plans to work in the film industry.
2. She Is A Dog Mom
All of the dog people out there will be happy to know that Shweta is a dog lover. She has an adorable fur baby named Goku who has become very popular among her followers. Although it doesn't look like he has his own Instagram profile, he makes pretty frequent appearances on hers.
3. She Is A Brand Ambassador
One of the best things about building a large following on social media is that it opens the door for a lot of other cool things. Thanks to her audience, Shweta has become an attractive partner for businesses looking to market their products. Oftentimes, influencers get products for free or they are paid to post the product as an ad. She has already gotten the chance to work with companies as a brand ambassador and she will probably get more offers in the future.
4. She Likes Her Privacy
Shweta may spend a lot of time on the internet, but that doesn't mean that she likes to spend time posting about her personal life. In fact, she has done a pretty good job of keeping many of the details of her private life away from the internet. Like lots of other influencers, she has chosen to keep her online persona separate from her everyday life.
5. She Has a YouTube Channel
Many of the people who are familiar with Shweta know her best from Instagram and TikTok. However, she also has a YouTube channel where she's able to share longer videos. Her channel currently has a little more than 21,000 subscribers and her videos have gotten over 957,000 views.
6. She Participated in Blackout Tuesday
Shweta may not be as open about her opinions as some other influencers, but she has made it a point to show where she stands on certain things. In the summer of 2020, she participated in an online protest called Blackout Tuesday. The day was meant to be a virtual show of solidarity for those who support the Black Lives Matter movement.
7. She Would Never Rock Short Hair
Lots of people are very attached to their hair and the thought of cutting it is something they can't fathom. This is something that Shweta can relate to. In a YouTube video, she shared that she would never cut her hairs short. She said that she simply doesn't think she would look good with short hair. However, there are probably lots of people out there who would beg to differ.
8. She Speaks Multiple Languages
Have you ever tried to learn another language? If so, you know exactly how challenging it can be. However, it's something that Shweta has done more than once. She speaks three languages: English, Hindi, and Marathi which is another language spoken in India.
9. She Loves Sour Candy
Apparently, there are some people out there who assume that Shweta loves chocolate. However, that isn't the case at all. In the YouTube video where she addressed people's assumptions of her, she revealed that she isn't a fan of chocolate and actually prefers sour candy. Unfortunately, she didn't mention which candies are her favorite.
10. She is Not A Morning Person
There are lots of influencers who take pride in being morning people. They even have videos of their morning routine to show how productive people can be when they wake up early. This has never been Shweta's style, though. She is much more of a night owl than a morning person.