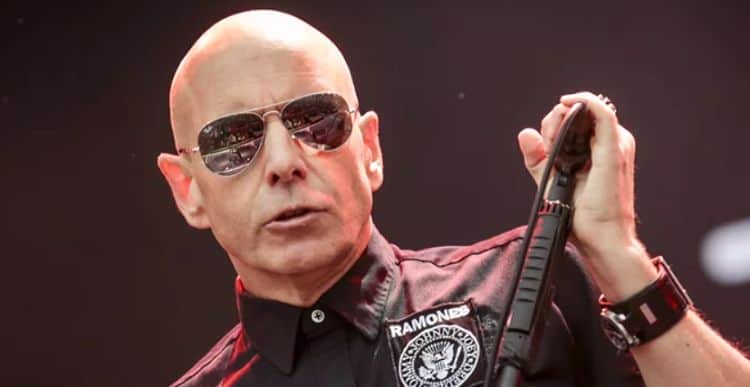 If the name Hugh Dillon doesn't ring any bells with you, it might be time to figure out who we are talking about. He is only one of the most famous, most pertinent men in Hollywood right now – and he doesn't try to be obvious about it. His life is fascinating but itself, but his career is something that will make you feel like you understand him a bit more. He's one of the most famous men in Hollywood right now, but he is keeping his profile so low that you don't even realize it. Sit back and prepare to be shocked.
1. He's the Sheriff
He's the sheriff in what might be the biggest show on television right now – Yellowstone. That's right. He is Sheriff Donnie Haskell in the hit series, and he's making a huge impact despite the fact that we only see him once or twice every few episodes. His character is always in a bad mood – but who blames him when it comes to those who are messing with the Dutton family and are shown how things are really going?
2. He's the Man Behind Mayor of Kingstown
Not only is he making regular appearances on the show, he's also the man behind the show. He co-created the hit show, and he also stars in it on occasion. He's also the executive producer, and now you know why he's so famous, so pertinent, and why we say he's super low key about all of it.
3. He is Canadian
What's so fun about the fact that he is Canadian is the fact that he was born and raised in a place called Kingston, and then he created a show called Kingstown. It's just a fun fact. He grew up there, he played hockey there, and he was a kid there.
4. He Grew Up with a Famous Athlete
Perhaps Kingston, Ontario, is not a place everyone has heard of, but it's a place that breeds some serious talent. Aside from Hugh Dillon, this is also the hometown of Doug Gilmour of the NHL. In fact, the two grew up together in the same neighborhood, and they'd even play hockey together in their own neighborhood when the water froze over in the winters.
5. He's a Musician
Honestly, it might be faster and more efficient for us to list what is not versus what it is. He's also a musician, and he does belong to a band. He is the main singer for the band Headstones. While they might not be the most famous rock band in the world, we imagine they are pretty good to have this kind of talent with them.
6. He Lived in London
For a moment, he thought he might try to go to college in London, so he moved there, enrolled in courses, and then came home. He went to Queen's College following high school, but he didn't stick around. He moved to Toronto. He also went to school at the Kingston Collegiate and Vocational Institute.
7. His Life is Inspiration for His Show
We said that he grew up in Kingston and he made a show called The Mayor of Kingstown, and it turns out it's not a coincidence. He grew up in a town much like the one he created for television, and that is a huge deal. The town in which he grew up has nine prisons, and just about everyone he knows is a prison guard except his mom – who is a teacher. Does any of this sound familiar?
8. Some of His Friends' Parents were Convicts
When you grow up in a town with nine prisons and all that going on, you might expect to meet some nefarious characters who have been released and don't have the wherewithal to go anywhere else. That means he grew up with friends whose parents are convicts, and his childhood was particularly interesting as a result.
Now there is a name you know. Sheridan co-created Yellowstone, and he's a genius. He was also Dillon's acting coach. The two have been close for a long time, and it was Sheridan who gave him his shot at being the sheriff on Yellowstone. It is all full circle.
10. He's Doing Huge Things
Here is a man who is doing huge things in the world, and he's doing it so far under the radar that people don't even know. They will know, and it will be one of those things that people look back on in a decade and say, "I remember when he was just a random actor working alongside Kelly Reilly and Kevin Costner and the rest of the Yellowstone cast," because he will be the one casting those actors for future roles in his own shows.