If you aren't familiar with the name Scott Ryan, then you most likely haven't seen Mr Inbetween. FX's hit show follows the life of professional hitman, Ray Shoesmith (Scott Ryan). However, he isn't your ordinary hitman – he's also a devoted father, friend, and boyfriend.
The show focuses on the complexities around Ray's life as he deals with anger issues, and tries to keep his profession a secret from those closest to him. Mr Inbetween is a unique TV experience that shifts through an array of genres. As Ray goes about his daily life, he meanders through mundane everyday tasks, to taking out hits on some of Australia's most dangerous criminals. Since the show premiered in 2018, it has developed a loyal cult following. As well as acting in the show, Scott Ryan created and wrote the entire series. So, here's 6 things you didn't know about Mr Inbetween's Scott Ryan.
1. Scott Ryan Has Only Ever Played One Character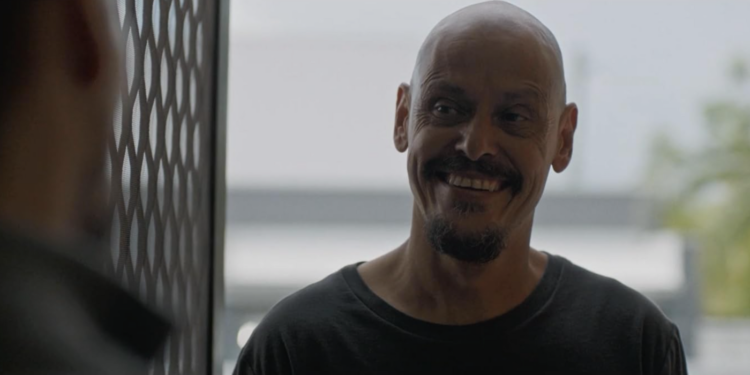 As of 2023, Scott Ryan has only two acting credits to his name on his official IMDB page. In both projects, Ryan plays the same character, Ray Shoesmith. His first appearance as Ray came in 2005 with the low budget underground mockumentary, The Magician. Thirteen years later, Ryan reprised the role in Mr Inbetween. Furthermore, there is an interesting story around how this came about.
2. Scott Ryan Created Mr Inbetween Over a Decade Before It Was Released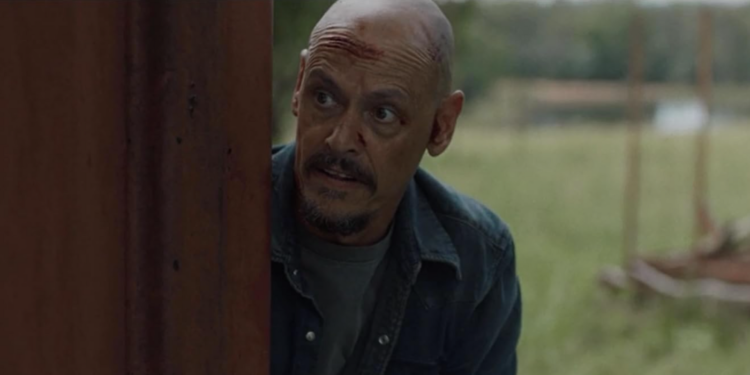 While attending film school, Scott Ryan was tasked with making a short film. However, he decided to put all of his cards on the table and shoot a feature film instead. Using his own money that he saved, Ryan gathered a small team of people together and shot The Magician. He wrote and directed the film, and starred as the lead character. After this, he edited the film himself and submitted it to the St. Kilda film festival in Australia.
The Magician was accepted into the festival and it was seen by stuntman and filmmaker, Nash Edgerton (the brother of Joel Edgerton). Nash was so impressed by the film, he came on board as a producer and re-released a full length, newer cut. From here, Ryan and Edgerton worked tirelessly on Mr Inbetween, shopping the idea around to numerous studios in Australia and Hollywood. Eventually, FX picked up the series in 2018.
3. Scott Ryan Spent Years Off The Grid Battling Anxiety and Depression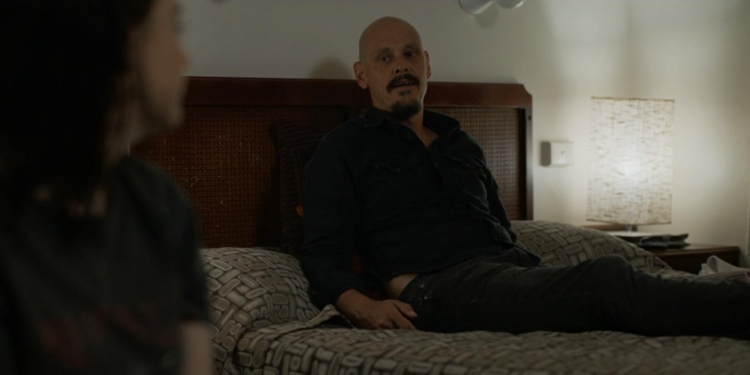 Scott Ryan is renowned for being a difficult man to get a hold of. He has openly admitted that he despises the idea of fame, not even showing up to collect the numerous awards he has won for Mr Inbetween. However, his elusive nature stems back from his younger days. In an interview with The Sydney Morning Herald, Ryan explained how he suffered with anxiety from the age of 17. He said this only worsened as he got older, and he developed a fear of leaving the house. However, this all changed when he met a an unlikely mentor. Ryan divulged:
"I was getting worse. Then I met a guy called Dr Richard Liu, a master of medicine and martial arts. He gave me these Chinese herbs to cook up in tea. They tasted like sh** but they worked for me. He also taught me how to be a decent human being, a good friend and a man of your word. For 12 years, I lived like a monk: no meat, no sugar, no sex, no alcohol. Only yoga, vegies, tai chi and meditation."
4. Scott Ryan Lost His First Role In a Hollywood Movie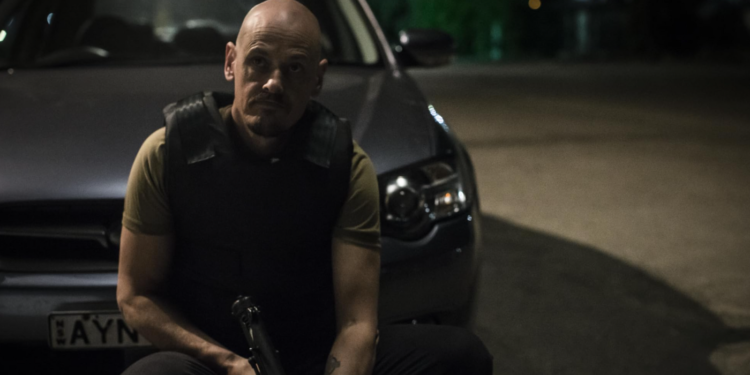 Before the success of Mr Inbetween, Scott Ryan was already in the view of some top players in Hollywood who had seen The Magician. Before long, Ryan found himself cast in Hesher, opposite Natalie Portman. Ryan was set to play the titular character, a chaotic rocker who befriends a young boy who has just lost his mother. But unfortunately, things fell through and Joseph Gordon-Levitt took over the role. After this rejection, Ryan gave up on the Hollywood dream and delivered pizzas and drove taxis in Australia. However, Nash Edgerton continued banging on doors, eventually leading to Ryan's big break.
5. Quentin Tarantino Has Read Scott Ryan's Latest Screenplay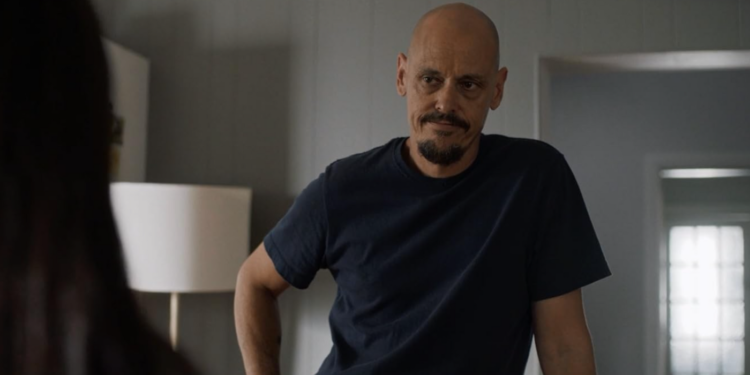 Mr Inbetween ended on a high-note after just three seasons. While fans of the show have praised its final episode, many also felt like it ended too soon. That said, Scott Ryan is proud of the show anyway, and feels like he left it at the right time. Instead of writing another series, Ryan has been working hard on his next project – a feature film.
When talking on the Radio Labyrinth Podcast, Ryan shed some light on some ideas he has been working on. One of which he describes as road trip serial killer movie, and the other a story about two alcoholics who must club together to fight zombies during the end of the world. According to The Sydney Morning Herald, Ryan's latest script has had two interesting sets of eyes glancing over it. Quentin Tarantino, and blockbuster producer, Jerry Bruckheimer are both believed to be consulting on the project.
6. Scott Ryan Found Hollywood Representation Because of Two Well Known Figures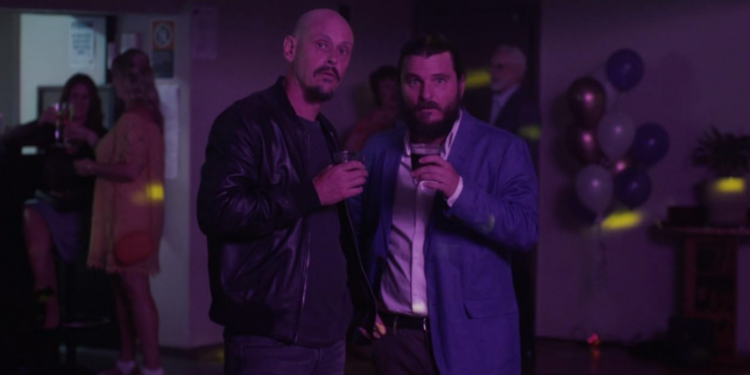 Despite the fact that Mr Inbetween ended in 2021, it is still gathering momentum by the day thanks to its residency on Disney Plus. As well as receiving critical acclaim, a variety of Hollywood stars have praised the show. Hugh Jackman released a video to his social media pages convincing people to watch the show. Additionally, Helen Mirren and her husband, Taylor Hackford, loved the show that much that they convinced renowned CAA agent, Fred Spektor, to sign Scott Ryan.