It's no news that Sarah Shahi and Adam Demos from Netflix's drama series Sex/Life are a real-life couple. The series created by Stacy Rukeyser stars the two as Billie Connelly and Brad Simon, respectively, alongside Mike Vogel's Cooper Connelly, Margaret Odette's Sasha Snow, and Cleo Anthony's Kam. While the series was canceled after Season 2 in April 2023, it wasn't the end of the road for Shahi and Demos. The American actor and her Aussie colleague continue to forge a life together away from the screen.
Sex/Life revolves around Shahi's character, a suburban mother of two caught between her married present and exciting past with ex-boyfriend, Demos' Brad Simon. Upon its cancelation, the raunchy series inspired by B. B. Easton's memoir, "44 Chapters About 4 Men", left the Sex/Life fandom seeking closure. Prominent among them is the question about Billie and Brad's future as a couple and a family. As Sex/Life Season 3 is out of the question, the only satisfying sense of finality fans would get will perhaps come from Sarah Shahi and Adam Demos' real-life romance.
Did Sarah Shahi Leave Steve Howey For Adam Demos?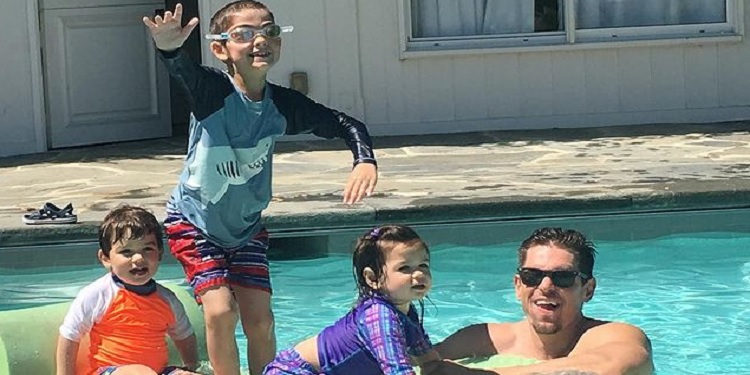 Fate brought Shahi and Demos together in 2020 when they were cast for Sex/Life. While the Australian actor was presumably single at the time, Shahi was married to American actor Steve Howey. She had been married to Howey, with whom she has three children, since 2009. Shahi and Howey filed for divorce in May 2020 after 11 years of marriage, citing irreconcilable differences. Legal documents listed their date of separation as the 14th of April 2020, roughly four months before the filming for Sex/Life Season 1 began in August 2020.
Although Shahi and Demos began dating in 2020, before her divorce from Howey was finalized in January 2021, nothing suggests Demos actively contributed to the end of Shahi's marriage. The actress has maintained that her relationship with Howey was over before she fell in love with Demos. Nonetheless, she admits that Sex/Life played a role in her divorce. The script of the Netflix show made her realize how unhappy she had been in her marriage and gave her the courage to walk away from her relationship with Howey.
Despite rumors suggesting she left Howey for Demos, the joint statement the former couple released upon their separation implies their divorce was a mutual decision. Extract from the joint statement reads: "…though our relationship is changing, we are committed to continuing our lives as a loving family." Everything considered, Shahi probably didn't leave Howey for Demos: the end of her marriage only paved the way for her to pursue a romance with Adam Demos.
Shahi and Demos Met And Fell In Love On The Set Of Sex/Life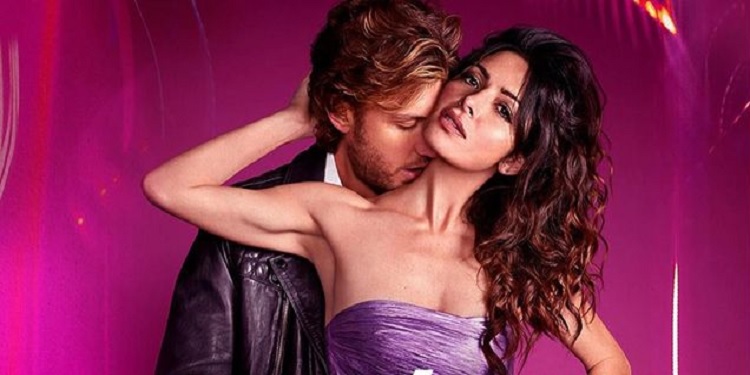 The Sex/Life lovers met for the first time on the set of the Netflix show. They bumped into each other in the makeup trailer, and Shahi was immediately attracted to the Australian actor. In an interview with Leo Edit, she recalls running into Demos' chest and thinking, "Oh, he's a tall drink of water" before introducing herself. The first impression differs for Adam Demos, who thought Shahi was a PA. Even though Shahi instantly found Demos attractive, it took a while before she fell in love with him.
Based on what she has shared, she fell in love with Demos over time as she learned more about him and saw he shares her values. Notably, Shahi was drawn to Demos' deep love and respect for his mother and women at large. It was only a matter of time before she realized he was everything she's ever wanted. For Demos, Shahi's good heart and work ethic are among the things that made him fall in love with her. He told People the actress is "exceptional in all aspects of life" while describing her as a goddess.
They Confirmed Their Relationship On Instagram In January 2021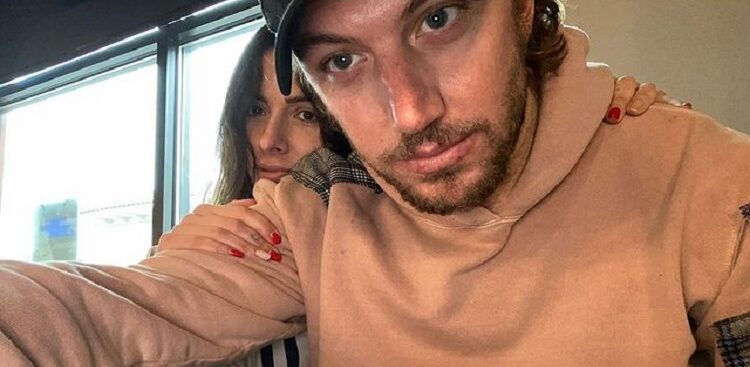 Filming for Sex/Life Season 1 began on the 31st of August 2020. Towards the end of the following month, Sarah Shahi and Adam Demos were already warming up to each other on set. The latter shared a picture of the two enjoying each other's company on Instagram, which he captioned "Billie and Brad." However, it was unclear if they had started dating. Three months later, precisely on the 1st of January 2021, Shahi and Demos subtly confirmed their relationship. They shared the same picture of themselves on their Instagram pages, snuggling up to each other as they mark New Year's Eve.
A few days later, Demos shared more loved-up pictures to celebrate Shahi's birthday. It came with a caption that professed his love for the American actress, asserting she's his everything. If there were still doubts they were lovers, Shahi cleared it all up the following month on Valentine's Day. She shared a photo of herself squeeze-hugging Demos with a caption that read, "My forever squeeze… happy Valentine's baby." During Demos' birthday in May, Shahi also took to Instagram to celebrate the Australian actor. She described him as her soulmate, expressing she had "…never loved more ferociously… and will love him for a thousand lifetimes."
Are Sarah Shahi and Adam Demos Secretly Married?
The Sex/Life couple pulled off their red carpet debut in December 2021 at the 47th Annual People's Choice Award in Santa Monica, California. They were all over each other and seemed to be genuinely in love. They have been inseparable since then, and their romance continues to wax strong, lending credence to the reports suggesting they are secretly married. Reports hinting at a marriage between the two first circulated in April 2022, after Shahi was seen on an outing with Demos, wearing a ring on her engagement finger.
Over three months later, sometime in August 2022, it was rumored that Sarah Shahi and Adam Demos secretly got married. This was after the two were spotted in Demos' hometown, Wollongong, New South Wales, Australia, with the actor wearing a ring on his wedding finger. Be that as it may, neither Shahi nor Demos has confirmed or refuted claims that they are married. Also, nothing on their social media pages suggests they are a married couple. Given that they have been quite open about their relationship, it is hard to imagine they are married and keeping it a secret.