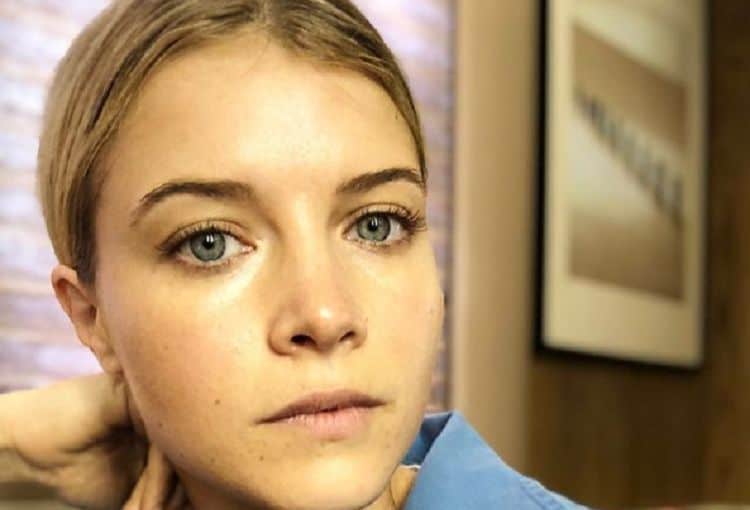 Sarah Jones started her professional acting journey nearly two decades ago. She's been on a wild ride since then, but it's been full of countless amazing moments. Sarah's versatility has allowed her to work on a variety of projects on the big and small screens. The last few years have been especially good for her, and she's hoping to keep that momentum going in the years to come. Most recently, she has been in the Apple TV+ series For All Mankind which is about to enter its third season. Unfortunately, though, it doesn't appear that she will be part of the show's new season. Continue reading to learn 10 things you didn't know about Sarah Jones.
1. She Is a Florida Native
Sarah was born and raised in Winter Springs, Florida which is located outside of Orlando. There isn't much information out there about her upbringing. We weren't able to find any details on where she lives today, although it does seem that she has moved out of Florida.
2. She Loves Fashion
Self-expression is one of the biggest aspects of being a performer. However, acting isn't the only way that Sarah likes to express herself. She also has an interest in fashion and she also has a good eye for putting outfits together. She isn't afraid to try new looks and experiment with different colors and patterns.
3. She Learns Something New With Every Role
No matter how talented a person is, working in the entertainment industry isn't easy to come by. Needless to say, Sarah is grateful every time an opportunity comes along. Not only does she appreciate the consistent work, but she also appreciated the fact that she is able to learn something new on every project she's a part of.
4. Dance Is Her First Love
These days, the world knows Sarah Jones as an actor. However, becoming a professional actor wasn't initially part of her plan. She grew up dancing and was hoping to have a career as a dancer. Unfortunately, though, she suffered an injury that forced her to stop dancing. It was then that she developed an interest in acting.
5. She Is Passionate About Human Rights
Sarah is the kind of person who isn't shy about standing up for the things she believes in. Sarah told Pibe Magazine, "I want to lend support towards the amplification of the leaders and educators that are participating in the day-to-day grind. So with that said, I hope that we aggressively call out and work to dismantle white supremacy and the dangerous practice of extreme capitalism that, in my humble opinion, is one of the many demon spawns that come from the structure of white supremacy."
6. She Was The First Person to Join the Cast of For All Mankind
When Sarah agreed to join the cast of For All Mankind, it was somewhat of a leap of faith. At the time, she was the only person who had signed on. Although she wasn't sure exactly what to expect, she knew that she wanted to work with screenwriter Ron Moore. Fortunately, it turned out to be a great experience.
7. Charlize Theron Inspired Her to Get into Acting
As mentioned earlier, Sarah didn't grow up wanting to be an actress. However, there is one actress and one performance that was instrumental in changing her mind. During her interview with Pibe Magazine, "Charlize Theron's performance in 'Monster' was what sparked an interest in acting".
8. She Is A Fairly Private Person
Over the course of her career, Sarah has chosen to remain pretty private when it comes to her personal life. Of course, there are lots of fans who would love to know more about her, but it's easy to understand why she's chosen to live a lifestyle that is a little more low-key.
9. It's Unclear if She's Had Formal Acting Training
While we know that Sarah has undergone lots of dance training over the years, we weren't able to find any information on her acting training. Although there are lots of actors who attend drama school, there are also lots of actors who find success by jumping right into the audition process.
10. She Likes Learning About History
Sarah has spent most of her life focusing on the arts, but that isn't the only thing she's interested in. While talking to Schon Magazine, Sarah said, "I really enjoy reading about history in general, and of course, being an American, I have certainly read my fair share of American eras and events that occurred in them."
Tell us what's wrong with this post? How could we improve it? :)
Let us improve this post!