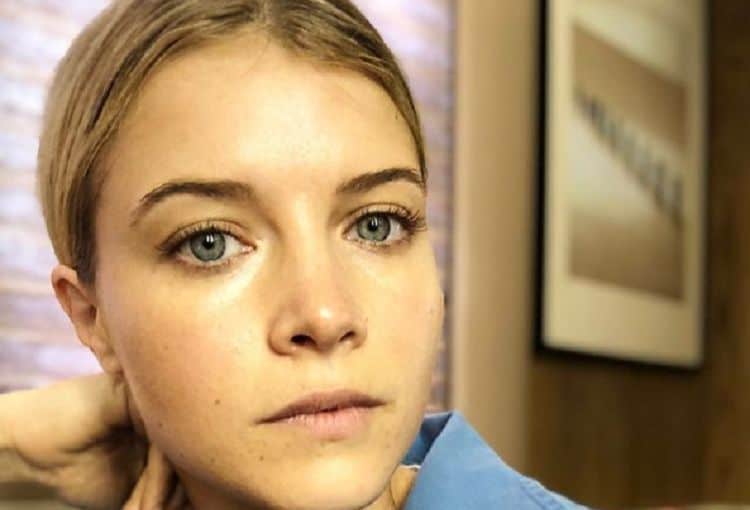 Sarah Jones has been captivating audiences for nearly two decades with her versatile acting skills and magnetic screen presence. From her humble beginnings in Florida to her recent success in the Apple TV+ series For All Mankind, Jones has proven her ability to adapt and thrive in the ever-changing world of entertainment. As we eagerly await her next project, let's delve into 10 lesser-known facts about this talented actress.
1. Florida Roots: The Birthplace of a Star
Born and raised in Winter Springs, Florida, Sarah Jones' early life remains somewhat of a mystery. While her current residence is unknown, it's clear that her Floridian upbringing played a role in shaping the actress we know today.
2. A Fashionista at Heart
Beyond her acting prowess, Jones has a flair for fashion and a keen eye for creating stunning ensembles. Unafraid to experiment with bold colors and patterns, her unique style is yet another form of self-expression that sets her apart from the crowd.
3. A Lifelong Learner on Set
Grateful for every opportunity that comes her way, Jones embraces the chance to learn and grow with each new role. Her insatiable curiosity and dedication to her craft have undoubtedly contributed to her success in the entertainment industry.
4. Dancing Dreams: The Path Not Taken
Before she became a household name, Jones aspired to be a professional dancer. However, a career-ending injury forced her to pivot and explore the world of acting, ultimately leading her to the successful path she's on today.
5. A Fierce Advocate for Human Rights
Jones is unapologetically outspoken about her passion for human rights. In an interview with Pibe Magazine, she expressed her desire to support leaders and educators working to dismantle white supremacy and extreme capitalism, which she believes are interconnected issues.
6. The First to Embark on the For All Mankind Journey
When Jones signed on to For All Mankind, she was the first and only cast member at the time. Despite the uncertainty, her eagerness to work with screenwriter Ron Moore led her to take the leap of faith, resulting in a rewarding experience.
7. The Charlize Theron Effect: A Turning Point in Her Career
Although acting wasn't always on Jones' radar, Charlize Theron's powerful performance in 'Monster' ignited her interest in the craft. This pivotal moment inspired her to pursue acting and ultimately changed the course of her life.
8. A Private Life Away from the Spotlight
Despite her growing fame, Jones has managed to maintain a low-key lifestyle, keeping her personal life under wraps. While fans may be curious about her off-screen life, her decision to prioritize privacy is both understandable and commendable.
9. The Mystery of Her Acting Training
While it's clear that Jones has extensive dance training, her acting education remains a mystery. Whether she attended drama school or honed her skills through auditions and on-set experience, her undeniable talent speaks for itself.
10. A History Buff at Heart
In addition to her passion for the arts, Jones has a keen interest in history. In an interview with Schon Magazine, she revealed her enjoyment of reading about historical events, particularly those related to American history. This intellectual curiosity further showcases the depth and range of this multifaceted actress.