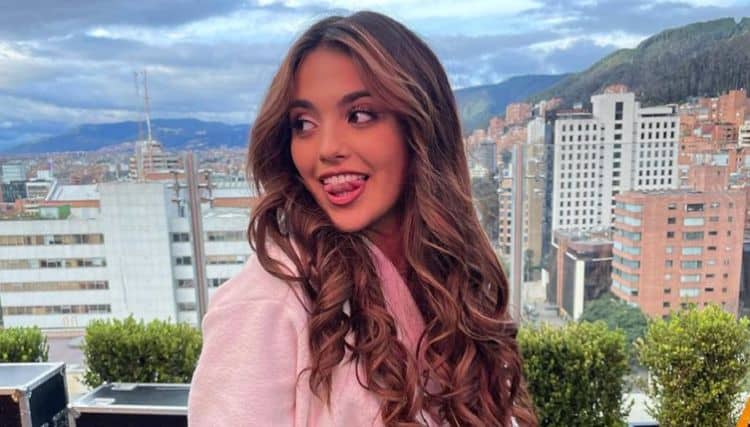 At just 21 years old, Maia Reficco has become an international star and she's still rising to the top. Since starting her career in 2017, Maia has become known for her talents as an actress and a singer. As her resume grows, she continues to prove that she is capable of balancing both sides of her creativity. She will have a role in the upcoming TV series Pretty Little Liars: Original Sin which will exist in the same universe as the original Pretty Little Liars. The show could potentially be a huge break for her career, and it has the potential to introduce her to an even wider audience. Continue reading to learn 10 things you didn't know about Maia Reficco.
1. She Was Born In Boston
Argentina is the country that is most frequently associated with Maia. However, what most people don't realize is that she was born in the United States. She is originally from Boston, but she and her family relocated to Argentina when she was a little girl and she was raised there.
2. Her Mother Is A Singer
People who know Maia's family would probably agree that singing is just a part of her DNA. After all, she isn't the only person in her family to be a great singer. Maia's mom, Katie Viqueira, is a highly respected singer and vocal coach. She has worked with several successful throughout Latin America.
3. She Loves Being Near The Beach
Maia loves what she does and she's thankful for all of the opportunities she's gotten. Still, however, she loves getting to have some time to herself to relax and recharge before getting back to the grind. When the weather is nice, you can usually catch Maia outside enjoying it at the beach.
4. She Plays Several Instruments
Singing is the first thing that comes to mind when people think of Maia's music, but her voice isn't the only instrument she has in her arsenal. Maia is truly an all-around musician. She can play quite a few instruments including the guitar, the saxophone, and the piano.
5. She's Stylish
Fashion is a major part of the entertainment industry, and Maia is all about looking as good as she sounds. Maia is a natural when it comes to putting outfits together. She has the confidence and style to rock just about any look and she isn't afraid to get creative with her clothing. It seems very likely that she's going to get into modeling.
6. She's Very Popular On TikTok
Social media has become a very powerful tool and people in the entertainment industry have found that it's the perfect way to connect with fans. On top of 1.4 million followers on Instagram, Maia has also built a very strong presence on TikTok. She has 2.5 million followers on the platform and her content has gotten nearly 33 million likes.
7. She's An Award Winner
Winning an award is something that every actor and/or musician hopes to do at some point in their career. In some cases, it can take years before a person is even nominated. However, within just a few years of getting started, Maia can already say that she has an award to her name. In 2018, she won a Meus Prêmios Nick for Favorite TV artist. There's a very good chance that there's going to be plenty more awards in Maia's future.
8. She Has Theater Experience
Maia has already had a good amount of success when it comes to on-screen roles, but her acting work goes beyond what she's done in front of the camera. She has also found a good amount of success on the stage. She has been a part of three plays since 2019. Most recently, she played Suzanne in a production of Games: The Play.
9. She Has A YouTube Channel
Instagram and TikTok aren't the only platforms where Maia has been putting out content and building a following. She also has a YouTube channel where she has 237,000 subscribers. She mostly posts music videos although there are a few uploads of her singing covers. At the moment, her channel has more than 10 million views.
10. She Loves To Stay Active
Staying in good shape is something that is very important to Maia. Even though her schedule can get pretty hectic, she loves to exercise and it's something she is sure to incorporate into her regular routine. Not only does exercise allow her to give high energy performances, but it's also a great way to release stress and stay mentally energized to deal with the challenges that come with being an entertainer.