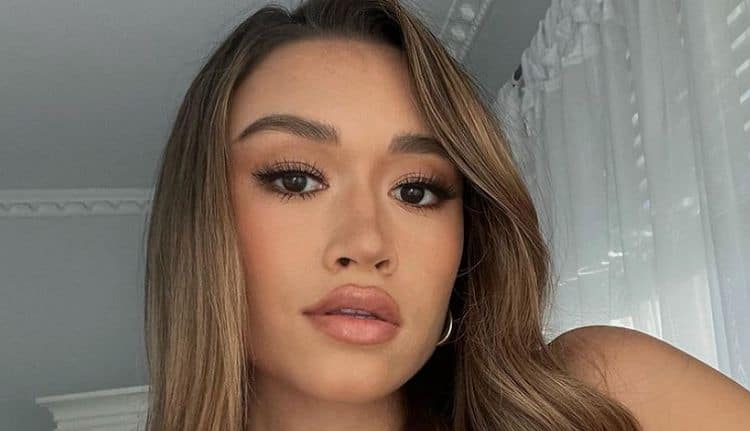 From the outside looking in, most people would probably say that Sarah Hamrick has it all: she is beautiful, outgoing, and successful. But will all of those things be enough to separate herself from the competition on The Bachelor? Now that the 26th season is underway, Sarah is on a mission to show Clayton Echard why he should choose her over the rest of the women. So far, she seems to be off to a pretty strong start. That said, there is still a lot of time left and it'll be interesting to see how things go once Clayton and Samantha start to get to know each other a little bit better. Keep reading for 10 things you didn't know about Sarah Hamrick.
1. She's A South Carolina Native
Sarah is originally from South Carolina although she is currently located in the New York City area. Despite now living in the big city, she hasn't lost her southern charm and that might just help her win Clayton over. That said, she may have to move if she and Clayton end up together as he currently lives in Missouri.
2. She Was A Pageant Queen
The Bachelor might be Sarah's first time doing a reality TV show, but she isn't a stranger to the spotlight. In 2015, Sarah was crowed Miss South Carolina Teen. She also placed in the top 10 at the Miss America's Outstanding Teen pageant in 2016. There are also other contestants who have won beauty pageants. Having this background may not seem relevant, but it actually shows that Sarah has a competitive side.
3. She's Only 23
At 23 years old, Sarah is the youngest contestant on this season of The Bachelor. The fact that she is so young could end up working against her. Since Clayton is closer to 30, he may be looking for someone who is closer to his age. He may feel like Sarah is a little too young to really know what she wants.
4. She Has A Large Social Media Following
Most of the women who compete on The Bachelor are relatively unknown until they appear on the show. That isn't the case for Sarah, though. She already has more than 18,000 followers on Instagram and it goes without saying that that number is only going to increase throughout her time on the show.
5. She's A Clemson Alum
Anyone who thinks you can't have beauty and brains has clearly never met Sarah. She attended Clemson University where she earned a bachelor's degree in business marketing. She was on the dean's list several times and graduated magna cum laude. During her time in college, Sarah was also involved in many campus activities.
6. She Doesn't Like Slow Walkers
Everybody has at least one pet peeve, and Sarah's is one that many people can probably relate to. If you're walking with Sarah, you might want to be mindful of your pace. According to her bio for The Bachelor, Sarah really can't stan slow walkers. Hopefully Clayton can keep up.
7. She Works In Finance
Despite the fact that Sarah majored in business marketing, she went on to work in a different field. Her LinkedIn profile shows that she is a financial advisor at Bank of America. She has worked in the industry for about two years and she seems to have moved up quite a bit during that time.
8. She Falls In Love Quickly
Sarah is a hopeless romantic and she is the kind of person who has been waiting for true love for a long time. At the same time, she tends to fall for people pretty quickly. That can turn out to be a bad thing on a show like The Bachelor because Sarah might find herself really falling for Clayton early on. She may have a tough time seeing him get to know the other women.
9. She Loves Adventure
Sarah is a spontaneous person who loves having a good time and trying new things. She looks forward to any opportunity she has to go on an adventure and that includes things like traveling and snowboarding. This side of Sarah will probably really appeal to Clayton because it shows that she knows how to enjoy life and have a great time.
10. She Started A Nonprofit
Helping others is something that has always been important to Sarah. In addition to having volunteered at Children's Miracle Network Hospitals for several years, she has also started a nonprofit organization that is dedicated to helping adopted children. Unfortunately, we weren't able to find any additional information on Sarah's nonprofit.
Tell us what's wrong with this post? How could we improve it? :)
Let us improve this post!