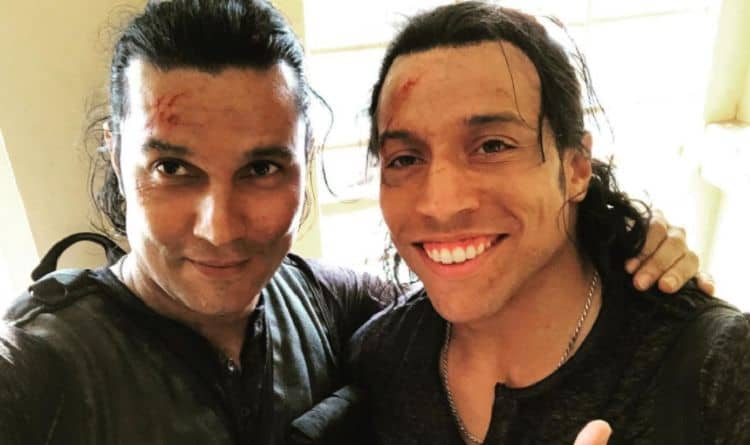 American viewers may not be very familiar with Randeep Hooda's name, but in his home country of India and other parts of the world, he is a massive star. The talented actor has been working in the entertainment industry for more than 20 years. Along the way, he has built a very solid resume that has made him highly respected among those in the business. He has also built a massive fan base full of people who love to see him put on a good show. Not only does Randeep have a lot of great projects behind him, he also has some great things in the works that are set to be released over the next year or so. Let's get into 10 things you didn't know about Randeep Hooda.
1. He Struggled With Taking Himself Too Seriously
If you're trying to achieve something it's important to take yourself seriously, but taking yourself too seriously can be a problem. This is something Randeep experienced during his career, and it may have cost him some opportunities. During an interview with Scroll, Randeep said, "I think I used to take myself too seriously. The ability to laugh at oneself is very important."
2. He Studied Marketing
Most people probably assume that Randeep centered his studies around acting, but that's not true. He has a bachelor's degree in marketing and he also has a master's degree in business management and human resource management. He briefly worked in marketing before getting into acting.
3. He Has Behind-The-Scenes Experience
Acting is the first thing that comes to mind when most people think of Randeep, but that isn't the only thing he's done in the entertainment industry. He is also a writer, director, and producer. He made his debut as all three in 2001 with a short film project called Bira: His Story. It's unclear if he plans to do more behind-the-scenes work in the future.
4. He Has Theater Experience
Randeep's on-screen work is what he has become best known for, but he has also found great success on the stage. In fact, he spent much of his early career doing theater work. Although he has focused most of his attention on movie roles, the theater will always have a special place in Randeep's heart.
5. He's An Activist
Randeep has always been the kind of person who isn't afraid to stand up for what he believes in. He has consistently used his platform to support causes such as anti-suicide and hunger throughout India. Not only has his raised awareness for these causes, but he has also helped to raise money.
6. He's An Award Winner
Every actor hopes that they'll eventually get the chance to bring home a major award. Randeep has been fortunate to have this opportunity several times. Throughout his career, Randeep has won quite a few awards. Most recently, he won a Stardust Award for Best Actor in a Negative Role in 2015. There's a good chance Randeep will be adding more awards to the list in the future.
7. He Lost His Position As A UN Ambassador
In May of 2021, Randeep found himself facing some trouble after comments he made about Former Chief Minister of Uttar Pradesh, Mayawati, resurfaced. Many felt that the comments were sexist and they ultimately resulted in Randeep being removed as the ambassador of the United Nations' Convention for the Conservation of Migratory Species of Wild Animals.
8. He Has A Huge Social Media Following
Building a strong online presence has become an important part of working in the entertainment industry, and Randeep has done exactly that. At the moment, he has more than three million followers on Instagram and the number is still growing. He also has 855,000 followers on Twitter.
9. He's A Photographer
On top of being a very creative person, Randeep also loves a good adventure. Photography has become the perfect way for him to combine both of those interests. Randeep is a talented wildlife photographer and he especially loves capturing images of tigers. He often shares photographs he's taken on Instagram.
10. He Enjoyed Working With Chris Hemsworth
Randeep made his Hollywood debut in 2020, and it gave him the chance to work with Chris Hemsworth. When describing what it was like to work with the star, Randeep told The Week, "It has been great…I have always admired his work since the movie Rush, which is the first time I ran a Google search to find out who this guy is. While working with him I realised that he is very committed, very jovial, very down to earth."
Tell us what's wrong with this post? How could we improve it? :)
Let us improve this post!