John Astin is a renowned American actor who has significantly impacted the entertainment industry. He is best known for portraying Gomez Addams in the popular TV series The Addams Family. While many people are familiar with his work in this iconic role, several lesser-known facts about John Astin are worth exploring.
For example, did you know that John Astin is an accomplished actor and a talented director and teacher? He has directed numerous theater productions at the Homewood campus in Baltimore and taught acting and directing at Johns Hopkins University. Astin has also written several plays and books, showcasing his versatility as a creative artist. His contributions to the performing arts go beyond just his on-screen performances, and his passion for theater and teaching has influenced many aspiring actors and directors. Here are 10 things you didn't know about John Astin.

1. He loves Math and Science
Actor John Astin was a total math whiz with a passion for science. Following in his father's footsteps, Astin headed to Washington Jefferson College in western Pennsylvania to pursue a degree in mathematics. From equations to experiments, this actor was a true master of the numbers game.
2. His Humble Beginnings
Before Astin landed iconic roles like Gomez Addams, he had to start from the bottom and work his way up. This Hollywood legend wasn't always living the high life. To make ends meet, he had to work as a sweeper at an Off-Broadway theater in New York.
3. Astin's Impressive Voice Acting Career
John Astin isn't just a master of live-action performances; this talented actor also showed off his voice-acting skills in the animated series Attack of the Killer Tomatoes. Astin brought his unique flair to the character of Dr. Putrid T. Gangreen, proving that he's got the range to take on any role that comes his way.
4. From Fan to Star
Astin was already a fan of the Addams Family comics, with a particular appreciation for their "marvelous poetic expressions." With his clever character name and love for the source material, Astin set himself up for a winning performance on the show, making him an icon of television history.
5. He is a Genius at Comedy
John Astin was a comedic genius as Glad Hand the social worker in West Side Story. His natural charm and impeccable comedic timing had audiences in stitches, making his portrayal one for the books. Astin's reputation as a comic legend was fully cemented with this performance.
6. His Oscar recognition
Astin received an Oscar nomination for his role in the short film Prelude in 1969. This Hollywood veteran was recognized for outstanding performance in Best Short Subject, Live Action Subjects. Although he didn't take home the big trophy, this nomination is a testament to Astin's incredible talent and unwavering dedication to his craft.
7. He gave a Heartfelt Goodbye To His Buddy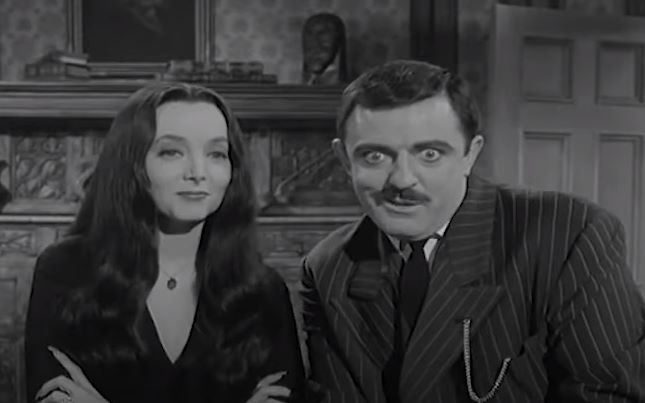 Astin proved that true friendship lasts even beyond the silver screen. The veteran actor was a prominent figure at the funeral of his dear friend and colleague, Carolyn Jones. As a touching tribute to Jones' life and career, Astin delivered a heartfelt eulogy that left no dry eye in the room.
8. He was a One Episode Wonder
Astin sure had to hustle his way up the ladder. He was a true one episode wonder, appearing on a plethora of TV shows such as Ben Casey, Maverick, 77 Sunset Strip , Death Valley Days, The Wild Wild West, Death Valley Days, The Flying Nun, The Odd Couple, The Twilight Zone, and many more.
9. Astin's musical venture
John Astin was a musical sensation too. During the peak of The Addams Family's original run in 1965, Astin released a double-sided single, Querida Mia/Wallflower Pete. He even appeared on the groovy musical showcase Hollywood a Go Go to perform Wallflower Pete, where he essentially raps.
10. His first movie as a director got an Oscar nomination

Not only was he a gifted actor, but he also had a knack for writing and directing. In fact, in 1968, he did it all – he wrote, directed, produced, and starred in a short film called Preludes. And he even got an Oscar nomination for it.
Tell us what's wrong with this post? How could we improve it? :)
Let us improve this post!