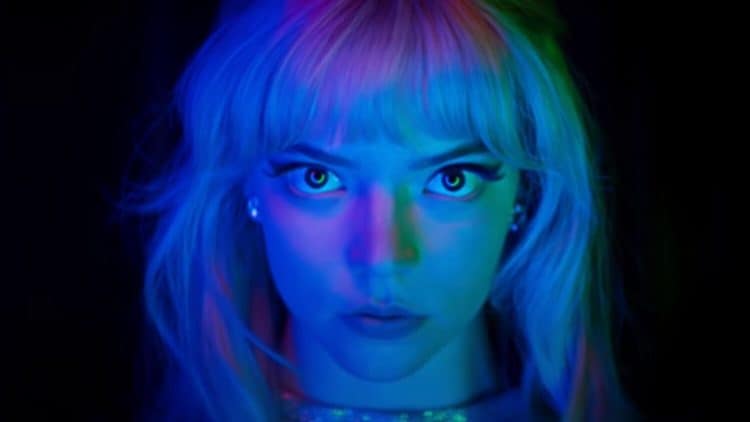 This year has been an interesting one for cinema. Film fanatics who have been stuck at home for the past year are now being greeted by back-to-back film releases, as well as the big screen comeback of famous film franchises. It's safe to say that the long and tumultuous wait was somehow worth it. Viewers now have a wide array of genres to choose from. Those who have longed to experience the heart-pounding and suspense-filled emotions brought by horror films and thrillers are about to have those yearnings satisfied. The upcoming movie, Last Night in Soho, is not for the faint of heart.
What's in Store for Viewers
The psychological horror movie is directed and co-written by Edgar Wright (Baby Driver), together with Krysty Wilson-Cairns (1917). It is set in the heart of London in the 1960's. A time where the city was undergoing a huge change from a gloomy and war-torn area to a center of commerce, fashion, and style. It was not called the "Swinging Sixties" for nothing. The film takes its viewers to the core of the hustle and bustle of London, as it follows the life of Eloise Turner, portrayed by Thomasin McKenzie (True History of the Kelly Gang), a young aspiring fashion designer with a sixth sense.
This mysterious ability to know about things right before other people takes Eloise all the way back to London in the year 1966 through her dreams. In her dreamlike state, Eloise finds herself inhabiting the body of her idol, a famous lounge singer named Sandy, portrayed by Anya Taylor-Joy (The Queen's Gambit). In the period that Eloise takes over Sandy's body, she is instantly swept into the glitzy London nightlife. Not bad at all for an alter ago. Things get steamy when Sandy meets a charismatic bachelor named Jack, portrayed by Matt Smith (The Crown). Sandy falls head over heels for Jack, and thus begins a love affair that felt like something straight from a romance novel.
Events soon take on a different turn when Eloise falls deeper and deeper in Sandy's life. The fine line between dreams and reality start to disappear, and Eloise starts to question if what she's going through as Sandy is really happening in real life. Things start falling apart and lives become at stake. What was once a fun adventure has now become a nightmare with frightening consequences. The film also jumps from different timelines, which leaves viewers at the edge of their seats, as they try to figure out what really happened between those gaps in time.
The film's other talented cast members include Terence Stamp (Miss Peregrine's Home for Peculiar Children) as present-day Jack, Diana Rigg (All Creatures Great and Small) as Miss Collins, Rita Tushingham (Being Julia) as Peggy Turner, Jessie Mei Li (Shadow and Bone) as Lara, Michael Ajao (Attack the Block) as John, Synnove Karlsen (Clique) as Jocasta, and James Phelps (Harry Potterfilm franchise ) as Harvis and Oliver Phelps (Harry Potterfilm franchise) as Jarvis. The film also serves as a sentimental reminder of the fragility of life, as it served as the final big screen appearances of Diana Rigg and other supporting cast member, Margaret Nolan (Crown Court), who passed away last September 2020 and October 2020, respectively.
There's Much to Look Forward to
The film's unconventional storyline is a refreshing addition to the horror and thriller genres. It's no surprise that the film was warmly received in the most recent 78th annual Venice International Film Festival. Ahead of its press screening, the film's director, Edgar Wright, even sent out a message requesting audiences at the film festival to refrain from giving away any spoilers after the movie's world premiere. Apart from spoiling the fun for others, this may be a strong indication that the film will probably contain some unexpected plot twists that will once again, leave viewers dumbfounded.
The film is also backed from strong leads, who have really made a big impact in their respective small screen shows the past couple of years. Anya Taylor-Joy has made raves in her recent hit coming-of-age period drama series, The Queen's Gambit, which has smashed records, and become to be Netflix's most watched scripted limited series to date. On the other hand, Matt Smith's portrayal of Prince Phillip in the first two seasons of the hit drama series, The Crown, became an instant crowd favorite, and a portrayal that is greatly missed up to this day. Seeing these two actors take on totally different roles this time around is definitely worth watching out for.
Last Night in Soho had its world premiere at the 78th Venice International Film Festival last September 4, 2021, and is scheduled to have its theatrical release on October 29, 2021. Guess we've settled on our Halloween movie for the year!