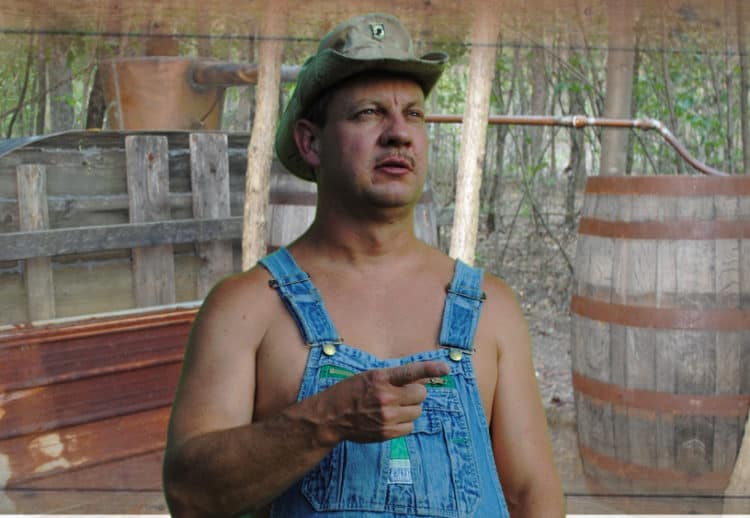 When the world was introduced to Moonshiners, we all had an opinion. We didn't have a clue what we were in for, but we all thought we did. The simple truth of the matter is that man behind the show, Tim Smith, is a master at his craft. He's taken something that the world thought they knew all about, and he has changed opinions. He is a reality show pro at this point, and he is making even bigger things happen in his business. What are we talking about? Keep reading.
1. He's a Moonshiner
You already know this, but he is a man who makes moonshine. He loves it. He is not the first in his family to take on this line of work. In fact, he is the third generation in his family to run the family business, and it is so important to him.
2. He is Married
He and his wife, Shelby, were married back in the mid-80s. We have no idea how long they were together prior to their 1986 wedding, but we do know that they are ready to celebrate their 36th wedding anniversary in 2022, and that is a huge accomplishment.
3. He's a Father
He and his wife have a son whose name is JT. He loves to spend his time helping his dad run the family business. He's also taking things a new route for his own business by launching his own brand. You can find his personal brand of whiskey labeled JT Rye on his parent's website.
4. He is Active in Church
He and his wife are quite active in their local community church. His own wife is a school nutritionist and she is also a woman who loves to serve both the Lord and their local community. She is active in helping the church coordinate their summer program for children, and it is something that they both love to take care to join when they have a chance.
5. He Volunteers
You already know that he is a man quite active in his community via his church, but he is also a firefighter. He does not get paid for the job, but he is trained and ready to take on the hose when he needs to. He's a volunteer fire fighter in his community, and even his son has taken on the same role as his father by volunteering as a firefighter when he has the chance.
6. He is Legal
For approximately 100 years, his family made secret moonshine against the law and they sold it and profited from it. However, he is doing right by his family and growing the business into something else. He's made it legal, and now he is the sole owner of Climax Moonshine. It's named after his own family's hometown.
7. How He's Legalized It
Here's the thing about moonshine – it is illegal. So, how did this lawbreaking man of the moonshine business make it legal? He is not aging what he sells legally. When you drink moonshine as a fresh, new item that has not been aged for any amount of time, it is not illegal. We don't get it, but okay.
8. He is Getting a Spinoff
This is a man who does things well, and even his own reality show is getting another reality show of its own. It's spinoff is called Moonshiners: American Spirits. He and a few guys will travel the world and try out other alcohol recipes, figure out what works, share their feelings, and make you want to watch. He's excited about it.
9. They're Recreating Beverages
Something else the new show will bring to life is the fact that they are heading all over the country to find old recipes that they can make on their own. The goal is to see if they can make them better and more interesting, and we have a feeling that they can do just that.
10. He's Essentially A Scientist
Here's the thing about men who make moonshine. People live with the idea that they are backwoods, redneck, uneducated people who don't know much about anything, but this is simply untrue. If Tim has taught us anything, it is that there is nothing wrong with being a backwoods redneck, but he is quite educated. He is nothing short of a total scientist, because we are willing to bet even some of the world's most well-educated men and women could not do what he is doing with a bottle of moonshine. So, there's that.
Tell us what's wrong with this post? How could we improve it? :)
Let us improve this post!