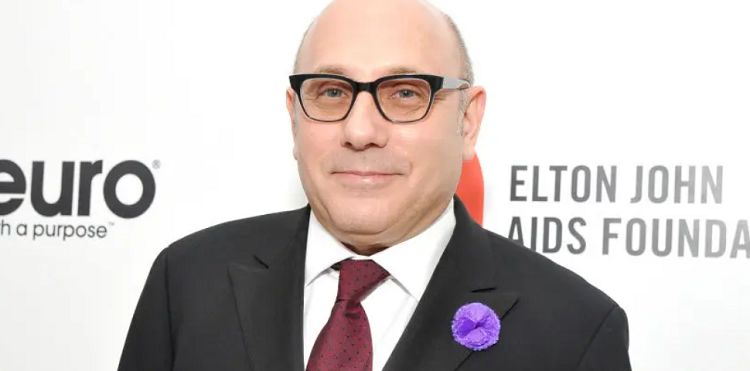 "Sex and the City," fans are mourning the loss of one of the best characters from the hit series. Actor Willie Garson died in September of 2021 following a pancreatic cancer diagnosis. The actor was only 57 at the time of his death. The loss of the man who brought SJP's friend, Stanford Blatch, to life on the hit series has hit the world hard. He's a star. He took that role and he made it his own, and there is not one person on the planet we can imagine would make a better Stanford. Fans, friends, co-stars, and more are sending their thoughts, their prayers, their well-wishes, and their love to his friends and family in their time of mourning, and everyone has something lovely to say. He had a long, prolific, successful career in Hollywood, and he is someone the world will miss deeply.
Willie Garson's Early Life
It might seem impossible to consider, but Willie Garson did have a full life long before he became Stanford Blatch. He was born and raised in Highland Park, New Jersey, on February 20, 1964. He was raised by his mom and dad in the Jewish faith, and he attended Camp Wekeela as a child. For nearly 11 years, he traveled to Camp Wekeela in Maine to spend his time, and the memories he made there, the life lessons he learned there, and the friends he made were ones he held onto with fond memories throughout his adult life. By the time he graduated from high school in his hometown in 1982, he knew that he would go to college and earn his degree. In 1985, he graduated with that degree. He earned his BFA at Wesleyan University, and he put it to good use. Following his 1985 graduation, he was accepted into the prestigious Yale University's Drama School where he earned his Master of Fine Arts. He was not only a talented actor, but he was also an intelligent actor.
It was 1986 when Willie Garson was cast in small roles in many of the best shows on television. He took a role on, "Cheers," and another on "Family Ties," that year. he would go on to play larger roles in other shows throughout the 80s, and it was his 7-episodes on "NYPD Blue," between 1996 and 1999 that really put his name on the map. In 1998, he was cast to play a good friend of a New York City writer living and working, dating, and hanging out with her friends in the city. Her name was Carrie Bradshaw, and no one knew her name…yet. The show "Sex and the City," was a brand-new one, and he was cast to play the sarcastic, hilarious, and amazing friend of the still unknown Carrie Bradshaw – Stanford Blatch. No one knew in 1998 when he was cast alongside the four women in the show what it would turn into. No one knew it would become a cult classic, a fan favorite, and series of movies starring the same people. Willie Garson didn't know what this would do to his career, but he'd soon learn that everywhere he went and everyone he ran into would know him for the rest of his life as the fabulous Stanford.
Life After SATC
For six years, until 2004, Willie Garson and the ladies of SATC turned the world upside down with their shows, their fashion, their bold conversations, and everything that they did that challenged what we all knew of television, and they are unapologetic for it. However, following the series end in 2004, Willie Garson would continue to work. He appeared in "Friends," "CSI: Miami," "Yes, Dear," "Monk," "Pushing Daisies," "Two And A Half Men," "Hawaii Five-0," and as a main character in the hit show "White Collar," for nearly five years. He also appeared in more than a dozen movies. Following his death, he will appear in a miniseries in a posthumous release reprising the role of Stanford Blatch in "And Just Like That…" which is TBA in terms of a release date.
Though he never married – to our knowledge, he is the father of a young boy. He adopted his son in 2009 when his son was already 7. His name is Nathen, and he is the one who confirmed the death of his father. One thing many of his fans do not know about Willie Garson is that despite being one of the world's most fabulous gay men on television, he lived his own life as a heterosexual man. His friends, his family, and his son will miss him tremendously, and we send our deepest condolences to those suffering this tragic and untimely loss.
Tell us what's wrong with this post? How could we improve it? :)
Let us improve this post!