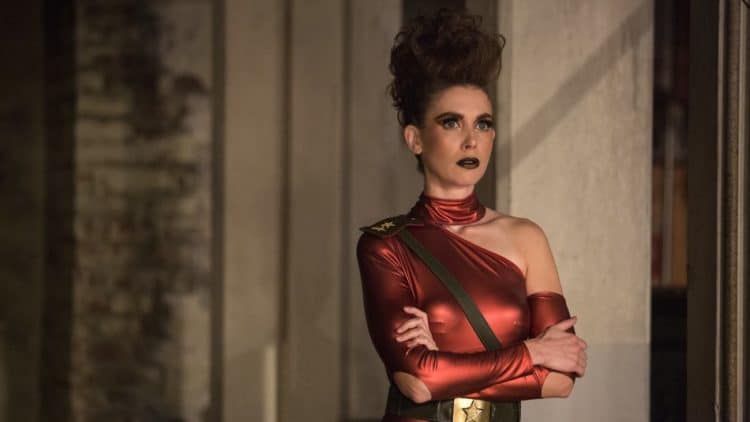 Alison Brie openly classified herself as kind of a spaz, but a spaz that enjoys knowing who she is and loves what she does. To date she's been in quite a few productions that you, the reader, might already know about, so telling you would be kind of a waste of time. But getting to know a little more about the actors and actresses that we like so much is usually the point of these articles since despite the fact that we can find it online it's still fun to search and find out just what they're like and think about how it makes them who they are. Alison is the kind of woman that knows she's kind of odd and celebrates it more often than not since she has a level of confidence that is nothing short of impressive. The fact that she recognizes her oddities and embraces them is what makes her a truly interesting person.
Here are a few other things you might not have known about her.
10. She actually worked as a clown before becoming an actress.
Some people don't like clowns while some folks see them as harmless. After all they are just regular people in face paint and goofy clothing. She was a clown for a while to make ends meet and to get noticed and while she's put the clothing and face paint away she's obviously still embraced the silly side of her nature from time to time.
9. Her relationship with Dave Franco started in 2012.
The two were married in 2017 and it would seem that they're quite happy together since they have been together for so long. They've decided not to have kids at this point but whether that's really anyone's business is up to them. The main thing in any relationship is being happy, yeah?
8. Growing up her mother always made it a point to remind her that she was Jewish.
There's a definite pride that comes in knowing who you are and what lineage you come from, but it would almost seem as though her mother took this to certain extremes at times as she's relayed that her mother would go on to say that if Hitler was still alive he would come and take them…you know, because they're Jewish. That's kind of creepy, but having pride in your lineage is still perfectly okay.
7. She has a great love for comedy and drama.
Alison doesn't really choose between the two since her love for them is fairly equal and she's shown that she can do both without much trouble. Her career to this point has proven that she can step into either genre without much issue.
6. The desire she has to play a mental patient in a production started in college.
Not a lot of people would express the desire to play the part of a mental patient, but then if you think about it college is a perfect place to start researching how to play such a role, especially now since the workload of many colleges has gone up and up throughout the years.
5. She's a big believer in treating people with respect whenever possible.
This is a lesson that we're supposedly given when we're young, hopefully, but is somehow lost along the way by some. Alison has remembered the lesson at least and is willing to give just about anyone a fair shake so long as they know how to show respect as well as receive it.
4. Alison has always been an optimist.
It doesn't mean she hasn't had her down times or her bad days, since being an optimist doesn't mean that you walk around with a smile permanently glued on your face and think that everything is sunshine and rainbows for everyone. But being optimistic does mean you can see the bright side of a situation, and tend to look at the positives as well as the negatives.
3. She's a big fan of Jason Bateman.
It's hard not to be a fan of this guy since his deadpan humor and his ability to excel at drama is second to none most times considering that he's been one of the best actors of the decade. Ever think she might have learned a thing or two from his delivery?
2. Part of her love for comedy comes from the realization that it's all about making people laugh.
She's not afraid to look silly, foolish, or be laughed at since that's a big part of what makes comedy. Getting people to laugh with you or at you is the whole point since without being able to be the brunt of the joke or talk about things that might otherwise be taboo comedy won't just happen on its own that often.
1. When getting a massage she actually wants to feel a bit of pain.
No, she's not a masochist, she just likes knowing that she's getting what she paid for. If you've ever had a massage, a professional one at that, then you know there's going to be a bit of pain involved. But usually it's worth it in the end.
Here's to being real and self-aware. To you Alison.