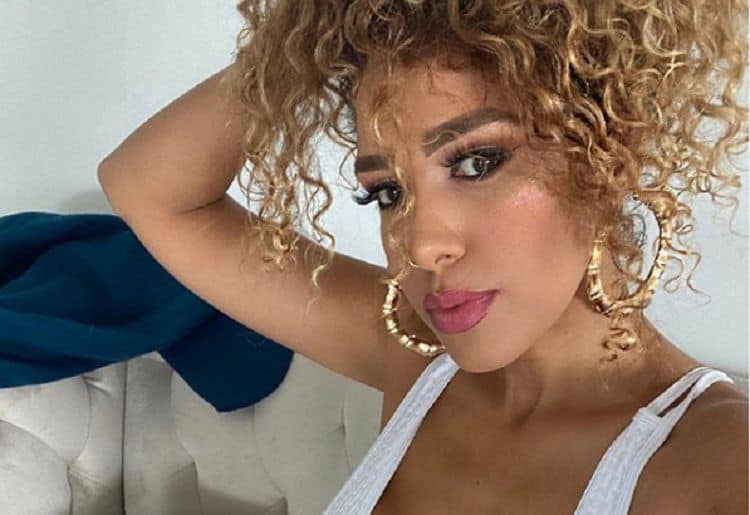 If you don't know who Aisha Thalia is, the likely reason is that you have not stopped by her website or Instagram page. One look and you will see why she is admired by both men and women for the lifestyle she has chosen. Her name is as unique as her personality, so she is not hard to find. She considers herself a teacher and a motivator, and as you will see when you run through the list of things you didn't know it is not hard to understand both her qualifications and inspiration to others.
1. Aisha was diagnosed with a bipolar 2 disorder.
Her bouts of depression and mania presented great challenges in her life which she has managed to overcome and move forward with a successful career. While there are many reasons that can be attributed to her bringing control back to her life, the most obvious one is her sheer will and determination to hurdle the obstacle.
2. She has earned a Master's Degree in Education.
Earning her degree was actually only part of the battle as we will learn later. But she just does have a degree. She is putting it to use by teaching an integrated literacy class on a part-time basis to benefit to elementary school age students.
3. She took on family responsibilities while earning her Master's degree.
Aisha had a baby while she was climbing the academic ladder, and found a way to also work two jobs during that journey! She considers this one of her all-time achievements in life and in her career because she found a way to achieve the necessary balance without having to sacrifice essential quality time with her daughter.
4. She has combined her personal, career, and life goals into a laser focused lifestyle.
She says her goal in life is to be the best they can be in a holistic sense. She works to empower everyone who is willing to listen to be kind, healthy, and compassionate to others. She has firsthand experience of how challenging life can be, so is able to advise people on how to get the most out of life.
5. Her favorite musical artist is a famous retro performer.
The singer is Marvin Gaye whose music goes back to the 1970's. Listening to his music at the beach is one of her favorite ways to unwind. His soulful tunes are just the remedy for those times when even she admits things can get stressful.
6. She is a devout vegan.
This is one of those topics she is extremely serious about, going so far to say that the meat we eat is not real meat. She initially made the decision for personal health reasons, but has extended that view to animal rights and environmental sustainability. You can judge for yourself whether the vegan style is a viable option by browsing through her Instagram pics.
7. She operates an environmental club as an advocate for environmental awareness.
She considers this her "best" project, which means that she is connecting her personal words and actions about the environment to the community. One of her favorite annual events is an activity that involves more than 700 children. As a group they work together to clean up their neighborhoods and also plant community gardens.
8. She doesn't consider herself to be a celebrity.
This indeed seems strange, but we have to take her at her word! Her popularity can be connected to social media, which is responsible for many people unintentionally becoming famous or infamous. She says she is simply a woman who speaks out on various political and other issues that many other people are also interested in. She considers herself to be "normal" — whatever that means.
9. Her daughter is her inspiration and motivation.
Watching her daughter grow up has taught her much about life and how to live it. But she has not forgotten her followers, many who have sent her feedback on how her perspectives and life lessons have changed their lives positively.
10. That hair is 100% natural.
Aisha admits that one time when she was in the 9th grade she used a relaxer on it. It ruined her curls, and she counts it as one of the more epic fails of her life. Never again. She said though the curliness returned, it has never been the same. She doesn't have the most positive view of relaxers, which is understandable.
Tell us what's wrong with this post? How could we improve it? :)
Let us improve this post!