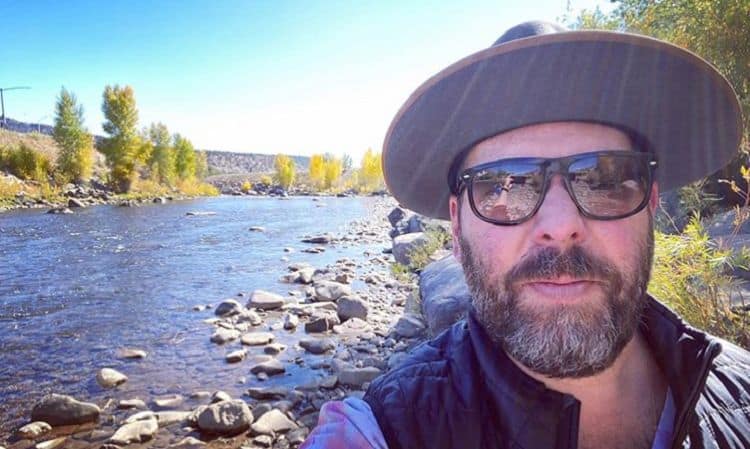 Who doesn't love a good comedian, right? Bert Kreischer is one of those guys who is just plain funny. That's a good thing, too, because he is a comedian and this is how he makes his living. It wouldn't work out too well for him if he didn't have a little humor and wasn't funny at all, we suppose. He's a man who has a lot to offer, and he's got a lot going on in his life, but we want to know more about him. What's he been up to? What made him funny? Has he always been like this? We don't know, so we thought we might find out.
1. He's in His 40s
He was born on November 3, 1972. He gets to celebrate his 48th birthday on election day in 2020, which means that he might be slightly overshadowed by a few other things going on that day, but we feel that he has what it takes to make the most of that.
2. He's a Florida Guy
Born and raised, he's from Tampa. It's one of our favorite Florida cities because it's beautiful, it's amazing, and it's not nearly as busy and aggravating as some of our other Florida favorites. The only thing that we feel a little bad about is his choice of college. While we are huge fans of the University of Florida, he made the decision to attend Florida State University (FSU), which is just a rivalry shame. Oh well, we still think it's awesome he went to college, studied English, and spend time in the frat house (the Alpha Tau Omega frat house, to be specific).
3. He Had a Good Upbringing
There's a lot of speculation about what makes people funny. Did they have an interesting childhood? We always assume that they either had a terrible one and had to be funny for lack of anything else positive in their lives, or that they had a very interesting childhood that wasn't typically the norm. His family seems okay, though. His mother was in the line of work that entailed early childhood development (she could have been a teacher). His father was an attorney in the real estate sector.
4. He's Got a Cool Title
The Princeton Review named FSU the "Top Party School," in the US in 1997 (which also happened to be the sixth year Bert was in school there). To make that even more exciting, Rolling Stone was the "Top partyer at the Number one Party School in the country," in a six-page article the publication published. We imagine his parents weren't exactly thrilled this is what their son got out of college, but no press is bad press, right?
5. He's Got a Movie Based off of Him
That little article in that little publication was a big deal. It was so big, in fact, that Ryan Reynold's basically plays Bert Kreischer in "National Lampoon's Van Wilder," because the movie was based off of his life at FSU.
6. He's a Married Man
We don't know too much about his wife other than she must like a funny guy. Her name is LeeAnn. They have two kids, both daughters, and they live their best life in Los Angeles. Their daughters are Ila and Georgia.
7. He's On Netflix
He's everywhere, though, so we aren't surprised. He is starring in a Netflix show called "The Cabin with Bert Kreischer," and people are loving it. They want to see what it's all about, and it seems like it might just be pretty funny.
8. He Does Too Much
Like the rest of us, he's guilty of doing too much in one day. He likes to keep his schedule packed, but he also knows he's doing too much most days. We get it. We all do it. It's like you have kids and they need you for things. You also have a spouse you want to spend time with. You have a career you want to focus on, and you have things like your own life and yourself to take care of. What about the things that don't do themselves, like caring for your house and your life and eating? Yeah, we get it.
9. He's Private
Comedians are notoriously open about their lives, but he still maintains a great deal of privacy for himself and his family. We love that he respects them enough to keep their private lives to himself, and we hope he continues to do that.
10. He's Doing All Right
If you were worried about his life, don't be. He's not just funny and living a good life with his family, he's also doing a good job financially. We hear his net worth is right at $3 million, which isn't bad for a guy who tells jokes for a living. We approve this message.