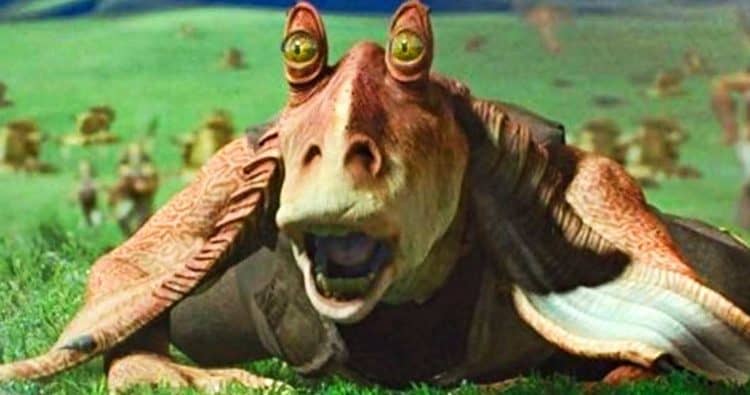 The future of Star Wars under the Disney umbrella is still uncertain when talking to fans, but at the latest Star Wars Investor's Day, it was made clear that there are more than a few ideas being pushed that might give people a bit of hope. For one, it would appear that there will be a couple of spinoffs that have The Mandalorian to thank since Rangers of the New Republic and Ahsoka will be looking to add crossovers within the Star Wars universe that fans will no doubt appreciate since with the arrival of Ahsoka and the success of bringing Din Djarin into the Star Wars universe it does feel as though people are wanting to know more about the Mandalorians and what happened to the fragmented Jedi Order after the Purge. These two ideas alone could spark a great deal of interest in fans since Ahsoka on her own could be worth at least a few seasons given that people want to know what she was doing after Order 66, and it could possibly be a way to introduce Ezra Bridger into live-action as well. As for the Mandalorians, this could also be a way to explore their culture in a more efficient manner that might introduce people to some of the deadliest warriors throughout the Star Wars galaxy.
The Bad Batch is a story about a group of clones from the Clone Wars, which could hopefully be alluding to the Republic Commando series, in which a 'defective' group of clones that did not take to the programming were set to be terminated, but were instead raised and trained by another Mandalorian that took an interest in their lives. That might be kind of interesting since it tends to humanize the clones in a big way, even more so than the animated series would, considering that most of the clones were simply assets to their handlers. The Acolyte is another series that will be set in the High Republic days, meaning we'll finally get to see something set in the past, before the stories that we've already seen and know back to front. The High Republic days are hopefully going to be making a big splash in the years to come since there is a great deal of material that can be used, and hopefully, much of it will be since there's no need to argue about canon, even though people very well might. It's also been established that Hayden Christensen will return for the role of Darth Vader in the Obi-Wan Kenobi series, which might divide fans a bit, but should still be kind of interesting to see. A Droid's Story might be intriguing as it will follow the tales of R2-D2 and C-3PO, who have definitely seen their fair share of action over the years. It might divide a few fans since the pair do have a history, but it hasn't always been quite as exciting as the rest of the cast. Finally, Star Wars: Visions should be something that fans can pay attention to since it will be an anthology series that will showcase more than various adventures undertaken by different characters. Disney+ is definitely going to be busy in the coming years when it comes to series, but that's not all that's being planned for Star Wars.
It also sounds as though Patty Jenkins has been tapped to direct Rogue Squadron, which fans will know a lot about. The big hope is that Rogue Squadron will at least feature Wedge Antilles if it's set in the timeline following the original trilogy, or will use some of the material from the Legends canon since otherwise, it does feel as though people might be holding their breath to see what Jenkins will do. She's proven herself as a great director already, but this isn't Wonder Woman, it's Star Wars, and as picky as DC fans can be, Star Wars fans only get worse. That will be taken into account when Taika Waititi lines up his own Star Wars movie as well, though people might have a little more faith in his capabilities simply because he's already been involved with Star Wars and has done a great job in bringing his character to The Mandalorian. There's no denial of Jenkins' abilities, but again, this is a different ballpark than what she's entered before, and she's going to need to recognize that the fans of the Star Wars universe, many of whom are also DC fans, tend to hit a different gear of crazy when reviewing a director's contributions.
The future of Star Wars is looking bright at this point since more and more content is being brought to the forefront, but until we see what's going to happen we'll hold back at least a little excitement since apart from The Mandalorian, Disney still appears to be trying to figure out what Star Wars is all about.