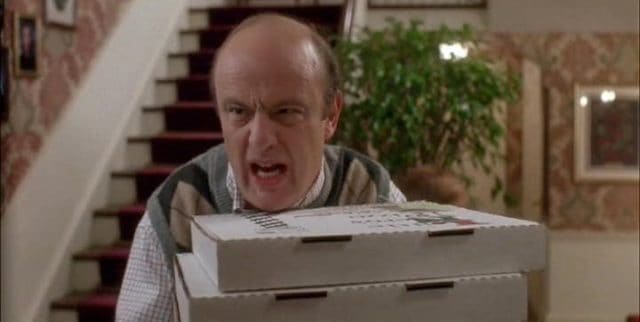 What is hands down one of the most memorable lines from Home Alone, the phrase "look what you did you little jerk" is immortalized in the pantheon of great movie lines. To this day people still use this line in context in real life. It was uttered by none other than Uncle Frank who was played by Gerry Bamman who is our "That guy" actor of the day. P.S. did you ever read the theory about how Uncle Frank was behind everything in Home Alone? It's a solid article. Anyway, let's move on to Gerry Bamman.
Gerry's career goes back to 1983 and he's got 67 acting credits to his name. Gerry is currently 75 years old and was last featured in 2015 in the TV series The Following. It's hard for me to believe this guy was born in Kansas but that's what my research is telling me. While he's been in plenty of other films including The Bodyguard and of course Home Alone 2, we'll always remember that one famous line that I continue to use at family gatherings to this day.
And yes, I have the video. Come on guys.