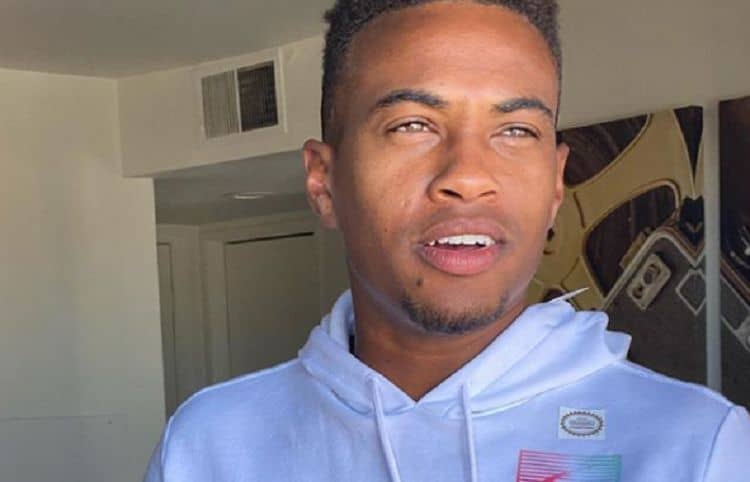 When David Alexander walked into the Big Brother House at the start of season 21, he was probably hoping that when he walked out he would be a winner. Things didn't quite go that way, though. David was one of the first people to be sent home. Even during his short time in the house, David caught the attention of a lot of fans and they were disappointed to see him go. Fortunately, he was given a chance to redeem himself when he was asked to come back for the following season which consists of Big Brother all stars. While there are still lots of people rooting for him, some thing David's chances at winning are dwindling. Continue reading for 10 things you didn't know about David Alexander.
1. He Works In Sales
After being on reality TV, lots of people decide to give up their jobs in the real world and focus on taking advantage of more TV opportunities. However, David has decided to keep his day job. He currently works as a sales representative for a company in Los Angeles called Ascent Protein.
2. He's A New Year's Baby
On one hand, being born on a holiday can be a cool conversation starter or fun fact for an ice breaker activity, but on the other it means that your special day always ends up getting outshined. As a New Year's baby, this is something David can relate to. He was born on January 1, 1990.
3. He Can Cry On Command
Whether it be extreme sadness or extreme joy, most people need a reason to cry. But David Alexander isn't most people. In his bio for the show, he mentioned that he has the ability to cry on command. This hidden talent could either work in his favor or come back to bite him.
4. He Loves To Work Out
Staying active is one of the most important things in David's life. He loves to work out and has been doing CrossFit for the last several years. However, the gym isn't the only place where he likes to burn calories. He also likes to do outdoor work outs such as running and hiking.
5. He Believes In The Importance Of Representation
It's no secret that people of color are widely underrepresented on Big Brother. In the show's 20 year history, there has yet to be a black winner. David hopes to change that. A recent tweet from David's account said, "David wanted to relay that he's honored to play in an All Stars season not just for himself but for all young black males to show that representation matters."
6. He Loves To Take Pictures
David doesn't just like to pose for pictures, he likes to take them as well. He is a talented photographer who has been snapping photos for several years. Although it was something that he did as a side hustle, it appears to be more of a hobby at this point in his life.
7. He's Passionate About The Community
Since becoming a reality TV star, David has made it a point to use his platform to highlight the causes that are important to him. He enjoys giving back to the community and has raised money for charity. On top of that, he has been a strong supporter of the Black Lives Matter movement.
8. He Once Struggled With His Weight
One of the reasons that David is so passionate about fitness is because he's struggled with his weight. Prior to starting CrossFit in 2014, he wasn't in the best shape and hadn't really been motivated to do anything about it. He credits CrossFit with helping him learn more about his body while introducing him to some great people along the way.
9. Lots If Viewers Are Ready To See Him Leave The House
David is still hoping to win the all-star season, but apparently there are lots of viewers who would rather see him go home now. Several fans of the show have tweeted about the fact that they can't believe David is still in the house and they're hoping that won't be the case for much longer. One fan said, "Every year we joke we should have a Big Brother season of "first-outs" to give them another (fairer?) chance. Thank you David for correcting us and making sure we never think that this is a good idea ever again."
10. He's A Georgia State Alum
David lives in the Los Angeles are now, but he's a southern boy at heart. He is originally from Atlanta, GA where he also attended college. He was a student at Georgia State University where he graduated with a bachelor's degree in accounting and business/management in 2016.