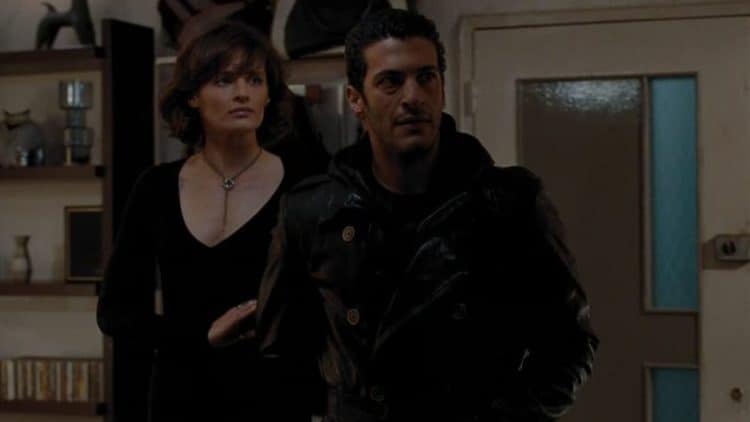 Simon Kassionides has been doing his thing on the professional acting scene for more than a decade and a half. He made his first on screen appearance in 2004 and he has gone on to have a series of roles. He is most widely known for his role as Sunil Bakshi in Agents of S.H.I.E.LD and for Nick D'Amato in Pearson. Now, Simon has added another impressive acting credit to his resume. It has been announced that he will be appearing in season two of the Disney + series, The Mandalorian. Simon will be playing the role of Axe Woves and his fans couldn't be anymore excited to know that he is part of the popular series. and Keep reading for 10 things you didn't know about Simon Kassionides.
1. He Is From London
Simon's family's roots trace back to Greece but he was born and raised in London where he also got his start as an actor. While he is grateful for the opportunities that London afforded him early in his career, he eventually decided to relocate to Los Angeles to further his career.
2. He's A Private Person
Even though he has been in the entertainment industry for many years, Simon hasn't bought into the obsessiveness and intrusive nature of celebrity culture. Instead, he prefers to stay low key and keep the world out of his business. He genuinely finds pleasure in doing the simple things.
3. He Studied Finance
Simon's path to becoming an actor looks a bit different than many other people's. At one point in his life, he was on a completely different path entirely. He earned a degree in finance and planned on having a career in the field, however, he was discovered by well-known producer, Piers Vellacott. He eventually went on to study acting at Central School of Speech and Drama in London. Simon left school early after being cast in the play Night of the Iguana.
4. He Likes To Travel
Anyone who has ever had the pleasure of traveling understands that it is truly a remarkable experience. Getting the chance to see different parts of the world and be immersed in different cultures is something that nothing can compare to. Simon has been fortunate to do a lot of traveling over the years and he has visited several countries including France and Greece.
5. He Believes In The Importance Of Kindness
Simon hopes that the things he creates can help contribute a little bit of kindness to the world. In an interview with Bella Magazine Simon said, "Kindness has grown to mean more to me. There's a powerful quiet and pure beauty in kindness that impacts me wherever I see it. As an artist specifically that exists in listening, a lack of ego around the work and as an actor acknowledging the collective impact of what we are creating."
6. He Is A Photographer
Simon has spent the majority of his career being in front of the camera, however, he also has an affinity for being behind it. He is an amateur photographer and he loves taking pictures during his travels. He even set up a separate Instagram that is entirely dedicated to his photography work.
7. He Likes To Stay Active
Simon is currently in his early 40s, but he's still in better shape than a lot of people half his age. He enjoys working out and has made regular exercise a part of his routine. In addition to the gym, he also likes to get creative and incorporate other elements of fitness into his routine.
8. He Is Very Family Oriented
As far as we can tell, Simon has never been married and doesn't have any children, but family still plays a very important role in his life. He has a close relationship with his parents and was also very close to his grandparents. Simon also has an older brother named Photis.
9. He Loves The Outdoors
Simon has always appreciated the simple things in life, and that's something about him that hasn't changed even though he is now a celebrity. When he gets free time, he loves to spend it outdoors exploring his surroundings. Whether it be hiking or hanging out at the beach, you can usually find him outside on a beautiful day.
10. He Enjoys Interacting With Fans On Social Media
Simon has built up a pretty impressive following on social media over the years, and he loves using platforms like Instagram and Twitter to connect and communicate with his fans. On Twitter especially, it's very common to see him responding to fans questions and retweeting their tweets.