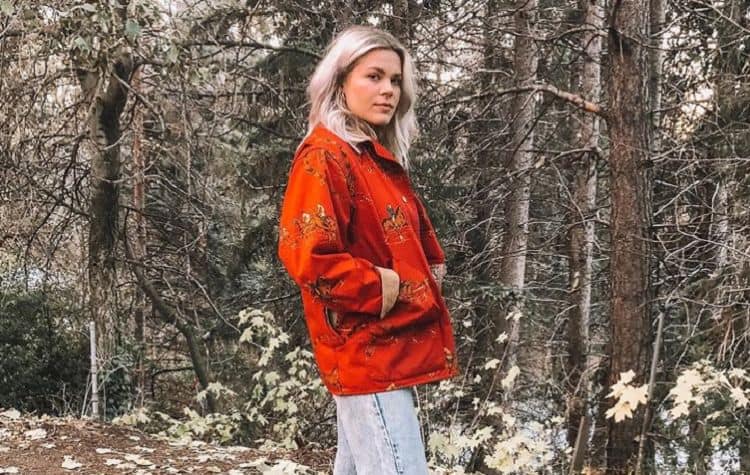 There's just something special about what they're doing over on Law & Order: Special Victims Unit, and we think it has everything to do with the stellar writing and the amazing cast. Jane Bruce is one of those cast members who isn't a regular, but she's just made her second guest appearance on the show, and she's been giving this job her all. She's not a household name by any means, but she's exceptionally talented. Her skills are unquestionable when you see her on the television screen, and it's time the world began to pay a little more attention to her.
1. She's a Broadway Star
If you recognize her, it might be because she spent some time on Broadway. She was famously featured in "Jagged Little Pill," in the role of Bella, which was a huge hit. Fans loved it, and we can see why. She's so good at what she does here just in a guest appearance. We can't even imagine how good she is live.
2. She's From Utah
She grew up in Utah, which often results in people wanting to know if she's Mormon. We don't know the answer to that, and it probably isn't any of our business even if we did. She grew up in Utah, which is famous for its Mormon population, but it's also famous for being such a beautiful place to live. It was probably a pretty good time growing up there.
3. She's Educated
When she made the decision to go into acting as a profession, she immediately knew she wanted to enroll in the Musical Theater Program. She made it happen. She graduated with her BFA from the University of Michigan, and it's a great program that has done well for her.
4. She Left Michigan For NYC
It's a wise move when you take the time to go into the musical theater program to head off to things like the big city. Musical theater is famous in New York City, so she left with her new degree and headed straight for the Big Apple in hopes she could find a role somewhere that would allow her to get off the ground in some capacity.
5. She's Living Her Dream
Her entire life, Jane Bruce had a plan. Her plan was very specific, and it wasn't something she was willing to waver on. She was going to do it this way. Grow up, be an actress, live in New York City, and she was going to act on Broadway. She did it, too, and she continues to wow both herself and her fans with her talent and her ability to make her own dreams come true.
6. She's Back Home
When the pandemic hit in 2020, she wasn't willing to take any risks with her health in the city. She was no longer working thanks to the lack of anything open in New York City. Her two roommates were overseas but headed home to quarantine, and she figured it was as good a time as any to head home with her family and hang out in Utah. It was a silver lining for her because she didn't think she'd get to come home at all that year due to her work schedule.
7. She's Not an Overnight Success
When she finished college and moved to the city, she hoped she'd get her foot in the acting door fairly quickly. That did not happen. She only just began her acting career on Broadway at the beginning of 2020, and she'd been in New York for approximately seven years at the time. It was a long process, and COVID really took that from her when she was finally making it big.
8. She Almost Left
Right before she landed a role in the hit Broadway show about singer Alanis Morrisette, she almost moved. She was feeling like a change was necessary, and she was contemplating some of the different areas around the country in which she could move. Chicago was on her shortlist, but it turns out she didn't need to go anywhere.
9. She's Close to Her Family
She gets her artistic gene from her mother, no question. Her mother is an artist in Ogden. Her father is a doctor, and she's the oldest sister in the family. More accurately, she's the oldest child. She has one younger sister, and she's very close to her family. They have been together throughout the pandemic stage of 2020, and they're with the dogs, they're with one another, and they're doing well.
10. She Didn't Want a Sister
Her own mother said that when her younger sister was born, Jane Bruce didn't want her around. She was happy being an only child and having the spotlight only on herself. Of course, that changed quickly and now the two are close as ever. It happens.