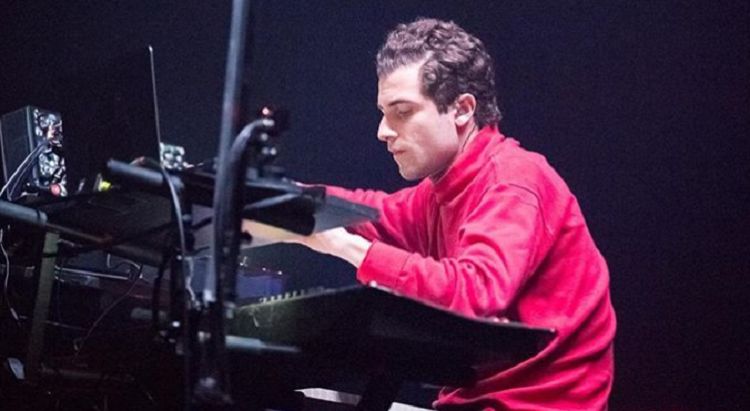 Nicolas Jaar is only 30-years-old, but he's already been in the music industry for over a decade. Well-known for being a hard working and talented artist and composer, Jaar has released several of his own projects in addition to working with other artists. Jaar has a lot of accomplishments under his belt, but 2020 has been an especially big year for him, and it's easy to see why. This year, he's released two studio albums and fans and critics seem to be loving them both. At a time where many people feel that music is lacking subtance, Nicolas is bringing some of that back for people to enjoy. Here are 10 things you didn't know about Nicolas Jaar.
1. His Parents Have Always Encouraged Him
Many people who want to pursue careers in music are afraid to tell their parents because they feel like their parents won't approve. After all, it's fairly common for parents to want their children to pursue traditional 9 to 5 employment. Luckily for Nicolas, his parents have always supported his dream to make music.
2. He Taught At Berklee
Berklee College of Music is one of the most well-known music schools in the United States. In 2015, Nicolas spent a brief period teaching music there. He told The Guardian, "I took the job but I was like: I'm going to hang out with these people. I don't know what I could ever teach to these people. Some of them were more advanced than me. It was really humbling and fun."
3. He Grew Up In New York
New York City is well-known for its creative culture. Nicolas lived in New York for much of his life and the experiences he had there have played a major role in his identity and the type of music he creates. In 2018, he decided to move away from the city in favor of a quiet and less stressful environment.
4. His Father Is An Artist
Nicolas' father, Alfredo Jaar, is a well-known artist, architect, and film maker. He has won several awards over the course of his career and he earned respect from people all over the world. Nicolas and his father haven't worked together directly, but Nicolas has opened at some of Alfredo's events.
5. He's Lived In Chile
Although Nicolas was born in New York, his family is actually from Chile. When he was a child, his parents split up when he was 3 and he and his mother moved to Santiago, Chile. Nicolas had a tough time fitting with other kids in the area because they couldn't get past the fact that he was American. When he was 9-years-old, his parents got back together and he returned to New York.
6. He Plays The Accordion
The accordion is one of those instruments that probably doesn't cross most people's minds too often. However, for Nicolas Jaar, the accordion is yet another instrument on the list of things he knows how to play. Although, in an interview with The Creative Independent, he admits that he isn't the best accordion player.
7. He Was A Street Musician
New York City is full of musicians who perform on sideways, subways, and other public areas. During his earlier years, Nicolas honed his skills on the streets of New York. He credits his time as a street musician with teaching him the skills he needed to play with other people.
8. He Likes To Make A Song A Day
Every creative person has a process they prefer. For Nicolas, that process involves making a song every single day. He told The Creative Independent, "I'm at my happiest when I'm making a song a day. Usually the way that goes is: I make a song, then I make another song, and then seven or eight days in, I fall onto one idea, and that idea is unlike all the others. That idea has legs that'll go all the way down to the ground…"
9. He Was His Music To Be Indescribable
Nicolas' music is often categorized as house or dubstep. However, he prefers to keep his sound label free. He says, " If you try to create music today and people can't describe it, you're actually making something pretty amazing. That's the golden ticket—you just feel it."
10. He's Worked With FKA Twigs
Collaboration is one of the most beautiful things about creativity. Sometimes when multiple people come together, they can create something that is truly memorable. Despite being a solo artist, Nicolas likes to work with other artists when he gets the chance. In 2019, he co-produced FKA Twigs' sophomore album, Magdalene.