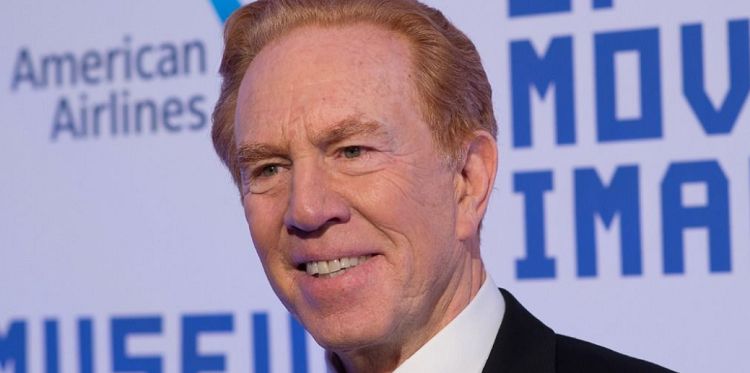 Anytime David Letterman came on television late at night, fans knew what to expect. They knew that Letterman would make them laugh. They knew that he would bring out the best in his guests, and they knew that the show would never fail to provide the voice of the man who made the show – Alan Kalter himself. Though he was not the star of Letterman, it was his voice used to make every single announcement on the show among so many other things that he took part in during filming. He's an icon in Hollywood, and a permanent fixture in the memories of long-time late-night fans. Sadly, Alan Kalter has died at the age of 78. He died in a hospital in Stamford, Connecticut, on Monday, October 4, 2021. No cause of death was announced, but that does not mean his family, his friends, and his long-time fans are not in mourning.
Alan Kalter's Early Life
Alan Kalter was born on March 21, 1943, in Brooklyn, New York. He grew up a New Yorker, he would remain a New Yorker, and he would make his mark on New York – and on Hollywood even though he was a New Yorker – lending his powerful voice to the likes of David Letterman. He worked as the announcer on Letterman from 1995 until 2015 when he retired. Twenty years on the same job on the same show on the same nights is a long time, which means the world had that long to get to know him as a permanent fixture. What many of his fans do not know, though, is that he did not always work in the television sector. When he graduated Hobart College in New York, he went to work as a teacher. He was an English and Public Speaking teacher in a local New York high school for many years. He also took on the job of voicing the Michelin Man before he graduated from college and began his career in local radio as a broadcaster. He did have the voice for it. His personal life was a little intimate. He married a woman by the name of Carol Cepler, and they were married a long time. He was a private man as it pertained to his personal life, and no one is exactly sure how long they were married before they divorced, but they are said to have had a long marriage. His second marriage occurred in 2003. He married Peggy Masterson.
Alan Kalter's Career
It's difficult to believe that he was already in this early 50s when he took the job announcing for Letterman, but he was. He worked many years in many different walks of life prior to that, and he had some cool jobs in his past. Some of his most notable works include his hundred of voiceovers on radio. He was a commercial voice star on the radio, and he was also the voice of the USA Network. He worked as the promo voice guy for the Sports Channel, too. In addition to making announcements for Letterman, he also worked on many other shows that were and still are based in New York City.
To Tell the Truth
The $25,000 Pyramid
The Money Maze
The $128,000 Question
Back in 2003, he took on a big job that lasts only one night – but so many people get to hear your voice when you take on this job. That was the year that Kalter was asked to voice the 45th Annual Grammy Awards Ceremony. He lent his voice as announcer the year that stars like Eminem and Norah Jones, No Doubt, and Ashanti, and Avril Lavigne were all winners. It was a huge year in music, and it was one job that he probably found pretty cool compared to the many other jobs he did in his life.
Following the death of this man came many sad reactions. David Letterman's show was one of the most popular in late-night television, which made Alan Kalter a fixture in the lives of so many stars. He got to meet everyone who came onto the show as a guest, and many of the country's most famous people got to meet him, got to know him, and came to love him. Everyone who knows him recognizes his lovely voice, and the world is in mourning following the death of the man the world spent more than 50 years listening to in some manner or another. Our thoughts are with his friends and family at this difficult time.