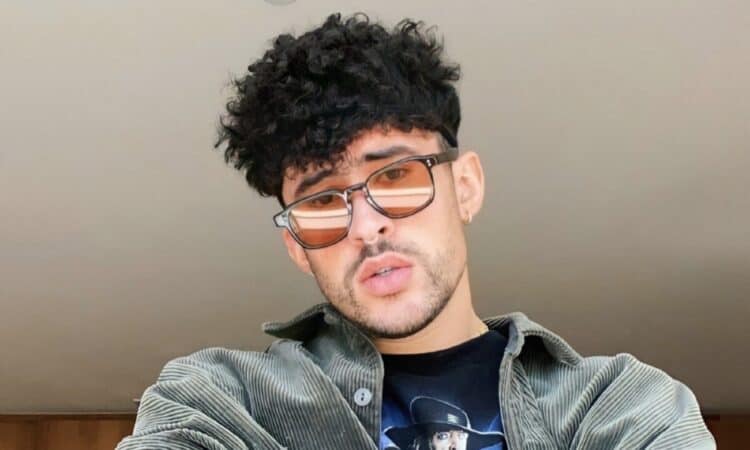 There's an issue with introducing heroes and villains that people know next to nothing about, but there are upsides as well since the fact is that there aren't any huge expectations and therefore it leaves people open to a new experience. Casting Bad Bunny as El Muerto is something that is bound to be seen as a stride ahead for diversity since El Muerto is a Hispanic wrestler who gains power from the mask he wears, which is interesting since it would appear that without this he's still a skilled wrestler, but the mask sounds as though it's passed down from person to person after they prove themselves worthy. On one hand, it's a positive move since it means that there is more representation in the movies, and introducing new characters could be something that fans will get into. But like many comic book movies, one has to wonder if this is going to be a huge step forward or something that Sony will try to put a positive spin on if it fails at the box office. This question is especially important since Bad Bunny is a rapper primarily, no matter that he's been on screen and he's been in a wrestling ring.
He's not a wrestler, no matter what he wants to believe, and while his acting talents have been tested and apparently found to be good enough, this still feels like a risk since a lot of people don't know about this character, or why he carries any importance in the Marvel Universe. Sony has been doing fairly well over the years though, at least when it comes to properties that have something to do with Spider-Man, but this one is still a bit confusing since this character was introduced back in 2006 and he's incredibly powerful it would appear, but when compared to so many other villains he's still a newbie, and because of this it's fair to wonder if he's going to come off as a great idea for the studio.
Saying that it will be a terrible movie without knowing that much about the character is unfair, but at the very least it sounds like Sony is once again taking a risk in bringing a character to the screen that a lot of people don't know about. What feels like a better idea is creating a series that might introduce El Muerto so that people might be able to get used to him before being forced to endure a standard feature that is kind of a 'take it or leave it' deal that might make or break the movie. The latest entry by Sony, Morbius, managed to get a lot of flak even if people were there to defend it and state that some folks might not have understood the main story. That's kind of the point though, Morbius is a known character that has been around for a while, and was overdue for an appearance in a live-action movie. The fact that he's out now and can be used without wondering how things are going to go might make a lot of people feel that his story can finally continue and intertwine with other characters to make him work.
El Muerto doesn't have that luxury yet, and being far less known to a lot of fans doesn't help this fact since while some folks will no doubt state that it's a great way to see how new and possibly exciting characters will be accepted by the fans. The Marvel Universe is quite diverse no matter how many might want to argue about it, but the live-action movies, while they're becoming diverse, are doing so because they've introduced characters that the fans actually know something about, and have decided to try including other characters as supporting characters in these movies to introduce them and see what people think. This is what should be done with El Muerto, but barring that, a series based on the character might be a better idea, with other, more popular characters used as support to make them stand out a little more. If nothing else, this feels like it would be a better idea to ease the character into the mainstream, since it allows people to see what he can do, get used to him, and then ask for a movie if they like what they see.
A movie is, well, it's a big step, and in some cases, it might have been better for some characters to be given the series treatment that has happened to characters like Moon Knight. But if the movie can be pulled off and the fans can come to accept El Muerto, then maybe a series would still be a viable idea. There's no reason to say anything increasingly negative, but it does feel that this movie has a high bar to overcome.
Tell us what's wrong with this post? How could we improve it? :)
Let us improve this post!