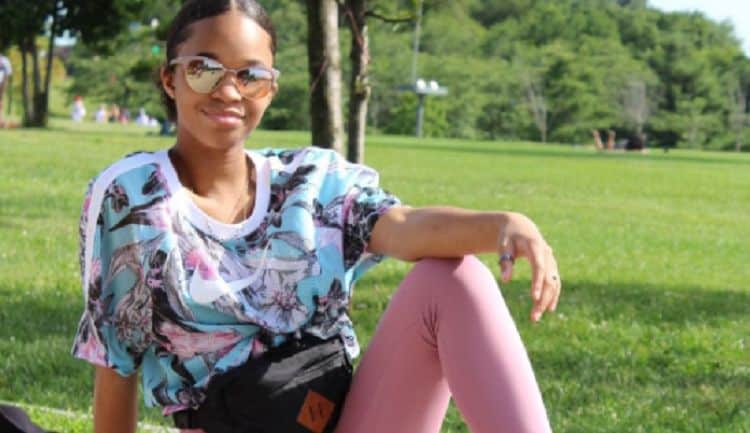 When Quvenzhané Wallis hit the professional acting scene in 2012, she took the world by storm. she was only 5 years old when she was cast in the movie Beasts of The Southern Wild, but she carried herself with the poise and professionalism of someone who had been in the entertainment industry for decades. As soon as the cameras started rolling, she quickly showed that she was much more than just another cute kid. She followed up her performance with the title role in the 2014 remake of Annie in which she starred alongside Jamie Foxx. Most recently, she has had a starring role in the Apple TV+ series Swagger, and Quvenzhané is showing the world that she's ready to transition into a successful career as an adult. Keep reading to learn 10 things you didn't know about Quvenzhané Wallis.
1. She's A Lousiana Native
Quvenzhané was born and raised in Houma, Louisiana. The city is located about an hour and 20 minutes outside of New Leans. She is very proud of where she's from and as far as we can tell, she still lives in the area. She comes from a close-knit family which includes a sister and two brothers.
2. She Was Nominated For An Academy Award
Not only is Quvenzhané a very talented actress, but she is also a record holder. For her role in Beats of The Southern Wild, Quvenzhané earned an Academy Award nomination for Best Actress making her the youngest person to ever be nominated in that category.
3. She's An Author
Acting may be Quvenzhané's main focus, but there are other ways she likes to express herself. In 2017, she became a published author after releasing her first two books, Shai & Emmie Star in Break an Egg! and A Night Out with Mama. She has since released two other books.
4. She Was In A Beyonce Video
Even though Quvenzhané is still in the early stages of her career, she has already gotten the chance to work with some of the biggest names in the entertainment business. In 2016, she appeared in the video for Beyonce's song "All Night". The video now has more than 109 million views on YouTube. Quvenzhané was also in the video for Sia's song "You're Never Fully Dressed Without a Smile".
5. Her Name Is A Combination Of Her Parents' Names
Quvenzhané's name is a combination of the syllables that make up her parents' first names. Her mother's name is Qulyndreia and her father's name Venjie. Over the years, she has had to deal with many people pronouncing her name incorrectly. For those who were wondering, her name is pronounced as kwah-ven-ja-nay.
6. She Plays Sports
There may be a lot of things that Quvenzhané doesn't have in common with her character in the new series Swagger, but one thing that they do share is their love for sports. According to her Instagram bio, Quvenzhané plays basketball and volleyball. However, it's unclear if she plays either on a competitive level.
7. She's In A Relationship
For the most part, Quvenzhané likes to stay lowkey when it comes to her personal life. One thing she hasn't been shy about, however, is revealing the fact that she has a boyfriend. She has posted him several times on social media, although it doesn't appear that she has ever tagged him.
8. She's A TikToker
Long gone are the days when Facebook, Instagram, and Twitter are the only dominant social media platforms in town. Over the last several years, TikTok has really been shaking things up and it's become an especially popular place for Gen Zers. Quvenzhane has an account on the platform and she has 22,000 followers.
9. She Liked About Her Age To Audition For Beasts of The Southern Wild
When the casting call for Beasts of The Southern Wild was released, it stated that they were looking for actresses between the ages of 6 and 9. Even though she was only 5 at the time, Quvenzhané decided to audition anyway. According to RogerEbert.com, she said,
"My audition turned out to be at the library and my Mom got a call from one of her friends and it was for a six to nine year old. So my Mom said I couldn't go 'cause I was only five. But we just went and we act like we're having nothin' to do; we had done nothin' wrong. And we just sneaked in because I was like one year younger so we just sneaked in and we walked out like we ain't done nothin'."
10. She's Worked With Luxury Brands
In addition to having worked with lots of well-known people, Quvenzhané has also gotten the chance to work with well-known brands. In 2014, she became the face of Armani Junio which made her the first major child star to earn that opportunity. Hopefully, they will be even more major partnerships in her future.